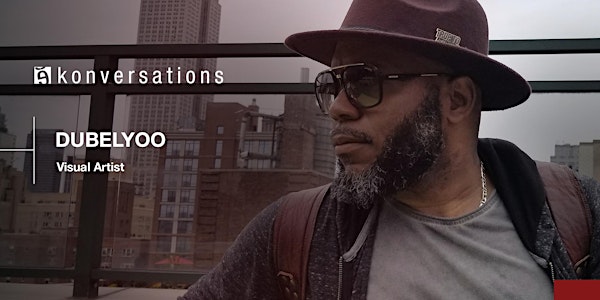 Konversations: Branding and Shifting Culture
When and where
Location
Kompleks Creative 106 West Parrish Street Suite 2 Durham, NC 27701
Description
Konversations is a free monthly discussion with our principal and creative director, Tobias Rose, and special guests on a variety of topics. From entrepreneurship to digital strategy and everything creative and technical in between, we will discuss a different subject during each Konversation.
This month, we're going to talk about branding and shifting culture. From Killastration to the Art Bishop, Dubelyoo's personal brand has always been a larger than life presence reflective of a hip-hop aficionado mixed with comic books and social commentary. In 2006, Art Beats + Lyrics, the nation's largest traveling urban art exhibition, was born to challenge how art is appreciated. All of these things create brand equity and further the reach of a brand's impact. Additionally, they are building blocks of an evolving culture. Tobias and Dubelyoo will talk about branding and observing culture to drive it forward.
Atlanta-based visual artist Dwayne "Dubelyoo" Wright has depicted urban life and hip-hop culture in his mixed media work throughout his career. He is known for empowering artists through personal workshops, panels, appearances and his work as a curator. Creating iconic installations, painting signature acrylic works of art, or drawing in his legendary sketchbook, Dubelyoo believes "If it isn't real, they can't feel it."

If you're interested in networking, be sure to arrive at 6:30pm. The hour-long discussion will begin at 7pm. Konversations are open to the public, but a ticket is required for entry. Each discussion is filmed and published to our YouTube channel.
To learn more about future Konversations, visit https://komplekscreative.com/konversations/.