Description
Hearables = wearables + hear. Tedy nositelná technologie ovládaná hlasem.
O tom, co už umíme a co je komerčně dostupné. V roce 2020 má mít hlasového asistenta doma údajně přes 100 miliónů domácností. Již nyní je pětina všech vyhledávání v Google založená na hlasovém příkazu skrze Siri. O tom, co to znamená pro marketing, reklamu a zákaznickou cestu k produktům.
Keynote: Adam Ondráček (Kontra)
Report z největšího technologického veletrhu na světě představí a diskutovat budou:
Radek Nišev, zakladatel eshopu s wearables Smartomat.cz
Jan Petrmichl, designér wearables z ČVUT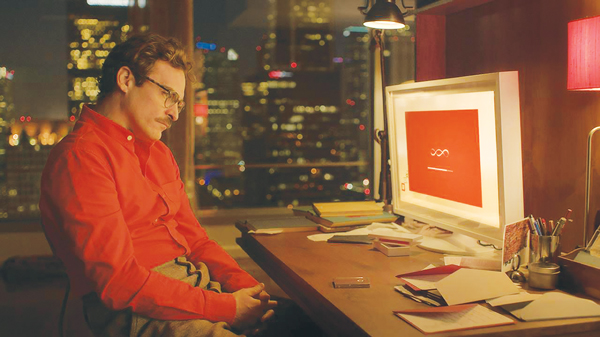 V zhruba 20:00 na akci navazuje soukromá projekce filmu Her od Spikea Jonzeho (2013). Tento autor mnoha legendárních reklam (Adidas, IKEA, Squarespace, Kenzo) natočil legendární příběh o lásce člověka a umělé inteligence. V hlavní roli: hlas. Konkrétně hlas Scarlett Johansson.
Akce je exkluzivně pro odběratele newsletteru Kontra, maximální kapacita 30 lidí. Vzhledem k omezené kapacitě máme speciální slevový kód pro odběratele newsletteru - hledejte ve vašem mailu. Vstupenky pro veřejnost za 500,-.
Předprodej začíná 10.4.2019.
IGNORE THE HYPE, FOLLOW THE TREND
Unikátní série diskuzních akcí zaměřená na trend marketing. Jak odlišit hype a trend? A proč se vlastně věnovat trend marketingu?
Komunikaci a marketingu schází autenticita. Tu můžete dohnat použitím aktuálních kulturních referencí a společenských trendů. Anebo ji můžete vytvořit tak, že půjdete proti nim. Protože o čem jiném značka koneckonců je, než o odlišení se. Ať už tak nebo onak, je klíčové znát do detailu společenské trendy. Probereme nadcházející i probíhající, vždy pod drobnohledem marketérů, psychologů, behaviorálních ekonomů, designérů a dalších hostů.
V sérii meetupů Kontra 2019 se snažíme firmám i organizacím ukazovat, kde jsou v trendech ukrytá rizika, kudy vedou rudé čáry, které nesmí překročit aby si nerozezlili veřejnost a kde se naopak skrývají příležitosti. Společně se pak v diskuzi s vámi snažíme tyto příležitosti převést prakticky do realizovatelných plánů.