Event Information
Location
EXIT/IN
2208 Elliston Pl
Nashville,, TN 37203
About this Event
THIS EVENT IS 18 AND OVER
No refunds - No exceptions. Lineups and times are subject to change. Any ticket suspected of being purchased for the sole purpose of reselling can be canceled at the discretion of EXIT/IN and/or Eventbrite. Valid government-issued photo ID required for entry. Tickets available at the door (if not sold out). No re-entry.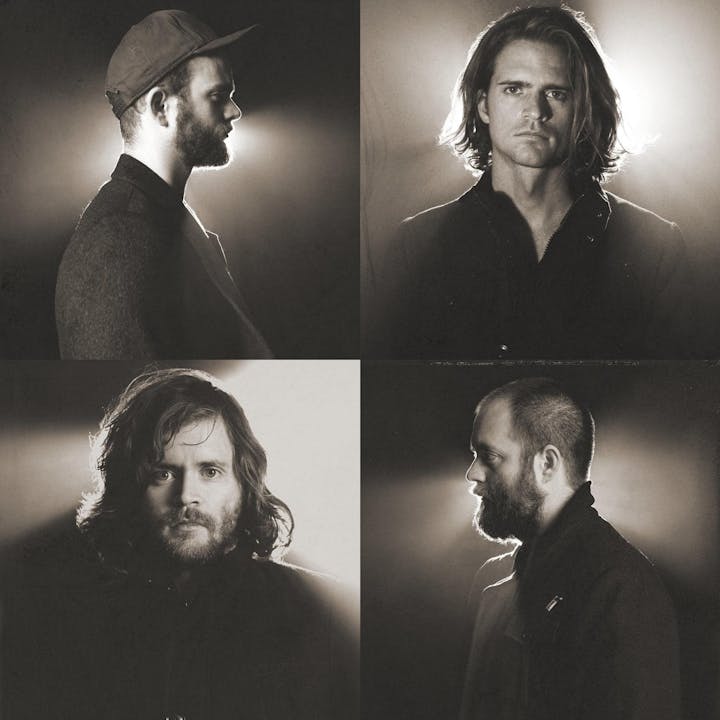 The brothers KONGOS—Johnny, Jesse, Dylan, and Danny—have music in their blood. Their South African/British father, John Kongos, landed multiple chart hits in the seventies, and the boys picked up instruments at a young age. Now, they're continuing that musical legacy.
Growing up in London and Johannesburg, they ultimately settled in their mother's hometown of Phoenix, Arizona, where the band was officially formed in 2003. KONGOS began playing shows and recording, eventually releasing their self-titled debut album in 2007. Completely self-contained, they write, produce, engineer and mix their music as well as direct all their own music videos.
After years touring, emailing labels, agents, radio stations and management companies, the brothers got their first break in 2011 when "I'm Only Joking" became a radio smash in South Africa, followed by multiple top 40 hits from their second album "Lunatic", including "Come With Me Now" which would go on to put KONGOS on the map in the United States and worldwide in 2014. The group became unanimously recognized as one of rock's most infectious and invigorating new voices as the track went RIAA double-platinum for sales in excess of 2 million. It occupied the #1 spot at Alternative Radio for five weeks, marking the quickest ascent to the top by a new band in history. They spent the following 2 years on tour all over the world.
In 2016 they returned with "Egomaniac", scoring another top ten Alternative hit with "Take It From Me" and have since had their music heard everywhere with placements by HBO, FX, CNN, NBC Sports, ESPN, NFL, The Expendables 3, Universal Studios, Dodge Ram, Samsung Galaxy, American Idol, The Originals, MTV Movie Awards, Playstation 4 and more. Their videos have been viewed over 100 million times: http://smarturl.it/CWMNvideo. They've hit the stage on Late Night With Seth Meyers, Jimmy Kimmel LIVE!, The Today Show and more and received acclaim from Rolling Stone, USA Today, and many others.
2018 has seen an explosion of creativity from the band with an upcoming new album, "1929", a 10 part documentary series, "Bus Call", which follows their story and gives a compelling and realistic window into life on tour. The brothers also host a weekly podcast, "The Front Lounge", where they discuss music, ideas and more with guests that include other musicians, artists, touring professionals and entrepreneurs.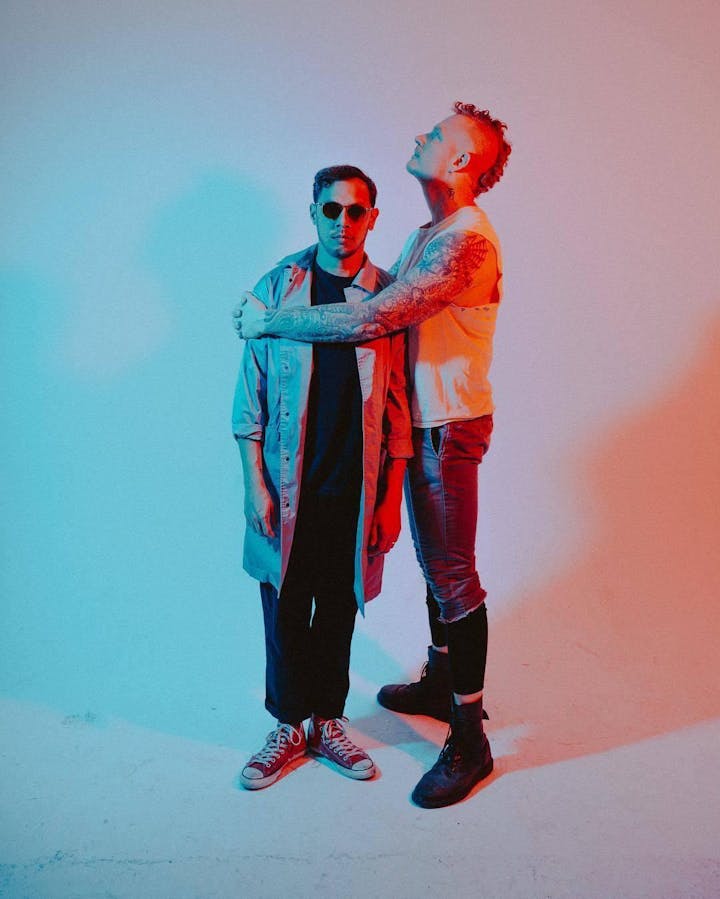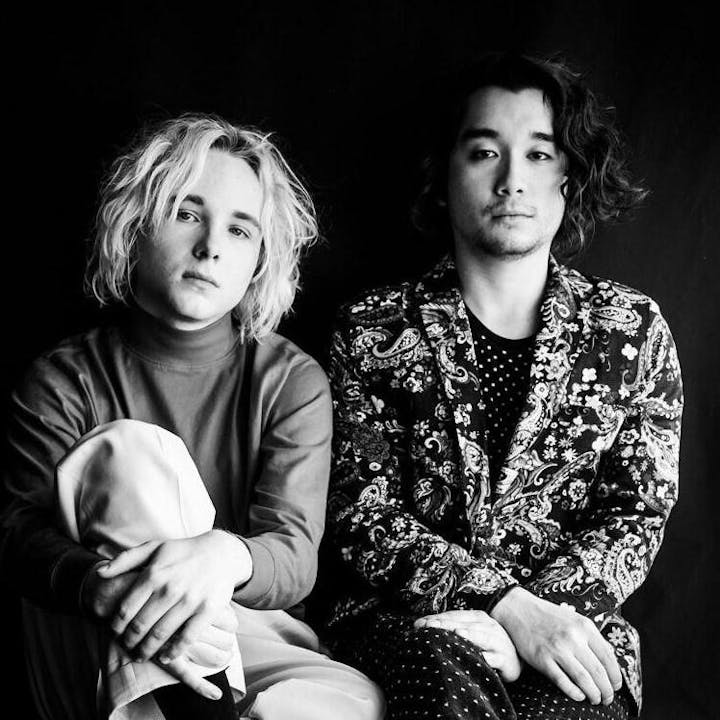 It would be easy to attribute this story to the majesty, mystery, and magic of the Coachella Valley.
You've got miles of desert ensconced by a towering mountain range. This setting invariably harnesses all kinds of energies, spirits, and lifeforces like some divinely made muse. Not to mention, the area boasts its signature festival of the same name within a stone's throw…
The Coachella Valley is where YIP YOPS were born and still call home. However, there's an indefinable and indescribable urge that spurned the quartet- lead singer and guitarist Ison Van Winkle, drummer Ross Murakami, bassist Jacob Gutierrez, and keyboardist/ vocalist Mari Brossfield- to send their own kind of aftershocks through alternative music. The band's singular sound could've been signed to Factory Records in 1981, but feels at home on your favorite Spotify playlist. That's why the group achieved the seemingly insurmountable within a few years of crystallizing its lineup (and graduating high school). They went from gracing the stage at Coachella, Chinatown Summer Nights, and Echo Park Rising to building an organic buzz online.
For as vital as their hometown may be, you should attribute this rapid rise to a shared and staunch mindset.
"It's a philosophy for us," affirms Ison. "We'll never get comfortable. It's about being uncomfortable and continuing to push. There's a hole that needs to be filled."
The 18-year-old frontman identified that hole in 2011. Turned on to Pink Floyd's The Wall by his dad, he "consciously and subconsciously" developed boundless ambition when it came to music. Through mutual friends, he attended a jam session where Ross was bashing the kit. A year later, Ison began jamming with the drummer, which "sparked the possibilities of collaborating with other people, the energy of a band, and how you can work together to accomplish a goal of creating the best music possible."
As Ross turned Ison on to New Order and The Smiths, they spent countless hours jamming together. Soon after, Jacob stepped in for an Industry Showcase. At 14-years-old, the musicians cut their teeth around the Coachella Valley as a three-piece for a year-and-a-half. Enter Mari. Welcoming the siren into the fold, the sound once again expanded, tempering male-female harmonies over swooning synths, robust accentuated guitars, and hyper-charged beats. Rising out from the area's monolithic musical shadow, they prove the classic possibilities of musicians jamming in a suburban garage…
"It's about pulling from your resources, being open-minded, being forward-thinking, and being willing to listen to anything," he goes on. "We look at music like an open book and allow ourselves to be inspired. Nothing is off limits."
2018 sees the four-piece release more music as they push the single "She" and hit the road supporting Lauren Ruth Ward on tour. That ambition is only growing for YIP YOPS.
"We're not going to stop," Ison leaves off. "We want to share our experiences in a relatable way and encourage audiences to look at things differently."
Date and Time
Location
EXIT/IN
2208 Elliston Pl
Nashville,, TN 37203
Refund Policy