Konference par elektronisko tirdzniecību "E-komercija '15"

Friday, February 13, 2015 from 9:30 AM to 5:30 PM (EET)
Event Details
Konferences mājaslapa - http://e-komercija.lv/
Konference "E-komercija" ir kļuvusi par nozīmīgāko ikgadējo pasākumu tiešsaites biznesa sabiedrībai Lietuvā. Šogad konference pirmo reizi norisināsies arī Latvijā, ar rūpīgi izvēlētu tematiku, kompetentiem runātājiem un VĒRTĪBU dalībniekiem. Kas šajā VĒRTĪBĀ ir tik īpašs? Pasākuma organizators Webconsulting Lietuvā ir guvis popularitāti un labu slavu ar saviem pragmatiskajiem, lietderīgajiem un būtiskajiem semināriem un konferencēm.   
"E-komercija's" konferences vērtības līdz ar to ir pragmatisms, lietderīgums un būtiskums tiešsaites e-biznesam.Tas nozīmē, ka tiešsaites biznesa pārstāvji gūs daudz lietderīgas informācijas, kuru varēs pielietot praksē jau nākamajā dienā pēc konferences, lai spētu vēl labāk iegūt savas mērķauditorijas uzmanību un/vai palielināt un pilnveidot konversiju. 

Konferences tematu izvēles procesā starp pasākuma organizatoriem un Latvijas tiešsaites biznesa pārstāvjiem un citiem digitālās darbības entuziastiem norisinājās pārrunas un diskusijas par tēmām plašā mērogā. Rezultātā, mums šobrīd ir patiesi interesanta un aizraujoša programma visai dienai. Pēc tematu atlases un izvēles mēs smagi strādājām pie tā, lai atrastu labākos prezentētājus, kuri spētu noprezentēt dotos tematus ar pilnu atdevi, pārliecību un spētu nodrošinat vairākus piemērus no viņu pašu praksē pieredzētā.
Konference norisināsies latviski. Ārzemju prezentētāji runās angliski. Tulkošanas pakalpojumi diemžēl netiks nodrošināti. 
Pasākums norisināsies konferenču zālē "Omega", Radisson Blu Hotel Latvijā, tādējādi spēsim nodrošināt iespēju piedalīties vairāk kā 500 tiešsaites biznesa pārstāvjiem, aģentūrām, attīstības uzņēmumiem, pakalpojumu sniedzējiem un citiem digitālās darbības entuziastiem. 
Pateicoties mūsu sponsoriem, šis ir BEZMAKSAS pasākums.

PROGRAMMA
09:30

E-komercijas tendences

Antons Sapriko, vaditajs un dibinatajs, Scandiweb

10:00

Dališanas ar pieredzi: Stenders

Vilnis Dreimanis, e-komercijas tirdzniecibas vaditajs, Stenders

10:30

Google digitālie rīki un jaunās iespējas e-komercijai
Didzis Vilcāns, AdWords Baltijas komanda, Google

 

Kafijas pauze 11:00-11:15

11:15

Conversion Rate optimizācija interneta veikaliem ar nelielu apmeklējumu

Jānis Sprenne, īpašnieks un vadītājs, Digitalscore

11:45

Transakciju un automatizētie e-pasti mārketingam

Janis Rozenbalts, vaditajs, Mailigen

12:15

Venipak - 10 gadi kopā
Inna Semjonova, valdes locekle, SIA

 

Pusdienu partraukums 12:45-14:00

14:00

SEO tendences 2015

Martinš Lasmanis, mekletajprogrammu optimizacijas specialists, iMarketing

14:30

Maksājumu risinājumi e-komercijā

Aleksandrs Valdmanis, pārdošanas vadītājs, CPS

15:00

Big Data Baltijas valstīs. Gūtā piredze

(angliski)

Romas Juškevicius, vaditajs un lidzipašnieks, Bitrec

 

Kafijas pauze 15:30-15:45

15:45

Eksporta stratēģijas Latvijas e-biznesam

Matīss Ansviesulis, līdzdibinātājs, CreamFinance

16:15

Soc.tīkli biznesam un e-komercijai

Jevgēnijs Miščeņuks, līdzdibinātājs, Dialogu Darbnīca

16:45

Dinamiska cenu noteikšana: jaunumi Big Data laikmetā 

(angliski)




Egidijus Pilypas, līdzdibinātājs, Exacaster
Pasākuma apmeklēšana ir bez maksas
Par neierašanos pasākumā jāpaziņo nedēļu pirms
Ja tas netiek izdarīts, jāmaksā soda nauda 30 EUR apmērā

GALVENAIS SPONSORS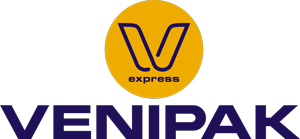 PĀRĒJIE SPONSORI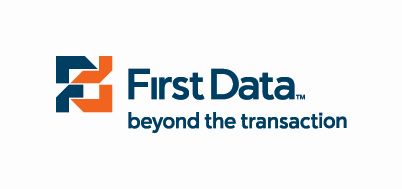 Jautājumu gadījumā, lūdzu, vērsties pie Webconsulting pārstāvja Vladas Sapranavičius: info@e-komercija.lv; pa tel. +370 (650) 77378
When & Where

Radisson Blu Hotel Latvija,Riga
55 Elizabetes iela
LV-1010 Rīga
Latvia


Friday, February 13, 2015 from 9:30 AM to 5:30 PM (EET)
Add to my calendar
Organizer
Digitālā mārketinga konsultāciju firma, kas konsultē jebkura veida e-biznesā darbojošos pasaules mērogā un organizē digitālus pasākumus Baltijas valstīs un Baltkrievijā.Vairāk informācijas par Webconsulting pieejams viņu mājaslapā.