Description
RUN THE POND. RUN THE WORLD!!
How fast can you run around Jamaica Pond?!
What began as a fun run for girls in a small village in Rwanda has developed into a global run for girls' empowerment around the world!
On June 2nd, we want YOU to RUN WITH US for girls' rights and education! We believe that every girl around the world has the right to go to school and to believe that she can RUN THE WORLD!
Let's raise our voices and RUN for every girl who doesn't have the chance to.
COURSE MAP: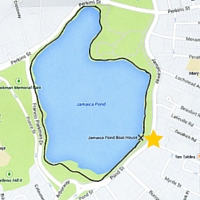 1.5 mile loop starts and ends at the Jamaica Pond Boathouse

8:15 Registration opens, check in at JP Boathouse to pick up race bib and t-shirts (if purchased!)

9:00AM Run begins
9:30AM 100 meter kids fun run begins
Prizes for top male and female runners, and for ages 12 and under
Bags can be left at the boathouse during the run

TAKE THE WATER WALK CHALLENGE!
At the Boston Komera Global Run, join in the water walk by challenging yourself to carry a 5 gallon jug of water for just a short distance to experience what it feels like to have
to walk for clean water every day!
Take the Water Walk Challenge before or after the run on Saturday!
Want to RUN THE WORLD with a Komera scholar? Co-captain a team to gear up for running the world with together... you in BOSTON, her in RWANDA! Launch your fundraising page on crowdrise here to get started!
Questions? email lauren@komera.org