Location
Aikido & Healing Arts Center of Roseville
501 Derek Place
Suite 100
Roseville, CA 95678
Description
The Aikido & Healing Arts of Roseville is delighted that Reverend Koichi Barrish will return for the 6th Annual February Visit to the dojo.
Barrish Sensei has graciously accepted our offer to return to Northern California and will lead aikidoka in a three day exploration of aiki technique. Please join us at the Aikido & Healing Arts of Roseville for our sixth annual, aikido seminar with the Head Instructor of Kannagara Aikido / Senior Shinto Priest of Tsubaki Grand Shrine of America Reverend Koichi Barrish. Barrish Sensei's seminars are always a tremendous opportunity to explore the dynamic energies of aikido practice; we look forward to a fantastic three days of open hand and weapons' training.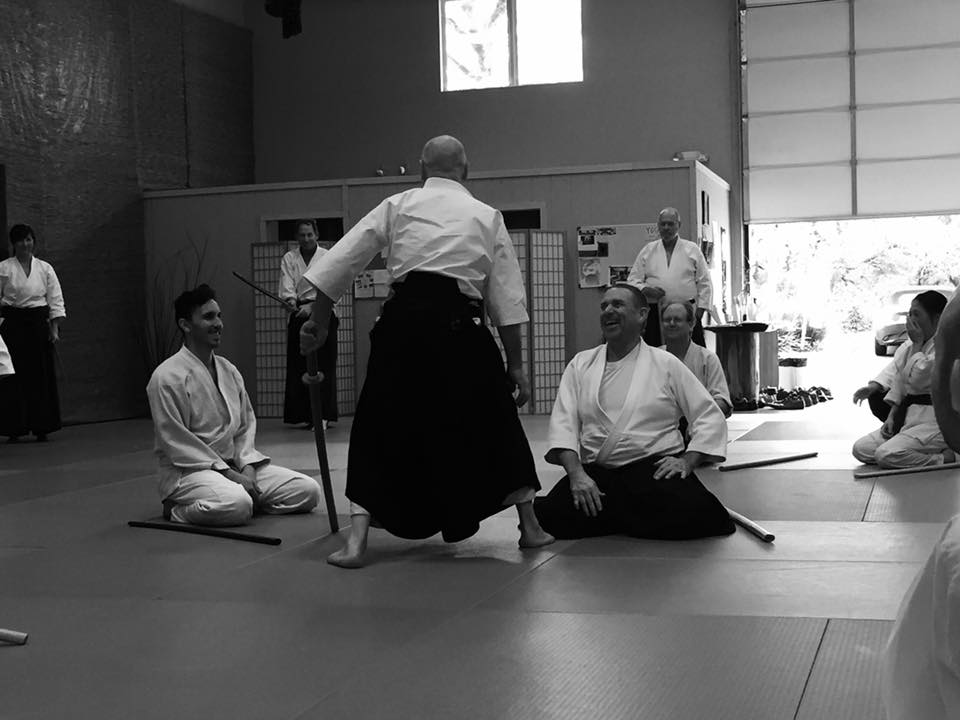 Typically, Barrish Sensei starts practice, weather permitting, with weapons practice (either using bokuto or jo staff) outside; immediately followed by hand art practice on the mat, with concentration on ensuring weapons practice and taijutsu exploration are linked.

https://youtu.be/OA_o1Vv29sI (Tegatana Extension)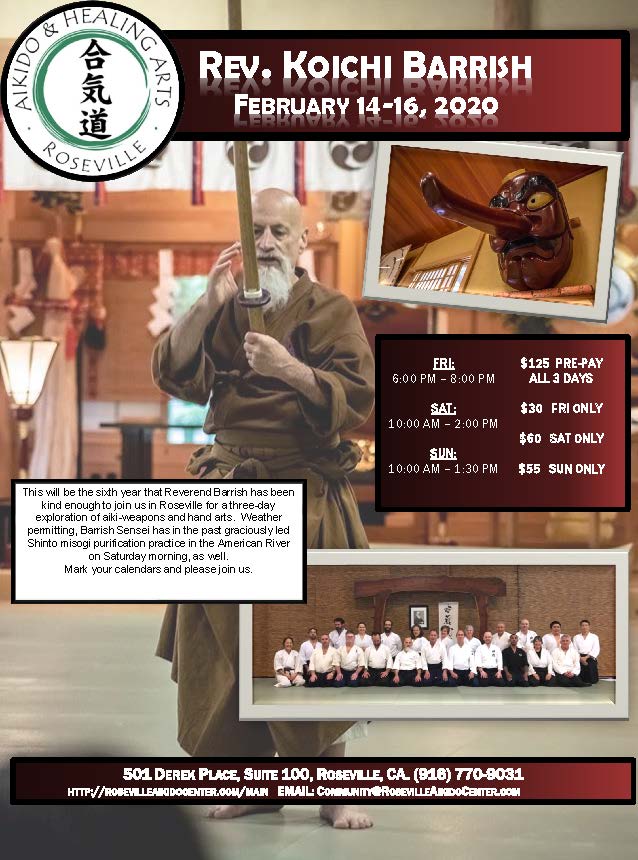 While a day rate option will be offered to those who choose to pay at the door, the Center is offering a discounted option for those who can sign up for all three days of practice -- a reduced cost of only $125. Aikidoka traveling from out of town can either seek accomodation at one of the many local hotels in our area or are welcome to stay at the dojo overnight (we recommend you bring bedding.) Please let us know if you are coming in and need advice or assistance by contacting us at community@rosevilleaikidocenter.com