Koi Health

Tuesday, March 19, 2019 from 7:00 PM to 8:00 PM (PDT)
Event Details
An Evening with Vet Med
--A UC Davis Client Educational Event--
KOI HEALTH
Dr. Esteban Soto of the Aquatic Animal Health section of the Companion Exotic Animal Medicine and Surgery Service at the UC Davis veterinary hospital presents a public lecture on koi health. Join us to learn more about koi herpes virus and other diseases and illnesses that could be affecting the wellbeing of your fish. Also learn about the aquatic medicine clinical and laboratory services available at UC Davis.

#   #   #
WHEN:
Tuesday, March 19, 2019, 7 - 8 p.m.

WHERE:
UC Davis School of Veterinary Medicine
1030 Valley Hall
Davis, California
Map and Directions: DO NOT ATTEMPT TO FIND THIS LOCATION USING THE ABOVE ADDRESS IN A NAVIGATION SYSTEM. PLEASE USE THE FOLLOWING LINK TO GET SPECIFIC DIRECTIONS TO THE LOCATION. SEE MAP ON LINKED PAGE TO LOCATE VALLEY HALL (located just north of Lot 50, adjacent to the veterinary hospital).
Click Here for map and directions. Follow directions to Small Animal Clinic. Park in "Client Parking" in Lots 50 or 55 and proceed to Valley Hall (located on map next to Lot 50).
Parking Information: If you park in "Client Parking" spaces in Lots 50 or 55, parking is free. If you park in other spots in those lots, you must utilize the parking fee kiosks ($9). Please understand that the School of Veterinary Medicine does not control parking on campus. Parking is run by the Transportation and Parking Services office, which will not grant free parking for this event in non-"Client Parking" spots.

EVENT COST: Free
#   #   #
ABOUT THE SPEAKER
Esteban Soto, DVM, MSc, PhD, DACVM, CertAqV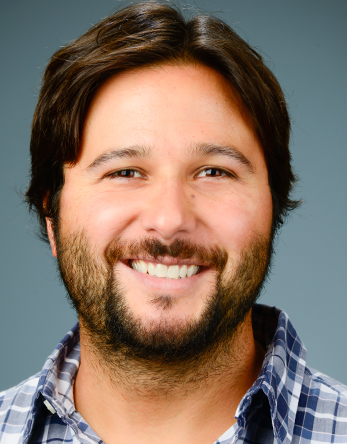 Dr. Esteban Soto received his veterinary degree from Escuela de Medicina Veterinaria, Universidad Nacional, Costa Rica in 2005. He then completed a Master's degree program in Veterinary Science/Aquatic Pathobiology at Mississippi State University in 2007, and a PhD in Pathobiological Sciences from Louisiana State University in 2010. He served as an assistant and later as an associate professor of Veterinary Bacteriology and Mycology at Ross University-School of Veterinary Medicine from 2010-2015, when he joined the Department of Medicine and Epidemiology and Companion Exotic Animal Medicine & Surgery Service at UC Davis. Dr. Soto became a certified fish pathologist by the American Fisheries Society-Fish Health Section in 2010, board certified by the American College of Veterinary Microbiologists with subspecialties in Veterinary Bacteriology and Mycology and Veterinary Immunology in 2013, and certified as an Aquatic Veterinarian by the World Aquatic Veterinary Medical Association in 2015. His main research interests are to understand the pathogenesis of important infectious diseases of wild and aquatic animals, and to develop strategies to protect animals from these diseases.
#   #   #
Presented by the UC Davis Veterinary Medical Teaching Hospital in collaboration with the Center for Continuing Professional Education.
When & Where

UC Davis School of Veterinary Medicine

Davis, CA 95616


Tuesday, March 19, 2019 from 7:00 PM to 8:00 PM (PDT)
Add to my calendar
Organizer
The William R. Pritchard Veterinary Medical Teaching Hospital at the University of California, Davis—a unit of the #1 ranked School of Veterinary Medicine—provides state-of-the-art clinical care while serving as the primary clinical teaching experience for DVM students and post graduate veterinarian residents. The VMTH is one of the largest veterinary hospitals in the world and treats more than 50,000 animals a year, ranging from cats and dogs to horses, cows and exotic species.