About this Event
Shamanic Healing Retreat
A Journey Through The Medicine Wheel
Location:
Vikasa Yoga Retreat in Koh Samui, Thailand
The breathtaking retreat center is built along a cliffside on the ocean. It's just a 20 minute drive from Koh Samui International Airport and located between Lamai and Chaweng. This location offers gorgeous views of the ocean and incredible sunrises. Simple but beautiful accommodations, and a cafe and spa on site. There are 3 open air yoga shalas with views of the ocean.
Dates:
Arrival May 4th, 2020- Departure May 9th, 2020
The experience:
This retreat is designed to take you on a transformative journey through the medicine wheel. Each of the four full days we will focus on one direction releasing the old self while grounding, facing fears and walking through emotions, living in a state of pure joy, connecting with the divine and flowing with the universe.
Mornings will begin with a beautifully curated four directions yoga practice. Some days the practice will include more powerful movement and energizing techniques, and other days will be more about releasing and relaxing through yin and restorative. A morning meditation will be held to bring in balance for the day ahead.
The afternoon can be used as free time or you can join with the group for an optional activity on the island- ideas include- hiking, visiting one of the many beautiful beaches, snorkeling, going to the fisherman's village for shopping, spending time at the elephant sanctuary, or visiting temples.
The group activity will correspond to the direction of the medicine wheel. There are many activities for free or you can add on any signature island trips for $50-75 per person through Vikasa.
There is also a spa on site for relaxation, pampering and grounding. This open air spa is built along a cliff side overlooking the ocean. They use organic, local made products. They provide traditional thai massage and many other treatments starting at $20. They are open from 9:30am to 6:30pm.
​We will meet together again at 5pm. We will have evening activities such as creating a mesa (spiritual alter), drum journey to find your spirit animals, cacao ceremony, mala making, and sound healing.
We will end each night with a sacred gathering calling in the 4 directions and spirit guides and offering our gratitude.
You will leave this retreat gifted with the knowledge and wisdom to create sacred space for transformation and healing. You will learn rituals for self care and new ways to stay centered through meditation techniques. You will know how to call upon your guides for help, and how to live your life in a constant state of growth.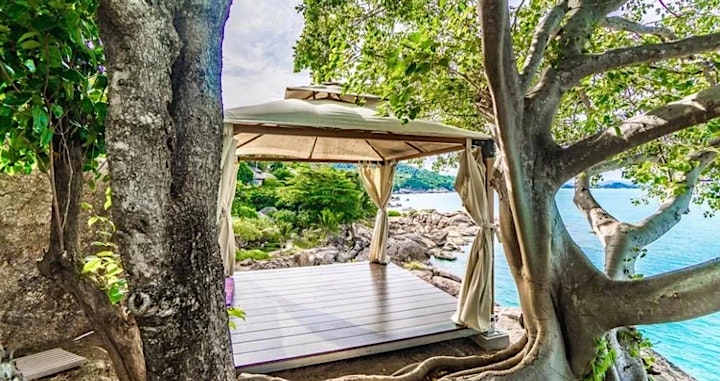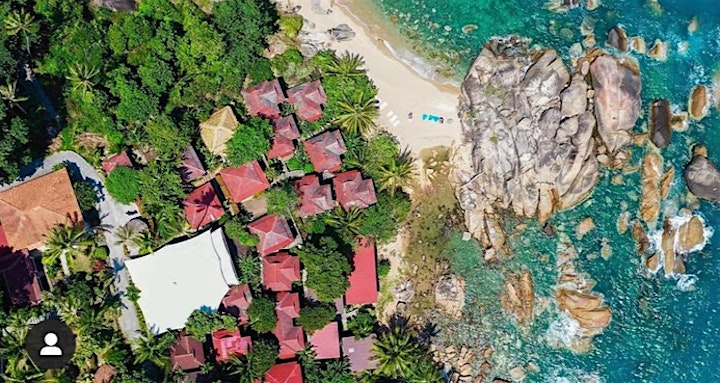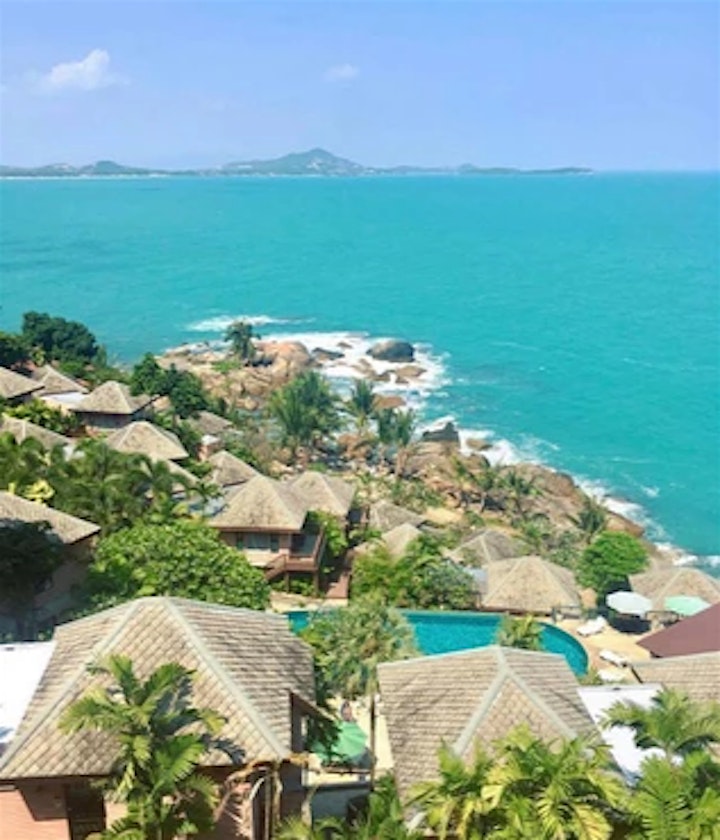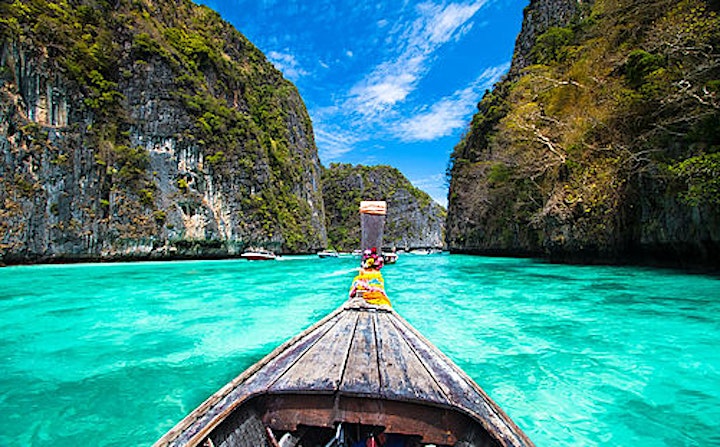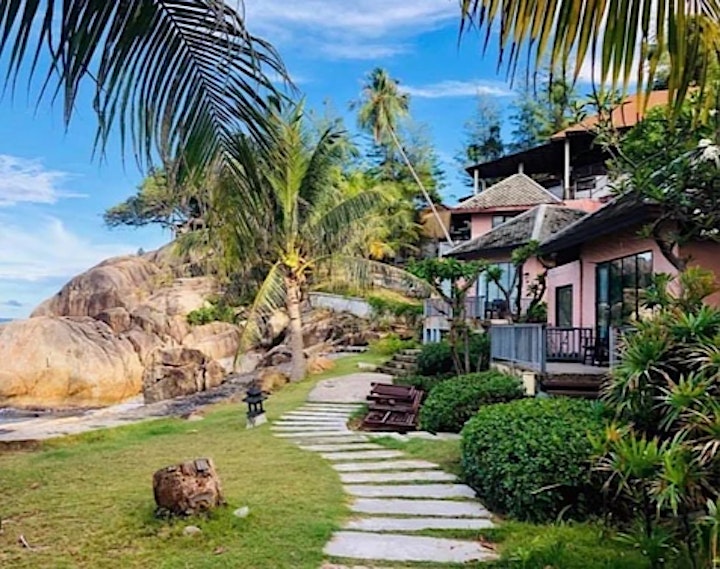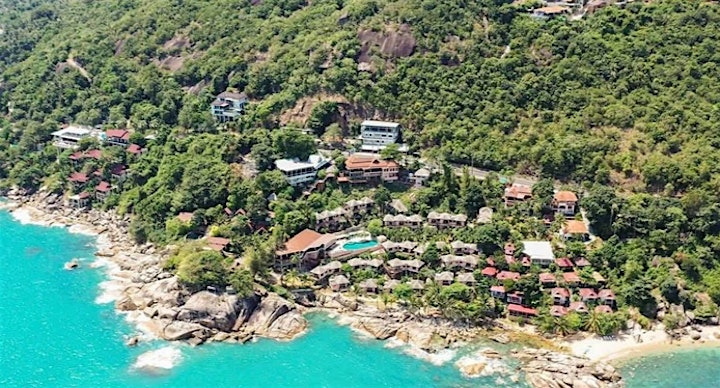 Schedule:
7:30am-8:00am Opening/ creating sacred space
8:00am-9:00am Yoga class
9:00am-9:30am Meditation
9:30am-11:30am Brunch
11:30am-5:00pm Optional activities/ free time
5:00pm-6:30pm Workshop
6:30pm-8:30pm Dinner
8:30pm-9:00pm Nightly ceremony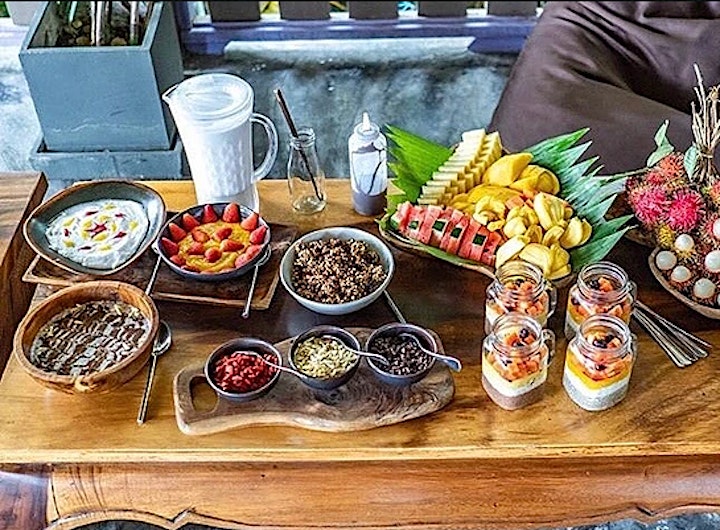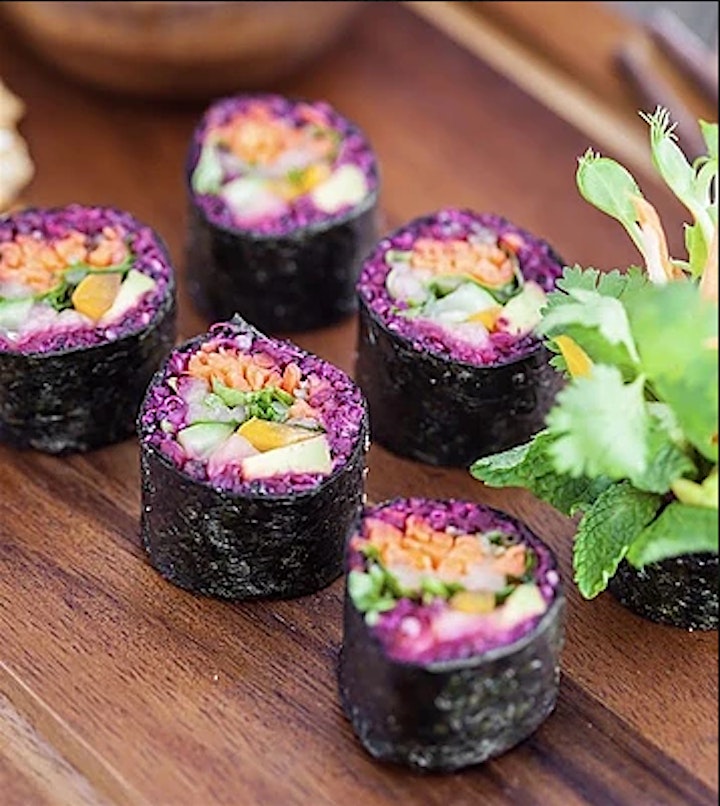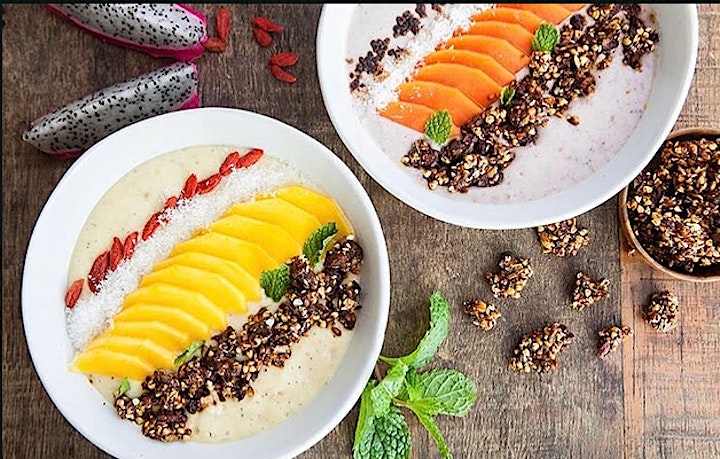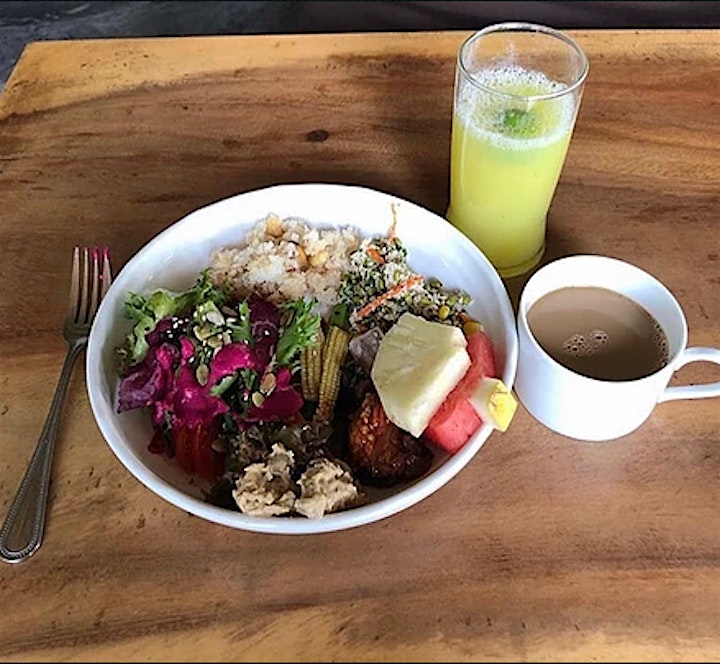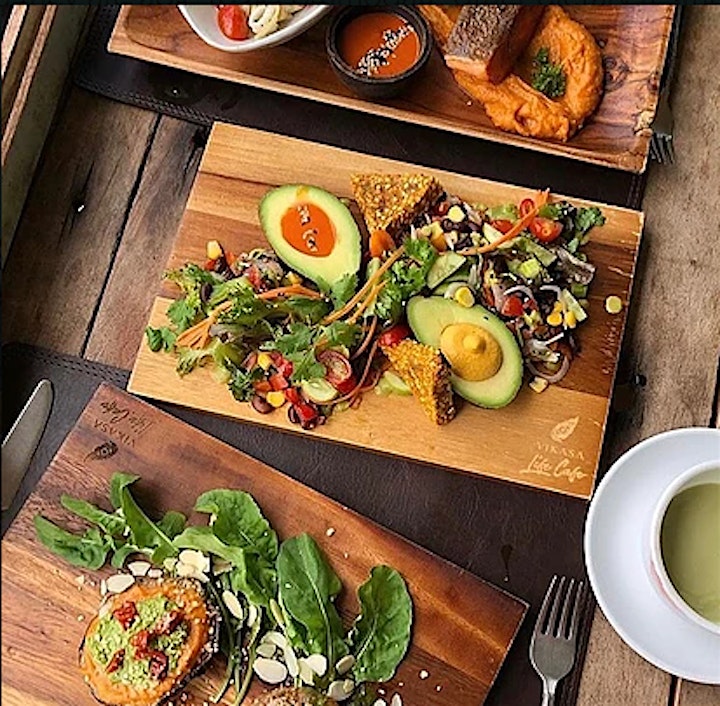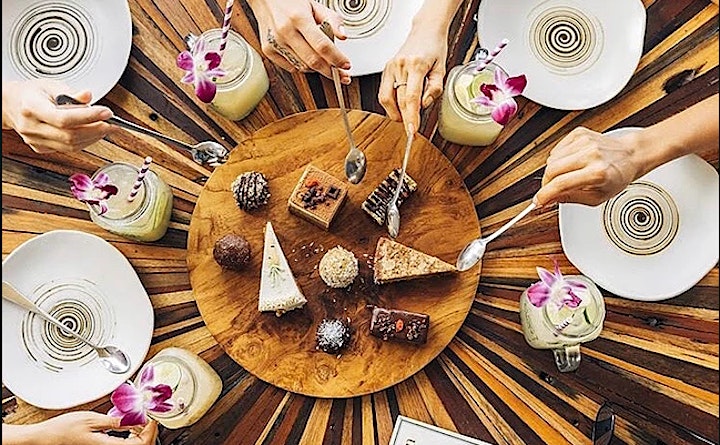 DINING:
Healthy brunch and dinner buffet is included on site at Life Cafe.
Meals include a diverse selections of local cuisine, fresh local fruits and vegetables, coffee and tea, juices, and deserts.
Meals are vegan friendly, and they are able to accommodate other dietary restrictions as well. They have one seafood option available for dinner and eggs available for breakfast.
Life Cafe is open from 9:30am to 9:30pm to purchase any additional meals or snacks.
**2 daily buffets are included, but extra meals and snacks must be purchased**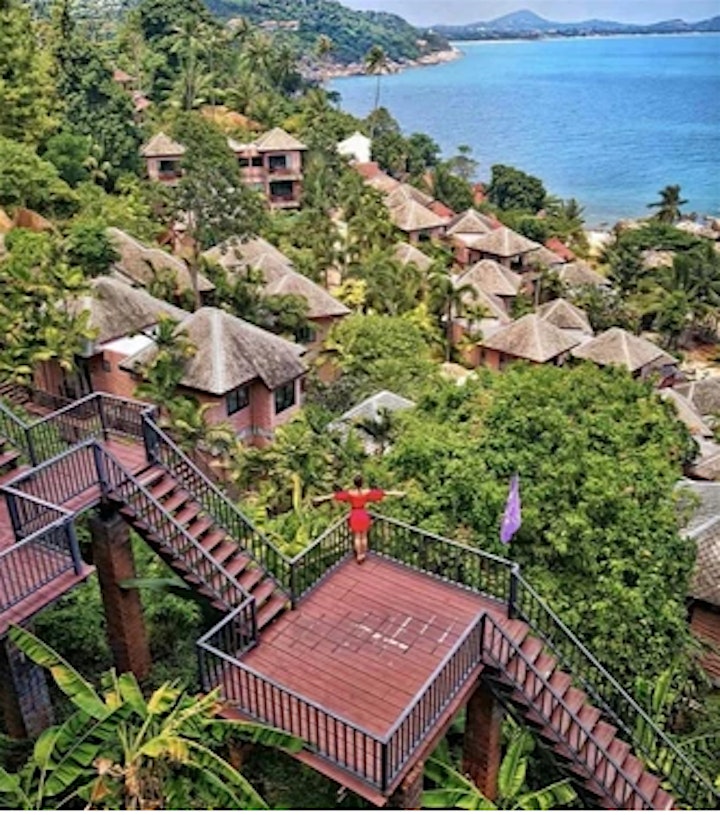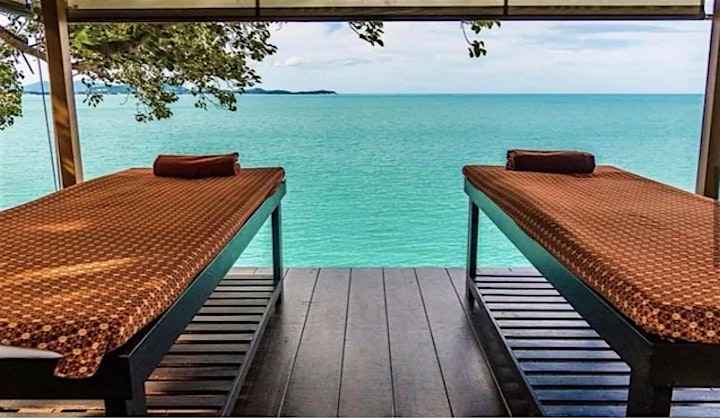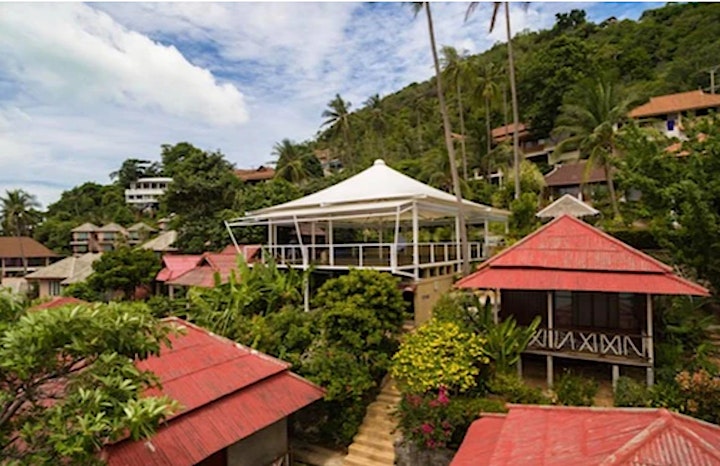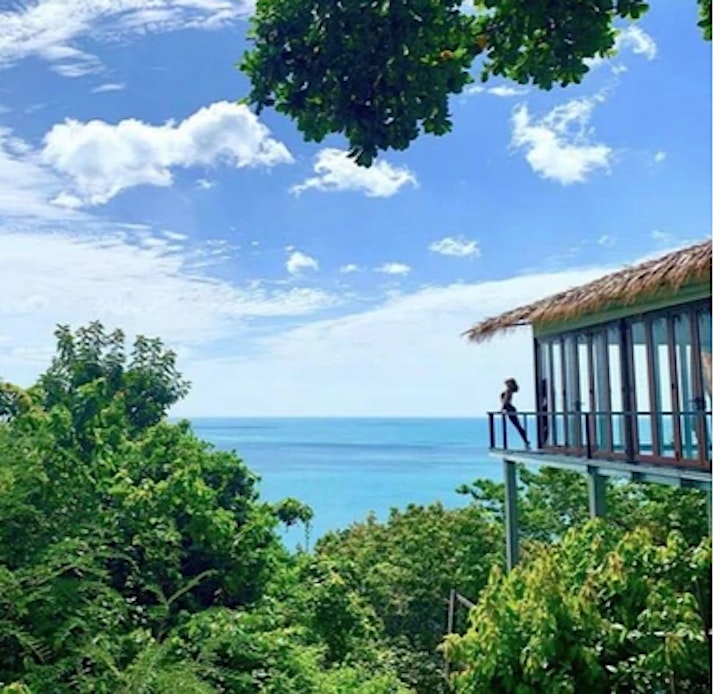 Travel information:
If traveling from outside of Thailand, a passport is required.
Standard tourist visa upon arrival is normally valid for 30 days without prior application for most passport holders. Please consult a Thai embassy representative in your home country just to double check.
Book flight to Koh Samui International Airport which is located 20 minutes from the retreat center. Cheapest options usually include flying into Bangkok (BKK) first, then booking a second flight into Koh Samui (please note there are 2 airports in Bangkok— make sure your flights connect at the same airport- BKK)
Airport shuttle available for $20 per person per way. Must set up with Vikasa at least 48 hours prior to arrival.
Lodging options and prices:
6 Days/5 nights
Shared room- 2 people, shared bed - Beach Bungalow- $1099 each
Shared room- 2 people, 2 beds - Beach Bungalow - $1099 each
Private room- 1 or 2 people Queen Bed - Zen Bungalow- $1299 each
Early bird special- $100 off if booked by Feb 29th
Additional details:
Check in is at 2pm on the first day, with our opening class at 5pm
On our final day, class ends at 9:30am with brunch 9:30-11:30am and check out by 12:00pm
We highly recommend spending extra time in Thailand before or after your retreat! Chiang Mai and Bangkok are wonderful areas so you get a mix of island and city life in Thailand!