Koffin Kats Return to The Orpheum Friday Dec 3rd 2021!
About this event
It's been over 16 years since Vic, Tommy, & E-Ball started The Koffin Kats in their parent's basements and played for beer in local Detroit bars. A psychobilly/punk band with influences ranging from The Damned to The Stray Cats, The Koffin Kats have covered a lot of ground. Nine albums later, a few member changes, and over 2,500 live shows from international tours.
You can keep up with Koffin Kats on all of the social media outlets. The band likes to keep it "old school" and suggests you check out their website at www.koffinkatsrock.com for all official information on news and tours.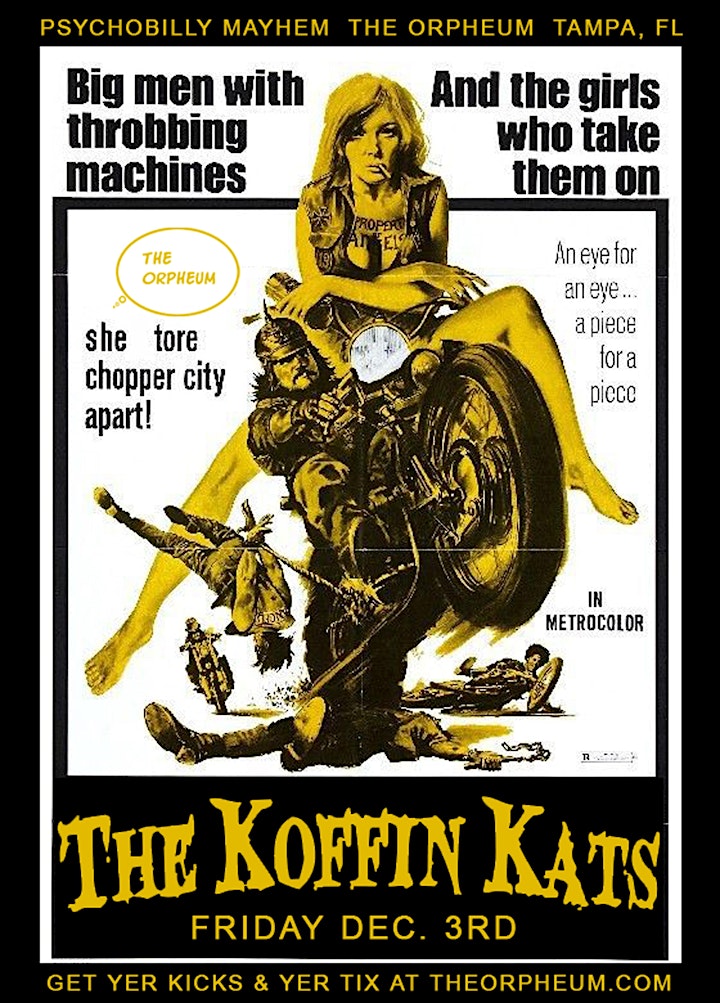 Over 20 Years and thousands of shows! Located in the Historic Ybor City entertainment district of Tampa, Florida. The Orpheum has been showcasing live music and events for the better part of two decades. Many of today's best known and emerging artists have graced The Orpheum's stage. Alongside some of the best national and local live music in the market, The Orpheum plays host to professional wrestling, art shows, club events, charity fundraisers, and dance competitions.