Description
Join Kofax, the leading Intelligent Automation platform, for a 2 day event to understand how to enhance productivity and efficiency, reduce operational risks, and improve customer experiences. Intelligent Automation plays a crucial role in any industry's next-generation modernization. The sessions will begin with overview on what IA is, use cases, how to measure success, and cultural adaptation. Day 2 will dig deeper into how to use good practice to make the most of RPA, AI, and leverage existing platforms.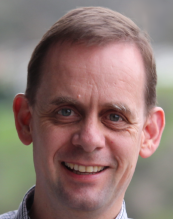 Your event host, David Wright, has been working at Kofax since 2006 specializing in building, selling and simplifying complex, multilingual solutions and coaching others to do the same.
He has designed many of the tools, processes and best practices that are used by hundreds of Kofax partners and customers in Document Transformation and Robotic Process Automation. His Best Practices in Kofax Transformation Guide has been read by thousands of Kofax users.
Day 1 Agenda (9am - 5pm)
Focuses on RPA, Intelligent Automation
Target audience: All Sales, Services, Architects, Sales Engineers, Consultants, Robot Builders & Customers welcome!
What is Robotic Process Automation. What is Intelligent Automation.

Use Cases And Stories

What is the truth about Artificial Intelligence? What can it really do.

Desktop Automation.

Process Discovery, Scoring, Metrics, Analysis, Evaluation and Best Practices.

Who builds the robots? IT or business?

The central importance of User Experience when automating. Cultural Adaptation.

The value of the Pareto Principle "80/20 Rule"
Day 2 Agenda (9am - 5pm)
Kofax RPA Best Practices. Success in CDA (cognitive document automation with Kofax Transformation). Build your own AI robot.
Target audience: Technical Sales, Services (Consultant, Developer), Sales Engineers, Customers welcome!
This is a flexible technical workshop where participants can work on any or all of the following over two days.
Kofax RPA

Best Practices with Robots

Source Code Management.

How to build robust robots.

Artificial Intelligence