Description
You are cordially invited to attend the USA EB-5 Expo taking place in Kochi on September 25th from 12.30pm to 4.30pm. This expo will present information about immigration to America through investment for you and your family. Have all of your investment-based US immigration questions answered? You will get to meet well qualified US immigration attorneys who will give you personalized information on immigration options for you and your family. You will get information about multiple US-based investment opportunities which can help you and your family get Green Cards fast.
Registration is Free. You must register on Eventbrite and have your ticket to get into the event. Print it out or download it in your mobile phone in advance.
PROGRAM
What are the basics of USA Immigration? What are the main categories of immigrating to the USA - both for temporary visas and permanent Green Cards?
What is an EB5 investment opportunity?
What is US Congress (parliament) doing on US immigration law?
What is the effect of President Trump on US immigration so far? And what will it likely be in 2019?
How does the EB5 application process work?
What are the risks and rewards of EB5 investment?
Final Session:1-on-1 Questions and Answers
URGENT NEWS ON EB5: USA has officially increased the investment amount for EB5 from $500,000 to $900,000 effective on 21st of November, 2019. What does it mean for you and your family? If you want to do EB5 for yourself and your family you can do it for the lower amount of $500,000 if you file your application before 21st of November, 2019. Otherwise, if you want to wait beyond that date doing EB5 will cost you $900,000. You need to make a decision whether you want to do EB5 now. This event will give you all the information you need to go the EB5 route.
** This event is ONLY for individual investors and their family members who are interested in learning about the EB5 process. If you are attorneys, accountants, bankers or any other professionals who have high net worth individuals as clients, you are welcome to attend the event after 5 pm the same day. If you come earlier, you will be requested to leave and will be invited to return after 5 pm.
Testimonials
"The presentation shared by the Immigration attorney which comes all the pros and cons of EB-5 Investment" – A. G
"Basic knowledge about this program and risk factor involved in the program" – Anonymous
"The expo is very valuable and knowledgeable" – Anonymous
"Networking with various stakeholders is valuable, can include bankers like us to clarify on transaction processing" – S. D
"The expo has provided a good platform to the investors to get all information on EB5 program, regional centers, attorneys which will facilitate decision making to Invest. - Anonymous

Speakers with EB5 Expertise:
David B Gardner - Attorney - The Law offices of David Gardner
David B Gardner is certified as a specialist in Immigration and Nationality Law by the State Bar of California. He has more than 40 years professional legal experience advising clients on United States Immigration Law, as well as, International Business, Taxation and Estate Planning matters. Mr. Gardner was admitted as a Solicitor in England and Wales in 1974 and as a Solicitor in Hong Kong in 1984. He became a member of the California Bar in 1979 and is admitted to the U.S. District Court for the Central District of California; to the U.S. Court of Appeals for the Ninth and Fifth Circuit and the United States Tax Court. He graduated from the University of Sussex, in England with a Bachelor's degree in Law and Social Science. He completed graduate studies at Northrop University, California (now University of West Los Angeles), with a Masters degree in Taxation in 1980 and subsequently taught at Northrop University as an Adjunct Professor of International Taxation. He is the author of: "IRS, INS and Foreign Entertainers," published in the Hastings Law Review, and has written numerous articles and spoken on immigration law and practice. He founded Law Offices of David B Gardner in 1985 as an international law practice and since 1996, following a law firm merger Mr. Gardner has practiced primarily in the areas of Immigration and Nationality Law. In addition to his work with international investors, businesses and entrepreneurs, Mr. Gardner represents clients in all types of immigration cases before Agencies of the Department of Homeland Security, the Executive Office for Immigration Review (Immigration Courts and the Board of Immigration Appeals) and in the Federal District Courts and Circuit Courts of Appeal. He was lead counsel in Vukmirovic v. Ashcroft, 362 F. 3d 1247(9th Cir. 2004.) and Vukmirovic v. Holder (9th Cir. Sept. 2010). He has successfully represented clients in many other appeals in the Ninth Circuit, Board of Immigration Appeals and the Administrative Appeals Office of the Department of Homeland Security.
Mr. Gardner has worked with clients from all over the world to obtain temporary and permanent visas through business investment including numerous successful applications for immigrant investor status through the EB5 program since its enactment in 1990. His approach to investor visas includes coordination of business, tax and estate planning with the most suitable visa options. He has lectured on Immigration Law matters including EB5 and other investment visas to professional groups in the United States and international audiences the United Kingdom, the Middle East and Asia.
Mr. Gardner was co-founder of several non-for profit organizations including the Spirit of Youth foundation (an exchange program between under-privileged youth from Los Angeles and in the United Kingdom); the California Israel Chamber of Commerce and the Southern California Israel Chamber of Commerce. He was awarded the honor of Cavillieri by the Government of Italy for legal services on behalf of the Italian Consulate in Los Angeles. He is a past President of Bnai David Judea Congregation in Los Angeles and continues to be active in a variety of local and international community organizations.
Education:
• Bachelor of Arts in Law with Honors, University of Sussex, England.
• Master of Science in Taxation, Northrop University (now University of West Los Angeles) California.
Memberships & Admissions:
• State Bar of California since 1979
• U.S. Court of Appeals for the Ninth Circuit
• U.S. District Court for the Central District of California
• U.S. Tax Court
• Solicitor England and Wales ( Inactive)
• Solicitor Hong Kong (Inactive)
Professional Accomplishments, Publications, and Awards:
• Certified Immigration and Nationality Law Specialist
• Adjunct Professor, International Taxation, University of West Los Angeles ( Retired)
• "IRS, INS, and Foreign Entertainers." Hastings Law Review, Summer, 1983.
• Cavallieri Awarded by the Government of Italy for legal services

Robert A. Abedi - Attorney - Law Offices of Robert Abedi
Robert Abedi is an EB-5 immigration attorney and founder and principal of the Law Offices of Robert Abedi and Associates. Attorney Abedi has over 30 years of experience in immigration and his firm has offices in the San Francisco Bay Area, Iran, and Iraq. He applies his personal philosophy to his firm, as he strives to provide efficient and effective legal services to his clients throughout the world through offering clients personal attention.
The attorneys at the Law Offices of Robert Abedi and Associates understand the needs of their clients and assist them in capitalizing on current opportunities. Each client is treated with the utmost respect, individual attention, and professionalism. Clients are provided with a tailored service that is considerate of their individual budget and time limitations while maintaining high standards of service. The firm accepts clients throughout the United States and overseas.
Attorney Abedi has represented families, individuals and corporations in all aspects of U.S. immigration law through his decades of experience. With a background in human resources and the healthcare industry, attorney Abedi has been able to help foreign physicians, engineers, scientists, and business professionals in immigration law-related matters. He enjoys helping his clients achieve their goal of securing lawful permanent residence in the United States.
Services provided by attorney Abedi and his law firm include immimgration and naturalization law, business and employment immigration, H-1B, L, E-1, non-immigration visas, labor certification & PERM processing, family immigration, including fiancé and K-3 visa representation, deportation and removal, political asylum, and federal immigration litigation.
In addition to his work as an attorney, attorney Abedi has given seminars in Iran.
Attorney Abedi received his bachelor's degree in economics and history from Emory University of Atlanta and went on to receive his juris doctorate from the University of Wisconsin Madison. Attorney Abedi is a member of the New Jersey Bar Association. He is fluent in English, Farsi, and French.
Umesh Harigopal - PropMix
Entrepreneur & Executive with deep experience in transforming Real Estate & Mortgage, Financial Services, Healthcare and Manufacturing by applying emerging technologies such as Artificial Intelligence, Blockchain, IoT, Cyber Security and Augmented Reality. Guide business and technology strategies that accelerates startup and enterprise innovation agenda to revenue.
Prior to leaving Freddie Mac and starting PropMix, Umesh has held research, consulting, delivery, and entrepreneurial positions in Financial Services on Wall Street, Healthcare, and Telecom. He has extensive experience in advising, investing, and running real estate and technology start-ups. His successful businesses include mid-90s community portals, pharmacy claim adjudication, and healthcare billing software-as-a-sevice
Umesh has a Masters and PhD in Computer Science from the University of Alabama with research focus in Natural Language Processing, Neural Networks, and High-Performance Computing.
He is a Senior Member of IEEE's Systems, Man, and Cybernetics society and has published extensively in IEEE journals. Research and publications are in the areas of parallel and distributed computing, knowledge management, neural networks, graph theory, and natural language processing.

Sakeer Hassan - PropMix
Sakeer Hassan is the Chief Marketing Officer of PropMix.io and President of PropMix India Pvt Ltd - a wholly owned subsidiary of PropMix.io. As one of the first members of the PropMix team Sakeer has been instrumental in establishing the development center, leading digital marketing strategies, and product management. He is also deeply involved in supporting the sales and managing client operations. He is based at the Technopark in Trivandrum, Kerala.
Sakeer is an IIM Ahmedabad alumnus with 18 years of experience in strategic planning, account management, and program management in IT services industry. He worked closely with senior management in client organizations in developing their outsourcing strategy. He worked for Cognizant, HCL Technologies, and Bank of New York. He has extensive experience with clients in the US, the UK and Singapore, and has lived in New York, London and Singapore.
As a member of the Kerala Startup Mission panel of mentors Sakeer coaches the leadership teams of technology startups on marketing, business development, product development, and customer relationship management.

Joe LeBas - Concorde EB-Advisors, LLC
Joe LeBas is currently is the President of Concorde EB-Advisors, LLC, an EB-5 advisory company, operating EB-5 Regional Centers in New York, New Jersey and Florida, that prides itself on putting people and families first on their path to citizenship in the United States.
Mr. LeBas is an accomplished technology and commercial real estate entrepreneur with superior results in market creation and profitable growth. Mr. LeBas brings a proven record of building dynamic and innovative businesses in multiple industries and around the world, including four (4) successful software company exits to the Fortune 750, returning over $600M to investors.
Mr. LeBas also owns and operates a technology-driven Commercial Real Estate development firm named Concorde Group Holdings LLC, where he is Managing Director and Founder. Concorde Group controls almost 1M sq feet of commercial retail, office, industrial and multi-family assets across the Southeastern United States and Puerto Rico.
Thiru Vengadam - Concorde EB-Advisors, LLC - EB5
Thiru Vengadam (Thiru) is an international business leader with over 3 decades of India / US experience. Thiru was previously instrumental in establishing and growing leading US companies including SAP, PeopleSoft, Infor, IFS and Epicor. Thiru was instrumental in over 1,000 customers across India, Asia and USA adopting business transformation through adoption of digital technologies. Apart from the significant business management experience with global companies, Thiru has also experience in supporting start-up companies including in business strategy, launching / growing new businesses, turning around non-performing companies, delivering customer satisfaction, country management and delivering EBITA.
Thiru's approach has always been to deliver value to customers and been appreciated as Trusted advisor and coach by customers, partners and employees – all through his career. Thiru had known Joe LeBas, the President of Concorde Group for over 20 years and is now associated with Joe in supporting Concorde's interests in India - as Vice President and Country Manager.

F. Anthony Santiago - USNERE
Anthony Santiago, is the Chief Operating officer of New Empire Corp. and its related divisions and subsidiaries. Anthony is responsible for the global operations of the fully integrated NEC Portfolio, and all its functional drivers. He has been tasked to prepare the company for institutional capital scalability, for its core business and all its vertically integrated divisions. As an experienced operational Executive, he will oversee the organization's ongoing operations and procedures and be responsible for maximizing efficiencies to standardize, centralize, and optimize operations and cash flow for maximum returns to our investors and capital partners; while raising capital for the real estate portfolio. Part of a third generation private real estate equity family firm, Anthony has over 25 years of experience as a Real Estate & Investment Executive within the Private, Public & Government sectors, where he has raised $100M for his own private portfolio. Anthony has lived and breathed every sector within the real estate asset class with true hands-on construction and real estate investing/finance experience within all facets of the business and continues to service the industry, with his substantial client relationships. Some brief key initiatives and honors are; He was appointed by the NYC Housing Authority's Chairman to their Housing Finance Department. where he worked and directed the Development, Operations & Initiatives pieces where he undertook feasibility analyses of large-scale redevelopment projects, including zoning, urban & neighborhood massing studies, density, & financial reviews. He also assisted with the general administration of a $600 million construction portfolio and was appointed to assist with a $100 Million divisional human capital and relocation reorganization post 9-11. Anthony was appointed to a 40-member strategic planning committee by the CEO of Connecticut's state water authority's (MDC) for a $2.2 billion horizontal Commercial Project. He is a recipient of the Congressional Special Recognition Award, the New York City Distinguished Entrepreneurial Award, and the NYC Neighborhood Development Achievement Award.

Shrikant Rangnekar -Vice President of ILW - The leading immigration law publisher in the United States

Founded in 1999, ILW is focused on immigration, with 25 books published and with over 700 events in over dozen countries on US immigration law. ILW is headquartered in New York City and has representatives in Taipei, Taiwan; Shanghai, China and Mumbai, India.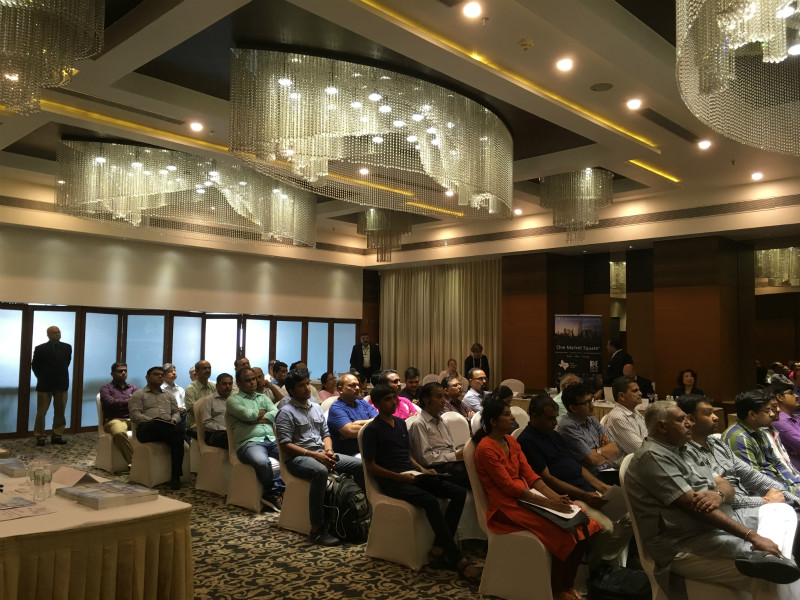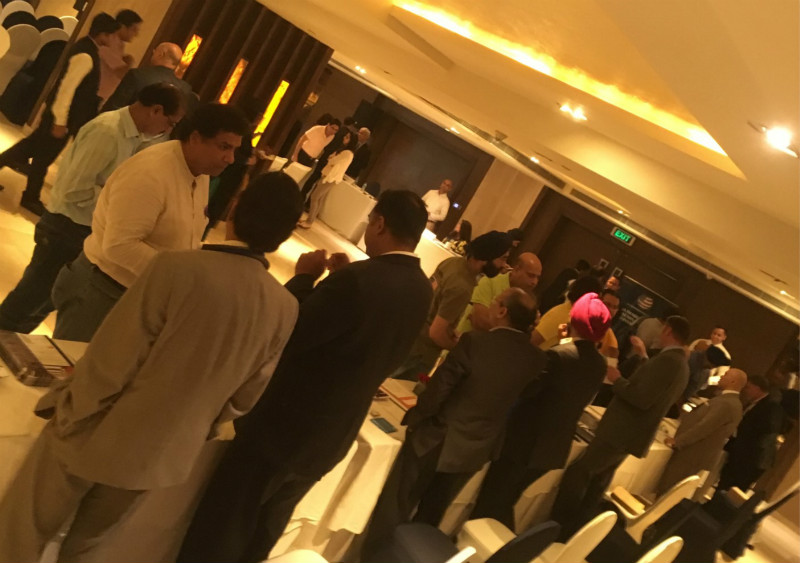 ILW at a Glance
Founded in 1999, ILW is focused on immigration. ILW has two divisions: law publishing and marketing services. Our offices are in mid-town Manhattan in New York City, USA. We have representatives on the ground in Taipei, Taiwan; Shanghai, China and Mumbai, India. ILW Publisher Sam Udani has been in the immigration field for 25 years.
ILW's flagship product for the last 17 years is Immigration Daily, an online newspaper sent out by email each working day to 35,000+ subscribers. During the last 12 months, Immigration Daily featured 1,500+ articles from 200+ immigration attorneys. Immigration subscribers include 10,000+ attorneys, paralegals, and corporate HR personnel, 10,000+ immigrants, hundreds of people in academia, think tanks and journalists, 1,000+ officials at US Department of Labor, US Department of State, US Department of Homeland Security, and other executive branch agencies, dozens of people in courts throughout the country, many members of Congress and their staff in both parties and both chambers on the Hill, 100+ officials in state governments across the country, and thousands of other people interested in US immigration law and policy. Immigration Daily has been quoted in published and unpublished opinions by federal courts.
ILW has provided Continuing Legal Education (CLE) credits for attorneys in many states. We have conducted over 600 CLE seminars and workshops to immigration attorneys during the last 16 years. ILW has provided immigration law CLE seminar content on Westlaw and law.com
ILW has published dozens of books on immigration law (most titles intended for lawyers) covering every major area of immigration law during the last 12 years. In addition, for many years ILW has distributed 7 immigration law titles from 3 other law publishers (American Lawyer Media, Juris Publishing, and Legal Research Bureau). ILW.COM has co-published a book with the Society of Human Resource Management. One of our books was in the Mandarin language.