KoBE Connect Magazine, Book & Membership
Description
KoBE Connect Magazine
Are you looking for new opportunities to market your business? If so, we're here to announce an exciting new venture for our organization. This magazine will showcase KoBE's year in review, including our events, member introductions, and contributed editorial. It is part of our ongoing effort to extend the business community's network for both our members and non-members. We hope that creating a platform like this magazine will help to connect local business owners and to foster mutually beneficial relationships within the community.
The magazine will have an advertisement section for those who wish to bring prominent visibility to their businesses. Business owners can decide which price option works best for them in matching their marketing goals with available capital.
The various price options are as listed below.
A1: 1/8 a LETTER page spread (4″ x 2.5″): $200

A2: half a page spread (8.5″ x 5.5″): $500

A3: one full page spread (8.5″ x 11″): $1000

A4: two full page spread (11″ x 17″): $2000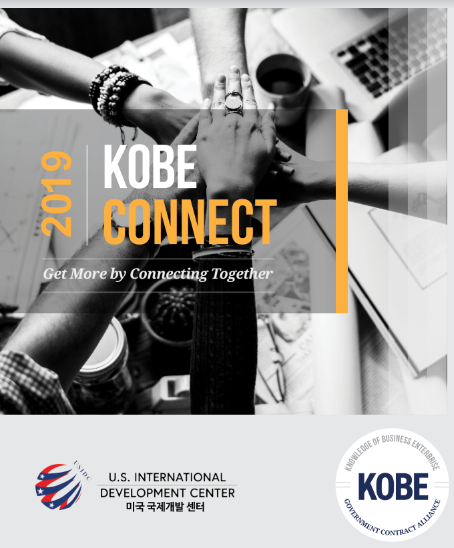 * Proceeds from advertisements will go towards the production of this magazine and to relief funds for victims of Hurricane Harvey. We hope participating in this magazine will result in growth and synergy for you in your career path, and more opportunities for our community.
KoBE Book: Challenge! Government Contracting (written in Korean)
Please educate yourself on why you need to work with government buyers in the U.S. (see below) and how to start it with the extremely resourceful book!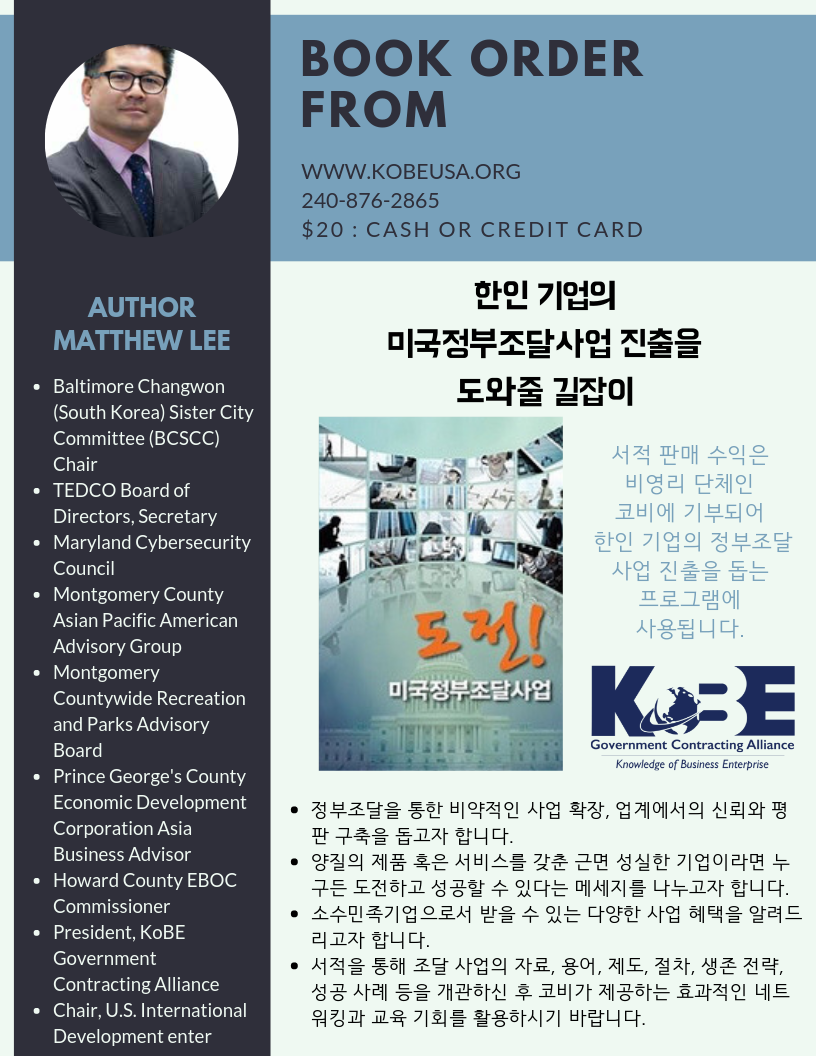 KoBE Membership
The KoBE (501c6) and U.S. International Development Center (501c3, www.USIDC.us) official partnership benefits all members across the two organizations with shared resources and opportunities. You can join either KoBE or USIDC and enjoy equal member benefits. If you prefer to contribute to USIDC, please check here: http://www.usidc.us/EN/membership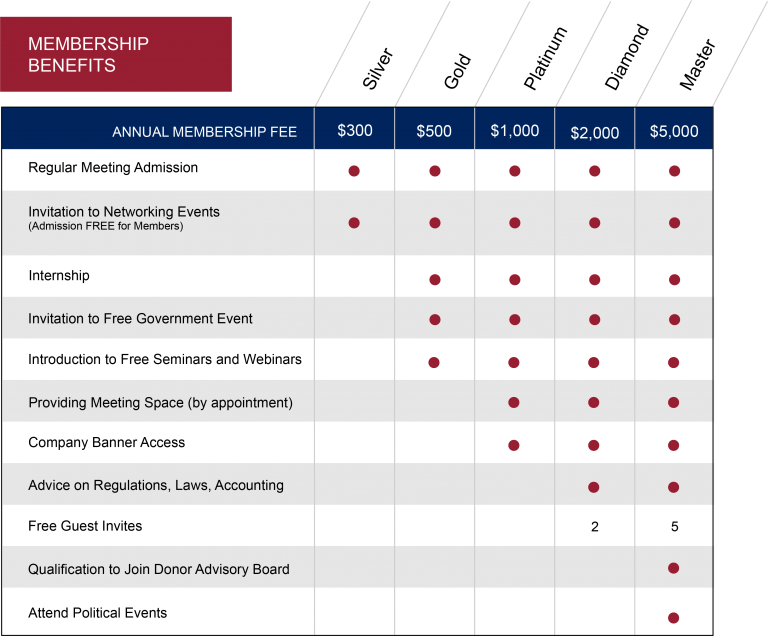 Date and Time
Refund Policy