KNOWLEDGE WORKSHOP - Deliver Immense Value by Implementing Value-Based Fees
About this Event
How to Deliver Immense Value to your Clients by Implementing Value-Based Fees
"I will show you how to DOUBLE and in some cases TRIPLE your annual compliance fees with zero or minimal additional time AND still have your clients saying you are TOO CHEAP."
In this "hands-on" Knowledge Workshop, you will learn :
1. The Fundamentals of Value-Based Fees : How to value the accounting services that you provide and get paid what you are worth
2. The Difference between Value-Based Fees and Compliance Fees
3. How to Identify the opportunity to deliver a Value-Based Fee
4. Specific tools and strategies on how to implement Value-Based Fees in your practice
5. Real-Life Case Studies on how to implement Value-Based Fees in your accounting practice
I personally implemented Value-Based Fees in my accounting practice in 2012 and went from working 6 days a week being the lowest paid employee, to working just 3 days a week, and earning 3X as much. I have "been there, done that" and I will give you practical, actionable steps on how you can reinvent your accounting practice with Value-Based Fees.
I will share with all attendees exactly what I did, the tips, tools and traps to avoid, so you can in your own accounting firm implement Value-Based Fees effortlessly and with immediate results.
Presenter: Matthew N. Snelleksz, FCPA
Registration from 5:50 pm
Knowledge Workshop starts at 6:00 pm sharp
FREE UNDERCOVER CAR PARKING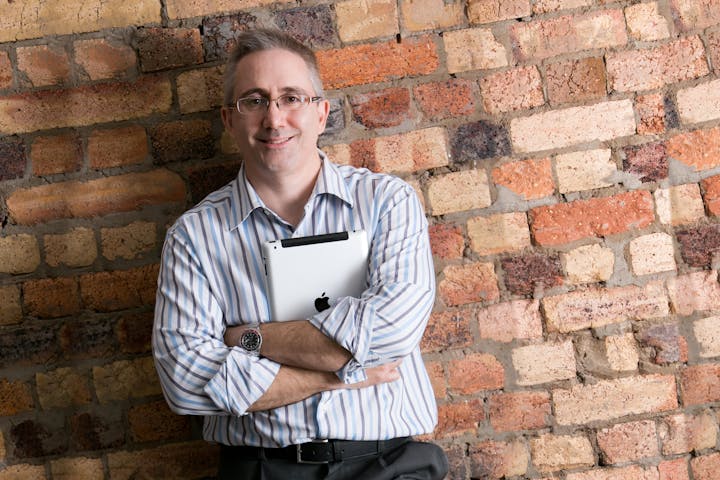 Matthew Snelleksz, FCPA, is a business owner and founder of the entrepreneurial accounting firm Snelleksz & Co that he started in 2000. In 2017 Matthew sold his practice so he could concentrate on training partners, owners and managers of other accounting firms all around Australia on how to build a Value-Based Accounting Firm through his intensive 1-Day Workshop. He has developed specific systems, processes, tools and strategies, that he uses himself to show public practitioners how to:
• Implement Value-Based Pricing;
• Eliminate write-offs forever and achieve a minimum of 20% write-ups;
• Price upfront and collect upfront 100% of all fees; and
• Grow existing client fees organically without spending a single dollar on marketing.
The tools and strategies he puts to use every day are tried and proven. He will show you the proof and how to do the same in your accounting firm if you have the courage. He is author of the ground-breaking business book "Break the Entrepreneurial Struggle" and is a much sought after keynote speaker and business and financial commentator.