Description
After the success of the inaugural Knowledge Network, we are back bigger and better. We'll be bringing you the next instalment of the Knowledge Network from the MAC theatre Belfast.
Situated in the heart of Belfast City centre the MAC has hosted some incredible productions and has been the chosen location for business owners to meet, network and transact business for several years. It seems appropriate that Knowledge Network has selected the MAC as our place to discuss Entrepreneurial Spirit.
Is Entrepreneurial spirit simply limited to the stereotypical creation, development and delivery of a product / solution or can entrepreneurial spirit exist within a corporate working environment? What does it really take to be an entrepreneur?
We are delighted to have two outstanding guest contributors to bring their passion to life and tell their story, highlighting their successes, failures and motivations.
Gavan Wall

Named in the Belfast Business Top 50 for 2017, Retail entrepreneur and Managing Director of The Wall Group, Gavan Wall walked away from his career as a leading Belfast Barrister to pursue his passion for business.
Full of big dreams and hard work, Gavan describes himself as being on a journey to persuade others to reach for success.
His investment in and advocacy for North Belfast is legendary and it's reinforced by his determination to make a cross community difference to the lives of local residents.
Kevin Donaghy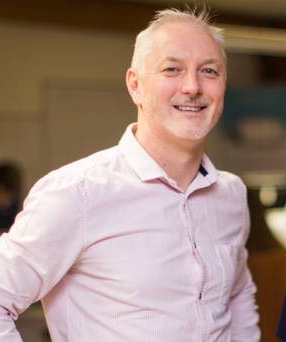 Tech entrepreneur Kevin Donaghy has led teams and companies from the earliest stages of development through commercialisation and hyper-growth phases. Kevin founded Swan Labs which specialised in WAN optimisation and was acquired by F5 Networks in 2005. In 2007, he founded Replify which focused on mobility optimisation and virtualisation. Kevin is currently a founder and director of award winning Belfast based tech companies SaltDNA which specialises in encrypted communications for mobile devices and AuditComply which enables modern businesses operating in highly regulated industries to manage their compliance demands.
*****This event is limited to 1 ticket per organisation*****