Description
Research-driven organizations like Roche invest billions every year into the discovery of new insights. Nevertheless, managing and sharing these insights is an ongoing challenge for Roche, as it is for any large and dynamic organization.
To achieve this goal, there is a strong focus on Knowledge Management for Roche Technical Development on process improvements and state-of-the-art information tools.
In this talk, the speaker will present some of the initiatives that he is currently working on, such as, a single document management process across several global functions, that is enabled by traditional semantic tools as well as modern AI tools.
About the Speaker: Etzard Stolte
Etzard leads the global Knowledge Management effort in Pharma Technical Development for F. Hoffmann-La Roche in Basel, with a focus on processes and tools for effective knowledge utilisation. Etzard has worked at the interface of the Life- and Computer-Sciences for more than 20 years, in technical, managerial as well as strategic roles. Before joining Roche, Etzard worked as CIO at the Jackson Lab (a US based genomics research institutes with 1800 employees), and was CTO for the Life Sciences at Hewlett Packard. Etzard has earned academic degrees in both Biology and Informatics, with a PhD in Computer Science from ETH Zurich on "A Scalable Architecture for Scientific Databases".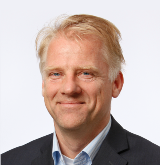 Agenda
18:00 Registration
18.30 Presentation
19:30 Q&A
20:00 Networking Apéro
Event Language: English
Professional Development Units: 2
- 1.0 Strategic & Business Management
- 1.0 Technical Project Management
Morgan Sindall Professional Services AG
Please be aware that at the event photos of the audience are made and published on the PMI Switzerland homepage as well as on Facebook. The event may also be live broadcasted over Facebook. With your attendance you accept these conditions.
Event fee discounts: If your are PMI-CH member, please log in with your PMI-CH member account at www.pmi-switzerland.ch and enter the event from there in order to benefit from the membership discount.
If you a member of Partner organization (SMP, IIBA), please contact Event organizer confirming your Partner membership to request a discount registration link.
Cancellation policy: 100% refund is possible for a ticket if cancelled 5 days before the event.