KNOWLEDGE CITY WORLD SUMMIT (KCWS 2016), #KM4Dev
Description



KNOWLEDGE CITY WORLD SUMMIT 2016 - KCWS 2016
WHEN & WHERE?
Programme Day 1: 12 October 2016, 08:00 - 22:00
MuseumsQuartier, Ovalhalle, Museumsplatz 1, 1070 Vienna, Austria
Programme Day 2: 13 October 2016, 08:00 - 18:00
FH Wien der WKW - University of Applied Sciences, Währinger Gürtel 97, 1180 Vienna, Austria




WHAT IS IT ABOUT?
Advancing Knowledge for Development
"United in Diversity" more than ever has become a motto for intelligently shaping the future. Knowledge is the best substrate to substantiate such claim. Vienna, rewarded as one of the most recognized knowledge cities, is proud and pleased to welcome knowledge citizens from all over the world to exchange their ideas on advancing knowledge for societal development from diverse cultural perspectives.


ACCOMMODATION
Hotel Regina, Rooseveltplatz 15, 1090 Vienna, Austria.
Tel.: +43 1 404 46 71, Fax: +43 1 408 83 92
Email: info@hotelregina.at
Web.: http://www.kremslehnerhotels.at/en/hotel-regina-vienna/
We recommend booking as early as possible to benefit from the discounted rate, quoting "KMA"
Offer valid until Sept 30th, 2016.
Hotel room reservations ONLY by direct email, tel. or fax. NOT via the hotel homepage with credit card number and expiry date as guarantee!
---
The following list of invited speakers (in alphabetic order) is constantly evolving:
Dr. Glenn Arce, Universidad Nacional de San Agustin, Peru
Dr. Florian Bauer, Chief Knowledge Officer REEEP Renewable Energy and Energy Efficiency Partnership, Vienna, Austria
MMag. Dr. Andreas Brandner, Founder and CEO of Knowledge Management Austria, Austria
Prof. Dr. Elias Carayannis, Professor at George Washington University, Washington DC, USA
Prof. Dr. Francisco Javier Carillo, President of The World Capital Institute, Professor of Knowledge Management at Tecnológico de Monterrey, Mexico
Sarah Cummings MSc, Knowledge Ecologist, Founder of the Knowledge Management for Development Journal, KM4Dev
H.E. Dr. Petru Dumitriu, Inspector of the UN System, Geneva
Dr. Thomas Dworak, Managing Director, FreshThoughts Vienna, Austria
Dr. Ana Cristina Fachinelli, Programa de Pós-Graduação em Administração-PPGA, Universidade de Caxias do Sul, Brasil
Prof. Blanca Garcia, World Capital Institute, Executive Director Awards Program
Prof. DI Günter Koch, President of the Board, Knowledge Management Austria, Austria
Dr. Klemens Himpele, Director for Research, Innovation and Europe, City Administration of the City of Vienna, Austria
Dr. Khalid M. Al-Sulaiman, Executive Chairman of The Board and partner, Saudi Tech Engineering & SaudiLab; former Deputy Minister of Industry, KSA
Prof. Peter Pawlowsky, Chair of Personnel Management and Leadership Studies, Technical University of Chemnitz, Germany
Waltraut Ritter, Managing Director, Knowledge Dialogues, Hong Kong
Bart W. Édes, Head, Knowledge Sharing and Services Center of the Asian Development Bank (ADB)
Prof. Dr. Tan Yigitcanlar, Associate Professor of Urban Planning and Development, Queensland University of Technology, Australia
Dr. Jebamalai Vinanchiarachi, Principal Advisor KM Associates, former Principal Advisor to the Director General of UNIDO
Chris Zielinski MSc, Director-designate at Partnerships in Health Information, International Alliance on Information for All
---
SPONSORED BY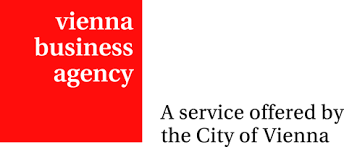 ---


ORGANISATION SECRETARIAT CONTACTS
Knowledge Cities World Summit 2016
E-Mail: office@km-a.net
Phone: +43.1.4702909
Website: http://www.kcws2016.knowledge.city/
---


Are you interested of being part of formulating the Knowledge for Development Goals (KDG)?
Join the Global Knowledge for Development Summit will be held on Friday 14th October in Vienna, Austria following the 9th Knowledge City World Summit.
Follow this link here for more information and to register.