Knowing What Your Customers Want with Bill Horton

Wednesday, January 30, 2013 from 6:00 PM to 8:00 PM (PST)
Event Details
About the Seminar:
Have you ever met with a client, bid for a job or worked with a customer and you felt the meeting went well, but nothing happens? You don't get the client, the job, or anything, and you're left wondering what happened. What do your clients and customers want that you aren't giving them yet?

Learn how to change your outcomes. Find out how to improve on engaging with clients and what they really need. Improve your ability to address their needs instead of just selling yourself or your products.

This interactive seminar is designed to help you answer the following issues:
- How to "see your customers first"
- Know what your customers really want from you
- Understand "what you want vs. what they need"
- Why your customers choose to work with you
- What are the results you want, that you're not getting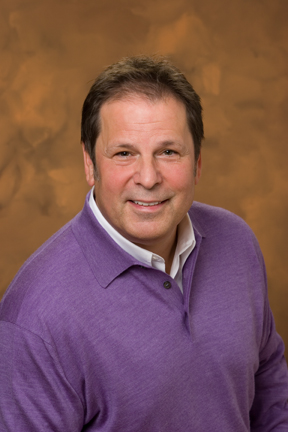 About the Presenter:
Call him a consultant, call him a business coach or just call him Bill. Whatever you call him, know that his business is fixing your business. Bill works with small business owners and entrepreneurs, helping them become better at their jobs by challenging, encouraging, guiding, advising, cheering, refocusing, and inspiring their process.

These owners are smart, driven people who have found success, but now they're stuck. They've gotten content with "good enough", and stopped challenging themselves. They know something needs to change but they have no idea where to start. That's where I come in.

Clients have referred to Bill as "a cheerleader," "a business psychologist," "an artist of inspiration," "a magician," and "a guy who actually gets me." He is different things to each of his clients, but what he does for them is exactly the same. He helps them answer this simple yet incredibly complex question: "What do your clients and customers want that you aren't giving them yet?"

Bill develops curriculum and teaches business courses and workshops at Mercy Corps Northwest, preparing entrepreneurs to operate their own businesses. He provides education and advising for Portland Ten, a training company that designs, runs & licenses capacity-building programs for growing businesses and organizations, and volunteers for community outreach programs associated with the University of Portland's Center of Entrepreneurship.
Ticketing Details:
Admission is $20 in advance and $25 at the door. Save by purchasing seminars in a 4-pack for $60. Or consider becoming an Annual Subscriber for $100, which gives you the joy of attending unlimited seminars for one year!
Already a subscriber? Simply click "Enter Discount Code" above the "Order Now" Button, type your unique discount code, and click "Apply Discount."
When & Where
43 SW Naito Parkway
Portland, OR


Wednesday, January 30, 2013 from 6:00 PM to 8:00 PM (PST)
Add to my calendar
Organizer
Mercy Corps Northwest

Do you feel stuck in your business because of lack of information? Classes at Mercy Corps Northwest offer you a deep exploration in a range of business topics covering technology, marketing, finance, law, and more. Our classes give you actionable tools to apply directly to the business problems you are facing today. We also create a forum help you to connect with entrepreneurs just like you and develop a stronger network.
Classes are taught by professionals who are experts in their fields. They bring a diverse set of knowledge to the classroom, and are receptive to individual business problems. Learn more about our presenters.
Mercy Corps Northwest works to assist motivated low-income individuals improve their lives through starting or expanding a small business. We provide funding, matched savings and other services that help clients increase their economic self-sufficiency through self-employment. 
More information on Mercy Corps Northwest and our other services can be found at www.mercycorpsnw.org
Stay up-to-date by signing up for our newsletter! Email Address:
Knowing What Your Customers Want with Bill Horton