Knowing the Plant Families: Shortcuts to Plant ID (Winter Online Course)
In this free adult course with Karen Snetselaar, Ph.D., learn how to identify and assign unknown plants to the correct family.
About this event
WAGNER FREE INSTITUTE OF SCIENCE – WINTER 2021 ONLINE COURSE: BOTANY SERIES
Knowing the Plant Families: Shortcuts to Plant Identification with Professor Karen Snetselaar
6 Thursdays, February 18 to March 25, 2021, 6:30 to 7:45pm. Classes will meet online, a zoom link will be sent to registered students. Please register individually even if you will be sharing a screen.
The diversity in the flowering plants is enormous; more than 350,000 species have been named. Recognition of species can be a difficult task, even for the expert. However, species have been grouped into about 400 larger taxonomic units known as families. Families usually share leaf, flower, and fruit characters that allow for easy recognition. The ability to assign unknown plants to the correct family is a useful skill for anyone interested in plant identification and culture. This course will survey several dozen plant families with important representatives in our forests and gardens. In addition to learning the important recognition features, the course will discuss representative members of each family based on their economic and ecological importance.
Course Schedule
1. Thursday, February 18, 2021 – Introduction to Plant Systematics: History and methods
2. Thursday, February 25, 2021 - Waterlilies, magnolia, poppies, buttercups, sycamores and related families.
3. Thursday, March 4, 2021 - Crassulas, cacti, carnations, smartweeds, cucumbers, beans, birches, oaks and related families.
4. Thursday, March 11, 2021 - Roses, mustards, citrus, maples, heaths, and related families.
5. Thursday, March 18, 2021 - Mints, tomatoes and potatoes, figworts, carrots, and related families.
6. Thursday, March 25, 2021 - Monocots: Lilies, grasses, and related groups.
Suggested References
No textbook is required. The following resources may be useful:
Plant Systematics. Michael Simpson, Elsevier Press. Available in hard cover and online format. This is a complete text with great photographs. There are three editions; if you have subscription access to a bundler like EBSCO, you may be able to get the earlier editions free.
The Plants of Pennsylvania: An Illustrated Manual. Ann Fowler Rhoads and Timothy A. Block. University of Pennsylvania Press, 2000. Excellent for local native plants. Smaller field guides (such as Peterson's) are also useful.
Manual of Woody Landscape Plants. Michael Dirr. Useful for non-native and horticultural varieties of shrubs and trees.
There are some great websites, including this one from Dr. Gerald Carr: http://www.botany.hawaii.edu/faculty/carr/pfamilies.htm
About the Professor
Dr. Karen Snetselaar is Professor Emeritus of Biology at Saint Joseph's University. She has been a member of the faculty of the Wagner Free Institute of Science since 2000. Her research focuses on fungi and plant disease. She is also interested in urban ecology and in promoting public understanding of science, especially science education outreach into K-12 schools. She leads the Wagner's partnership with Saint Joseph's University, GeoKids LINKS, which brings intensive science learning into North Philadelphia schools.
If you have any questions about this online course, please email communications@wagnerfreeinstitute.org or susang@wagnerfreeinstitute.org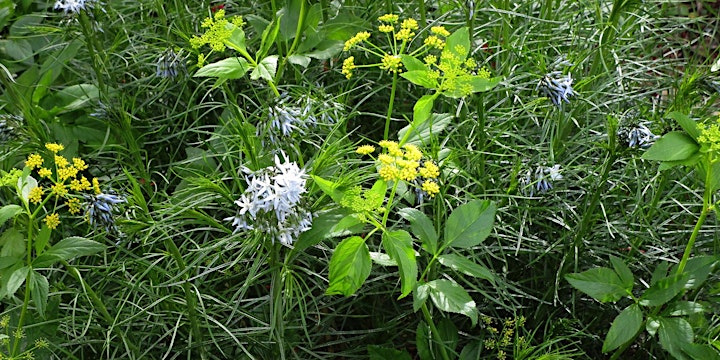 Organizer of Knowing the Plant Families: Shortcuts to Plant ID (Winter Online Course)
Founded in 1855 in Philadelphia, the Wagner Free Institute of Science is dedicated to providing free public education in science. Its programs include free courses and lectures, field trips and lessons for children and museum tours for all ages. The evening science courses are the oldest program devoted to free adult education in the United States.  The Institute's Museum houses more than 100,000 natural history specimens, a collection begun by founder William Wagner in the early 19th century and expanded by the renowned scientist Joseph Leidy in the 1880s. Completed in 1865, the Wagner's National Historic Landmark building is essentially unchanged since the late 19th century and includes a Victorian exhibition hall filled with fossils, shells, minerals and mounted animal skeletons and skins displayed in original wood and glass cabinets. The Museum is currently open to visitors Tuesdays - Fridays, 9:30 AM to 4:30 PM and on the first Saturday of every month from Noon to 4 PM. The Wagner also offers courses, lectures and events in the evenings, in person and online. Join us!