Celebrating the Chinese New Year in Newark!
About this Event
The Chinese New Year of the Ox is just around the corner. What does this new year mean, and how do the Chinese traditionally celebrate it? In this lecture, guest speaker Dr. Jianguo Chen from the University of Delaware will discuss the history and culture of the Chinese New Year by covering the following aspects of the Chinese holiday season:
1. What is the Chinese New Year--when does it officially occur?
2. How do Chinese families traditionally celebrate this holiday?
3. What foods are traditionally eaten?
4. What other activities are undertaken to celebrate the holiday?
5. Are there favorite sayings or well-wishes?
6. What is the Lantern Festival like?
7. What is the significance of the Year of the Ox?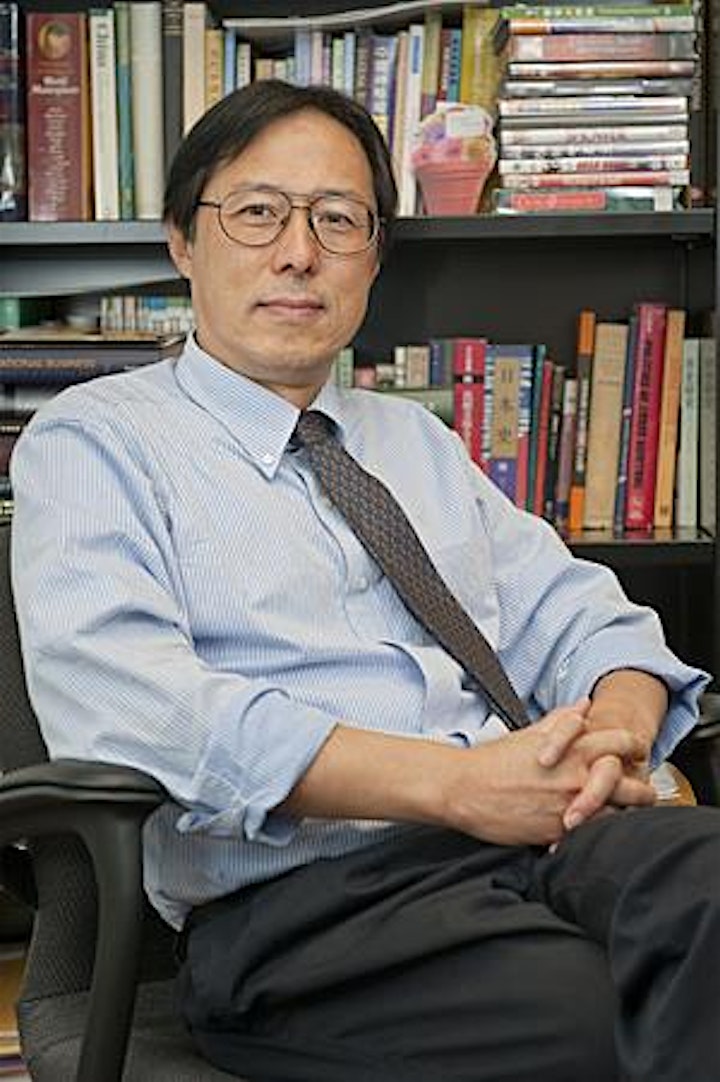 Dr. Jianguo Chen
University of Delaware
Dr. Jianguo Chen is an associate professor at the University of Delaware where he teaches Chinese literature, culture, and film studies. He is the founding director of the Chinese Program and the executive director of the UD NSLIY in China. He was recently appointed, by Governor John Carney of Delaware, to serve on the Board of Directors for Delaware Humanities. Dr. Jianguo Chen received his Ph.D. in Chinese and Comparative Literary Studies from the University of California at Davis. His research interests include Chinese Literary and Cultural Studies, Chinese Film Studies, the 20th century Chinese fiction, Comparative Literature and Critical Theory. He authored, co-authored and co-edited nine books including The Aesthetics of the Beyond: Phantasm, Nostalgia, and Literary Practice in Contemporary China (2009), Teaching and Learning Chinese: Issues and Perspectives (2010), Encyclopedia of Modern China (2009 as the Contributing Editor), Shandong the Magnificent (2015), The Analects of Confucius Revisited (2016), The Famous Sayings of Confucius the Sage (2017), Essential Maxims of Confucian Thought (2017), The Essentials of the Analects of Confucius (2018), and The Essential Confucius: An Illustrated Treatise (to come out in 2019). He has published many chapters in books including Literature as Cultural Memory (2000); Aspects of Diaspora: Studies on North American Chinese Writers (2001); Images of Robin Hood (2008); and Teaching and Learning Chinese: Issues and Perspectives (2010). In addition, Dr. Jianguo Chen also published many peer reviewed journal articles in the leading scholarly journals such as Modern Chinese Literature and Culture, Comparative Literature Studies, American Journal of Chinese Studies, Tamkiang Review, Chinese Culture, and Social Sciences. He also wrote dozens book reviews and reviewed many manuscripts for renowned scholarly presses and journals including the Oxford University Press, the University of Delaware Press, the University of Hawaii Press, Modernism/modernity (Johns Hopkins University), Modern Literature and Culture (the Ohio State University), Studies on Asia (Michigan State University), and so on. Among the many honors and grants he received were the federal NSLIY grants from the US Department of State, a total of $2.5 million US Dollars and university research grants from the University of Delaware, and Michigan State University. In 2012, he received a prestigious fellowship as Salzburg Global Seminar Fellow in Austria. In 2020, he received a fellowship from the Institute for Global Studies at the University of Delaware. He has been interviewed by major news media including NBC, ABC, etc. Additionally, he has given numerous presentations at the international and national conferences, seminars, and symposiums and has been keynote speakers at a number of prestigious forums and lecture series both in the USA and in China (Villanova University, University of Vienna, the University of Delaware, Peking University, Shanghai Jiaotong University, Xiamen University, East China Normal University, Southwest University of Economics and Finance, Suzhou University, Shanghai University of Technology, Yuannan Normal University, Xiamen City University, Xiamen University of Technology, etc.)