Know Yourself! 9-week Online Tele-course

Tuesday, October 14, 2014 at 7:30 PM

-

Tuesday, December 9, 2014 at 9:00 PM (PDT)
Who's Going

Loading your connections...
3 of your friends are going.
Share it to get more people on board!
Share

Sara Haughty
San Francisco, California

Luke Picard
London, United Kingdom

Rick Vespucio
Florence, Italy
Event Details
Participate in-person or via remote telecourse (phone or computer login)!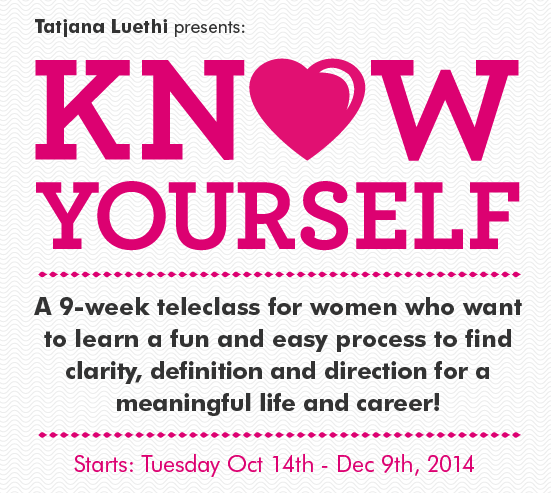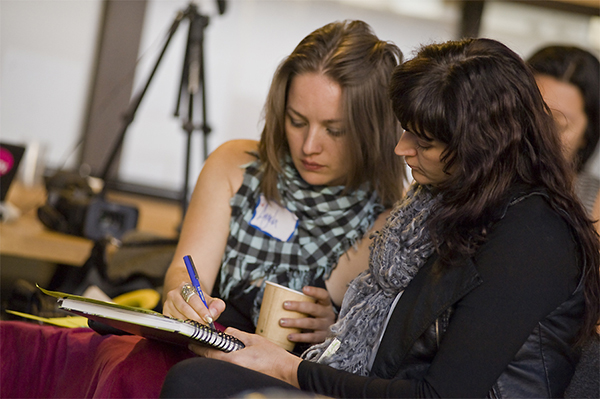 ---
FOR WOMEN WHO WANT TO INTEGRATE PASSION AND PURPOSE INTO THEIR LIVES AND CAREERS!
SELF-MASTERY, SELF-AWARENESS SKILLS and SELF-EMPOWERMENT are not only key to managing & balancing yourself, and generating a life that you love, but also to guiding and inspiring others to infuse a healthy and happy culture at home and / or in your career.
Join a driven and progressive group of women to easily create clarity, definition and direction for a meaningful and passionate life and career!
This course is not about setting more goals, but delving into what actually excites you! What makes you feel fully alive? What are you passionate about? What if you could merge your authentic skills, gifts and talents with passion and purpose? What if you had a roadmap to easily prioritize your time, energy and focus to stay on track with your authentic vision? And how would that affect your sense of self, your sense of meaning and purpose, well, the way you express yourself in your life and career?
Join us today and become part of a community of like-minded women who are taking a stand to merge their personal and professional experience into a meaningful, purpose-driven and prosperous livelihood while making a profound impact and contribution to our community, our culture and society.
In this course I will show you an easy and fun step-by-step framework:
how to reconnect to your sense of self and source power and expression from within

how to leverage the power of personal intention and shared visioning

how to decipher your personal operating system and transform disempowering and outdated beliefs into empowering allies

how to establish new conditions for a healthy, conscious & thriving culture around you

how to generate a community of support for a higher purpose

how to transform conflicts and unhealthy dynamics into a source of inspiration

how to define and align your passion, talents and interests to generate a life and / or career of meaning and purpose

how to empower, inspire and engage others to express their full potential

 
Benefits & Tangible Results:
Increased self-knowledge and self-mastery

Enhanced sense of confidence, happiness and personal fulfillment

Improved interaction, communication and personal leadership skills

Increased sense of clarity, direction, productivity and efficiency

A strategic process to create clarity and definition

A clear guide for your life and / or career decisions

Roadmap for inner and outer skill development

Tangible tools you can begin implementing immediately

A supportive community of like-minded women

Guaranteed fun!
 
This is a small, intimate, yet fun and collaborative course in which you'll be engaging in a step-by-step process and interactive group conversations.
Can't make it live? No worries - each session will be recorded and emailed to you 
---
 WHAT PEOPLE ARE SAYING:
"Tatjana, you did such an amazing job. It takes a lot of focus and concentration to do what you did; To really hear people and be able to synthesize and clarify what they said. You're open, honest, and willing to be vulnerable in front of a group which takes guts. Both you and Jose created a safe, open, environment."
- Ellen Vash, Sales Representative
"Being a part of Tatjana's workshops has been an amazing experience! I was able to create clarity surrounding my inner gifts and talents and achieve a greater sense of purpose. Tatjana has an amazing gift of empowering women to discover their inner truth and potential. Through the Skool Meetup for Evolutionary Women I feel empowered to be part of a movement that is encouraging women to step into their greatness and live out their passions!"
- Veronica Sanchez, General Manager
"This is a great workshop for anyone who wants to remove any of their limiting beliefs. For me, the extra benefit was meeting professional women who have now become clients and collaborators on projects. If you are reading this and feel any curiosity at all about it, I encourage you to attend. You might meet the perfect person or get the insight you've been needing to move you forward on your next steps".
- Gabrielle Raumberger, Creative Director
---
BONUS AUDIOS:


BONUS #1: Runa Bouius
Conscious Leadership Catalyst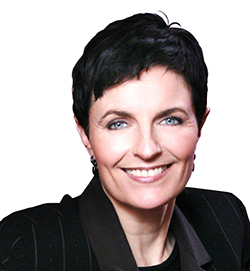 Runa Bouius is the founder of Runa Bouius Consulting. Runa is an entrepreneur, thought leader, conscious leadership catalyst and consultant, speaker, author, and producer. Her work is transforming the business paradigm to the 21st century by building more human organizations. She guides the progressive and extraordinary leaders, their teams, and businesses to meaningful and sustainable success by focusing on purpose, collaboration, and vibrant company culture through "Conscious Leadership in Action".
Dorit Cypis
Award-winning Artist and Innovative Professional Mediator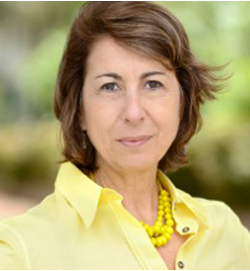 Dorit's work exploring identity and social relations through psychological and political screens has been presented at major museums in the North America and Europe. Through her art practice Dorit came to the study of Conflict Resolution, and in 2007 founded Foreign Exchanges to offer conflict transformation services, offering mediation, training and coaching to build bridges across personal and cultural differences.  
Dorit is a founding member of Mediators Beyond Borders, has served as Chair of the Middle East Initiative and Leader of the MBB Los Angeles Chapter. Dorit founded Kulture Klub Collaborative, connecting professional artists with homeless teens to bridge survival and inspiration. Dorit has taught on the complexity of cultural and personal difference throughout the USA, Canada, Israel, Holland and France, creating innovative cross cultural tools. She earned a Masters of Fine Art, California Institute for the Arts, and Masters of Dispute Resolution, Pepperdine University.
---
DATE & TIME:
Starts Tue, October 14th - December 9th, 2014
Every Tuesday, 7.30pm- 9.00pm
You can participate in-person

You can participate remote via phone or computer login - telecourse-style
---
PHYSICAL LOCATION:
Private Residence in West Los Angeles
Address will be provided upon your registration to workshop

If you are a telecourse participant, dial-in information will be emailed upon your registration 
---
CONNECT WITH TATJANA:
Executive Producer, Facilitator and Co-Moderator of TOGETHER! Conference
Co-Creator and Co-Moderator of MERGE!, MOVE! and FORGE! Women's Conferences
My Blog: Helping women integrate Passion and Purpose into their Career
Skool MeetUp for Women: A monthly gathering for women to support one another in redefining their lives and careers while reshaping our culture and society.
FREE Monthly Newsletter Sign-up  
---
MORE TESTIMONIALS:
 
"Tatjana's Know Yourself workshop is an amazing opportunity for self-exploration, self-awareness, and self-appreciation. Any woman, whether she is exploring personal or professional empowerment, will benefit from this workshop as a course in self-empowerment through self realization. I enjoyed the spiritual approach Tatjana takes in reminding us that this is a process and that every opportunity is an opportunity to evolve. For me, two of the biggest take aways are that I gained clarity what motivates me and developed the ability of distinguishing between my internal versus external motivators and criticisms, and that this is a process and will evolve as I encounter new experiences and people. I appreciate the rules of engagement that Tatjana laid out in week 1 and have been working these into my day to day interactions at work and with friends. The guidelines of engagement themselves have made me more aware of how my actions may be perceived by others, and aware of how I engage with others. I have continued practicing self expression from the mature adult modality - responding rather than reacting, listening, and being less critical and more honest with myself".
- Hilary Maler, Associate Marketing Coordinator, Whole Foods Market Southern Pacific Region,

" Tatjana's course is perfectly designed to introduce you to the power that comes from making time for yourself. It is a meaningful investment that provides the tools you need to start the process of purposefully defining yourself. I learned the role old patterns play in preventing us from expressing our true self. Through constant awareness and recognition - we can break patterns and live life as practice. The most helpful practices were around how to navigate conflict. I now know to be more conscience of what is triggering me to react instead of respond. I will pause to set an intention to deliver a genuine response rather than a damaging reaction."
- Rachel Caraviello, VP, Programs and Services, Affordable Living for the Aging

"Thank you Tatjana for inspiring all of us who attended your 7 week workshop to create a North Star that we can work towards by reflecting on our personal values, gifts, spirituality, and goals".
- Robyn Whitla, Recreational Art Instructor

"My self realization grew each week, I can truly say I learned things about the human mind that Tatjana makes so clear anyone can relate to. Becoming more conscious and taking care of my wounded self are concepts I will live with for the rest of my life. I will make these new conscious / mind altering choices part of my everyday thinking so I can create the life I INTEND. Thank you Tatjana for your knowledge and wisdom, I am excited to continue to grow and learn more from you.
- Debbie Ross, Founder of Travellingtea.org
"One of the most enligthing programs I have lately attended! Not only practical, but charged with pure goodness! Two thumbs up for all the organizers, and participants! A very special opportunity to grow not only yourself but your business network as well. A productive and feel good program by sincere and extremely well versed group of leaders".
- TOGETHER! Conference Attendee , 2014
"Superbly put together, inspiring stories and panelists. A shot of energy, a sense of empowerment to women on the brink of existing ,conscious and productive futures".
- TOGETHER! Conference Attendee , 2014

Excellent mesh of conscious-minded business individuals who came TOGETHER! to effect change.
- TOGETHER! Conference Attendee , 2014


"The MERGE! conference was inspiring, emotionally provocative, and extremely well put together. I love the feeling of being on Oprah or if you are old enough to remember Donohue. It truly felt like a dialogue with successful women in LA that shared from a vulnerable, raw place the truth about their journey to success."
- Erika Schmidt, Hair Stylist

"The FORGE! Women's Leadership Conference was a total phenomenon. I was empowered through the presentation of every component. I was most impacted by the transparent and realism persona exuded by Jose, Tatjana, and the high profile guest speakers. Each executive imparted result-driven pragmatic strategic principles that the attendees could immediately implement into our daily activities as we strive to continually evolve as leaders".
- FORGE! Attendee

"Thank you Tatjana & Jose for The Skool and the MERGE! conference for offering the encouragement and tools to take a leap forward in pursuing my passions. Since MERGE!, I've been able to reconnect with doing what I love, to focus on what to do next, and to go for the big goals that have a great sense of purpose for me. I truly appreciate the guidance and can't say thank you enough"!
- Heather Muñoz, Web Consultant
---
WHAT MY EVENTS ARE LIKE!
My events are very intimate, it's about re-connecting with yourself, and connecting and gathering with other like-minded women to create a safe environment, to create support for one another, to catalyze inspiration, to educate and exchange information in a fast-paced, ever-changing world full of new and complex challenges.
---
I REALLY WANT YOU TO HAVE SUPPORT...
...and participate at this workshop with a friend so you can continue supporting one another with these methods, practices and techniques even after you completed the workshop. To help you with this, I'm offering you:
To bring one complementary guest included in the purchase of your ticket. In other words, you can

 

"

gift one ticket

"

 to another friend you feel would benefit from being there with you.
 

You will also receive 

a step-by-step workbook



I will also offer 

one complementary 1 hr coaching session

 with me
 

In addition you will receive 2 exclusive audio recordings with conscious leadership catalyst and consultant

Runa Bouius

, and award-winning artist and professional conflict mediator

Dorit Cypis

. 
 
Not only do you get 2 for 1 ticket, a complimentary coaching session with me, a step-by-step workbook, and 2 Bonus audios, but also I'm offering you all of this at the "Early Bird" special at $395.
(Regular ticket for 1 person: $675)
>>> This offer expires on Wednesday, Oct. 1st at 11.30pm<<<

Refund Policy:


15 - 30 days prior to event - 50% refund

1 - 15 days prior to event - No refund

Substitutions for other programs are permitted if available



This special will only be valid until October 1st! Get your ticket now!
P.S. MeiMei Fox interviews Tatjana Luethi "How one woman's vision can activate positive change and support for others" : Read here
MeiMei Fox is the published author, co-author, ghostwriter, and freelance editor of hundreds of non-fiction health, wellness, spirituality, and psychology books, articles, and blogs, including New York Times bestsellers Bend, Not Break with Ping Fu and Fortytude with Sarah Brokaw. She has edited books by His Holiness the Dalai Lama and Columbia professor Robert Thurman, and was Expedition Writer for Alexandra Cousteau's 2009 Expedition: Blue Planet.She blogs weekly for the Huffington Post, and her articles have been published in Self, Stanford magazine, MindBodyGreen,Forbes, and numerous other publications.
When & Where

West Los Angeles

Los Angeles, CA 90064


Tuesday, October 14, 2014 at 7:30 PM

-

Tuesday, December 9, 2014 at 9:00 PM (PDT)
Add to my calendar
Organizer
Tatjana Luethi
Tatjana Luethi has merged her personal and professional experience and background as a former Swiss banker, a graphic designer (B.F.A from Art Center College of Design) and her passion for personal growth and development.
As a User Experience Facilitator she provides consulting services to Individuals, Solopreneurs, Entrepreneurs and Small Businesses in a collaborative and fun fashion to help them create clarity & definition around new ideas, projects and brand, define their customer base, and prioritize & define a roadmap to achieve their goals.
As the co-creator, facilitator and co-moderator of the MERGE!, MOVE!, FORGE! and TOGETHER!Women's Conferences Tatjana is an advocate for promoting  women's empowerment, development, leadership and entrepreneurial skill-development. Her platform provides women with the tools and experts to catalyze a life filled with personal meaning & purpose,  freedom & self-actualization, financial independence and sustainability, while making a difference in society through their business.
She is the co-founder and host of the monthly women's network called the TOGETHER! MeetUp For Women with focus of women supporting women in re-defining their lives and careers while reshaping our community and society.
She is the co-creator of the tele seminar "Stepping Into Your Feminine Leadership", "Breaking Through Your Inner Glassceiling" and the "KNOW YOURSELF" Workshop Series. Tatjana is a contractor at the Van Nuys High School coaching Teenage High School girls on confidence building, empowerment, and creating a vision of what's possible for their future.
Blog: Supporting Women in manifesting their Passion
Know Yourself! 9-week Online Tele-course