Description
Join us for an open discussion on your legal rights and strategies when it comes to the workplace. We'll look at ways tech employees have addressed workplace issues and give you a better understanding of legal parameters about work-related concerns. Topics will include addressing gender discrimination, sexual harassment, retaliation, and equal pay; as well as tips on how to help your leadership support you and shift culture.
We encourage you to join us whether you work in tech or other industries. Come prepared with your biggest questions to ask our panelists and leave with innovative resources and a better understanding of your legal rights at work.
Event Agenda:
6:00 - 6:30: Networking

6:30 - 7:30: Panel

7:30 - 7:45: Audience Q&A

7:45 - 8:00: Networking
Panelists: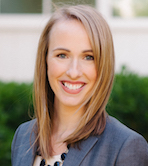 Jessica Riggin is a partner at Rukin Hyland & Riggin LLP, a law firm with offices in San Francisco and Oakland that represents employees in individual and class action litigation, provides employment law advice to employees and executives, and counsels small businesses and startups on employment law matters. Jessica advocates for employees facing a wide range of workplace issues; she litigates complex class actions, pursues individual sexual harassment, whistleblower, and discrimination cases, and advises professionals in pre-litigation matters. Prior to joining the firm, Jessica clerked for the Honorable David O. Carter of the Central District of California, and she is a graduate of Columbia Law School. Jessica is on the Executive Committee of the Litigation Section of the California Lawyers Association and has been named a Rising Star by California Super Lawyers Magazine each year since 2016.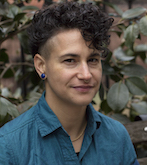 Yana Calou is the Engagement and Training Manager at Coworker.org, where they support the leadership of tech industry employees making positive changes at their jobs. Yana has provided support to workers at Microsoft, Google, Meetup, and several other tech companies. Prior to joining Coworker.org, they directed programming for CLAGS Center for LGBTQ Studies at the City University of New York, served as advisor for the Queer Survival Economies Initiative at the Barnard Center for Research on Women, and directed communications for the Retail Action Project, GLAAD, and the Women's Media Center.
---
Blind is partnering with SFTech4Good! Founded in 2006, SFTech4Good is a monthly meetup with events in San Francisco. They gather to explore how tech and people in tech can use their skills for social impact - and how social good organizations can more effectively use tech. Learn more and join their mailing list here.