Event Information
Location
SpaceCamp
16 West North Avenue
Baltimore, MD 21201
Description
Artists for Truth believes truth-tellers must be protected and defended, particularly those on the front lines of democracy.
Presented by Baltimore Action Legal Team (BALT), this training session will discuss important issues relevant to an individual's right to speak truth through protests and direct actions.
This session will provide an overview of your rights when you are stopped by or interact with the police including: your right to remain silent—not answer questions asked by police officers or government agents; your right to restrict the government from entering and searching your home without a warrant; and your right to speak freely and advocate for social justice.
About the Training Leader:
Charlene Dukes is the Co-Founder of the Baltimore Action Legal Team (BALT), an organization that provides legal support to Baltimore Communities as they exercise their civil liberties protesting against injustices rooted in structural racism and economic inequity. She has been a Public Defender for over 23 years. She has practiced law in the areas of criminal defense, insurance defense, commercial litigation and CINA/TPR law.
About BALT:
BALT seeks to build the capacity of the local Movement for Black Lives by providing four key services to address the justice system: 1) legal observation teams during community protests, 2) jail support services, 3) the bail fund, and 4) human and civil rights training.
Programming for Artists for Truth is made possible by the generous support of The Robert W. Deutsch Foundation, individual donors, and our art community. Special thanks to Strong City Baltimore for serving as fiscal sponsor for Artists for Truth, and to SpaceCamp Gallery for hosting us this summer.
Learn more about Artists for Truth, and see more programs and events at http://artistsfortruth.com/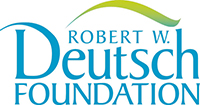 Date and time
Location
SpaceCamp
16 West North Avenue
Baltimore, MD 21201