"Know Your Rights; Safe and Legal Interactions with Law Enforcement " hoste...
Event Information
Location
Newman Ferrara
1250 Broadway
27th Floor
New York, NY 10001
Description
"Know Your Rights; Safe and Legal Interactions with Law Enforcement " hosted by the Cannabis Cultural Association
DATE: 2/28/2017, 6:30-8:30 PM
Please join the Cannabis Cultural Association (CCA) as we host "Know Your Rights; Safe and Legal Interactions with Law Enforcement" We will hear from Lt. Joanne Naughton (Ret.) Law Enforcement Against Prohibition (LEAP), Joseph A. Bondy Criminal Defense Attorney at the Law Offices of Joseph A Bondy, and Lorilei Williams Director of Immigration and LGBTQ/HIV Advocacy at Staten Island Legal Services . In our discussion, we'll cover the do's and dont's when it comes to interacting with law enforcement and cannabis. The knowledge of your constitutional rights is critical when keeping yourself safe and out of the judicial system. The event will end with an audience Q&A. As always, light food and beverage will be served, and we will have giveaways throughout the event.
Speaker Bios
Lt. Joanne Naughton (Ret.), New York Police Department New York, NY
Joanne Naughton was a member of the New York Police Department for over 20 years. She starting as a beat officer and retired a lieutenant in 1987. She worked in the narcotics bureau making undercover street-level buys for three years. Later, as an attorney, she witnessed the drug war from the defendant side, representing indigent defendants for the Legal Aid Society in Manhattan.
Joanne has spent a lifetime as a public servant in criminal justice. While an NYPD officer, she was also involved in developing the first sex crimes unit in the country, a model that was widely replicated. In 1997 she ran for District Attorney of Westchester County, New York; and from 1998 to 2011 she was an Assistant Professor at Mercy College where she taught Criminal Justice. She received her BA and JD. from Fordham University.
Joseph A. Bondy is a criminal defense attorney in private practice in Manhattan.
A native New Yorker, Mr. Bondy is a graduate of the Bronx High School of Science, Columbia University, and Brooklyn Law School. He is admitted to practice law in the State of New York, the United States District Courts for the Southern and Eastern Districts of New York, and the District of Connecticut, the United States Courts of Appeal for the First, Second, Third, and Fourth Circuits, and the Supreme Court of the United States. Mr. Bondy has represented literally hundreds of individuals at all stages of criminal litigation. His dedicated courtroom advocacy and written work have won numerous clients dismissals, acquittals, reduced sentences, and appellate reversals.
Mr.Bondy also runs the website www.federalmarijuanadefense.com, which is designed as a federal marijuana defense resource center for attorneys and those accused of federal marijuana violations.
Mr. Bondy is a life member of the National Association of Criminal Defense Lawyers (NACDL), a Life Member of the National Eagle Scout Association (NESA), and a life member of the legal committee for the National Organization for the Reform of Marijuana Laws (NORML). He is also a member of the Federal Bar Council (FBC), the New York Criminal Bar Association (NYCBA), and the New York State Association of Criminal Defense Lawyers (NYSACDL). Mr. Bondy has lectured on a variety of federal criminal law topics at various bar association and law school programs throughout the country. Mr. Bondy has also taught as an adjunct professor of criminal law and criminal procedure at Mercy College, and has served on the faculties of the National Criminal Defense College (NCDC), and Cardozo Law School's Intensive Trial Advocacy Program (ITAP).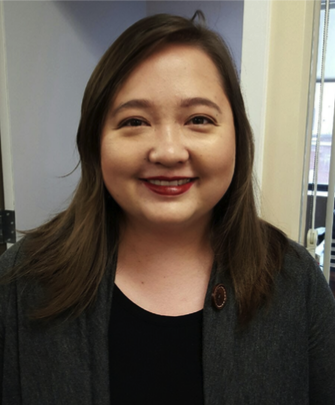 Lorilei A. Williams is the Director of Immigration and LGBTQ/HIV Advocacy at Staten Island Legal Services (SILS).
Currently, in the response of the 2017 Executive Orders issued by President Trump, Ms. Williams is also involved with coordinating efforts to support and educate U.S. Citizens affected by the travel ban. Through immigration advocacy, SILS provides holistic services to Staten Island immigrants and direct representation in a wide-range of immigration matters, including U and T-visas, VAWA self-petitions, family petitions, citizenship, asylum, Special Immigrant Juvenile Status, and removal defense.
SILS' immigration practice has developed particular expertise working with LGBTQ/HIV asylum seekers and complex derivative citizenship cases. SILS' LGBTQ/HIV Advocacy project is a new addition to the organization,
providing much-needed services Staten Island LGBTQ/HIV communities such as medical advocacy, gender marker changes, and name changes. Prior to joining SILS, Ms. Williams worked with detained unaccompanied minors in federal custody and specialized in working with minors with a criminal history, mental health needs, and severe trauma history. Before this, Ms. Williams represented domestic violence survivors as the sole immigration attorney for a domestic violence shelter.
Ms. Williams is admitted to the state bars of New York and Texas. She is a graduate of Washington University in St. Louis School of Law, where she was the recipient of numerous recognitions reflecting her dedication to public service, her skills in oral advocacy, and her academic achievement. She received her bachelor's degree from the University of Maryland.
ABOUT THE CCA
The Cannabis Cultural Association is a nonprofit organization which strives to involve underrepresented communities in the legal cannabis/hemp industry, by providing informational workshops, cultural programs, and community events with an emphasis on issues disproportionately affecting communities of color: access to medical cannabis, adult use legalization, and criminal justice reform.
Date and time
Location
Newman Ferrara
1250 Broadway
27th Floor
New York, NY 10001