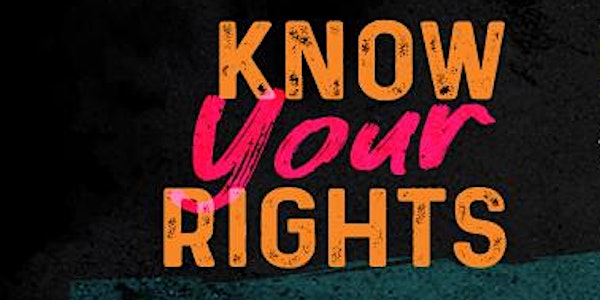 Know Your Rights: Anti-Black Racism in Education Q & A
This session is for Black students and parents to share questions and concerns with legal and education professionals on Anti-Black Racism.
About this event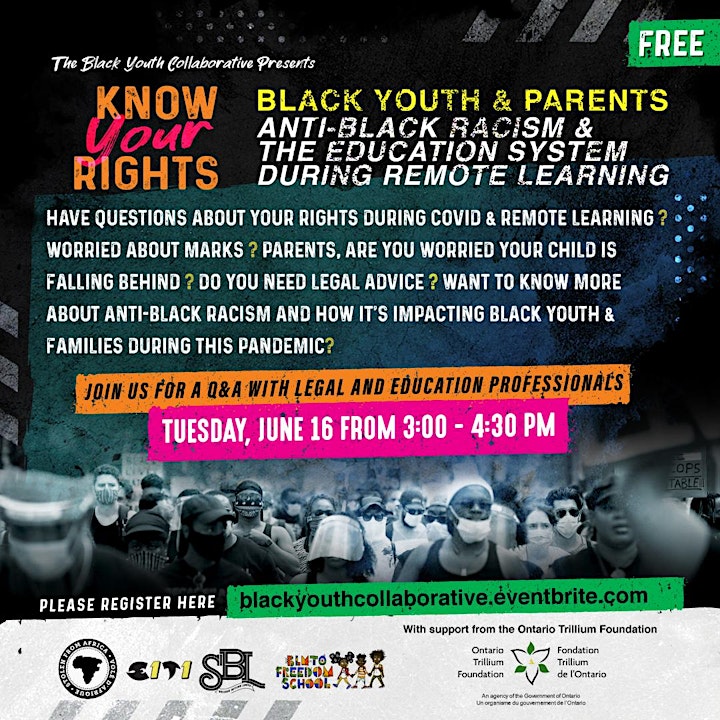 Black students in Toronto and around the world are feeling inspired by anti-Black racism rallies and protests happening globally, but are also feeling triggered by current and past experiences of racism and discrimination that happened in their schools. Sadly, many of those experiences were neither addressed or adequately resolved.
In this virtual session, we will share experiences, seek support and advice and receive information on how to navigate school policies that are supposed to protect us.
Students and parents have also expressed concerns about marks and feeling pressured by schools to complete and submit assignments during remote learning, even when unable to do so (i.e. connectivity or tech access, mental health & wellness).
This will be a space to answer frequently asked questions about student and parent rights, how to request access to marks and student records, communicating with staff and how to appeal unfair grades and suspensions.
Panelists
Nana Yanful, Lawyer, Black Legal Action Centre
Knia Singh, Lawyer, Ma'at Legal Services
Chelsea Takalo, Student Equity Program Advisor, Toronto District School Board
Nauoda Robinson, Co-Founding Director, Freedom School
Mohamed Ahmed, Executive Director, Success Beyond Limits
Tina Khan, Teacher, Each1Teach1
Neil Donaldson, Executive Director, Stolen From Africa
This conversation will be moderated by Black youth from the Black Youth Collaborative. The Black Youth Collaborative is a collective of 20 Black high school students and 43 Black & ally organizations from across the Greater Toronto Area that are working together to strengthen the education system for Black students experiencing racism and discrimination.