"Know Your Numbers" WISE Women's Business Center Breakfast Panel Series
Description
WISE Women's Business Center Breakfast Panel Series
"Know Your Numbers"
Current Trends for women-owned businesses
Top Challenges and how to overcome them
Financial Wellness, Confidence and how that impacts your business
Sponsored by Key Private Bank

Hosted by Digital Hyve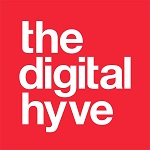 Please join the WISE Women's Business Center sponsored by Key Private Bank and hosted by Digital Hyve for an interactive discussion with these exciting women who just happen to "love their numbers!" As a result of their belief in their financial futures, they are intentionally creating the lives they want and the impacts they desire for their businesses. Each of these women has made major decisions to create wealth and success.
Our panel will be led by Lorraine McGee, Key Private Bank.


The panelists are the following:


1. Chris Belna, Ala Carte Business Services, Owner
2. Kathie Morris, The Changing Room, Owner
3. Jenn Owens, The Sweet Praxis, Owner
4. Briana Wright, Attorney at Hancock Estabrook, LLP
Immediately following the discussion, Digital Hyve will be open for a complementary tour of their metro-style offices in the same building.
The event is taking place at One Clinton Place, Conference Center, 100 Clinton Place, Syracuse, NY 13202 (right on Clinton Square) at 7:30am – 9:00am on Wednesday, June 5th.
Cost of the event is $10.00 (additional $2.24 fee to Eventbrite). Total $12.24
Parking for the first 15 guests is sponsored by Key Private Bank at the One Clinton Place parking lot.
This event can accommodate 50 guests only!
Breakfast will be served.
Ticket sales close on May 31, 2019 at 12:00 PM