Description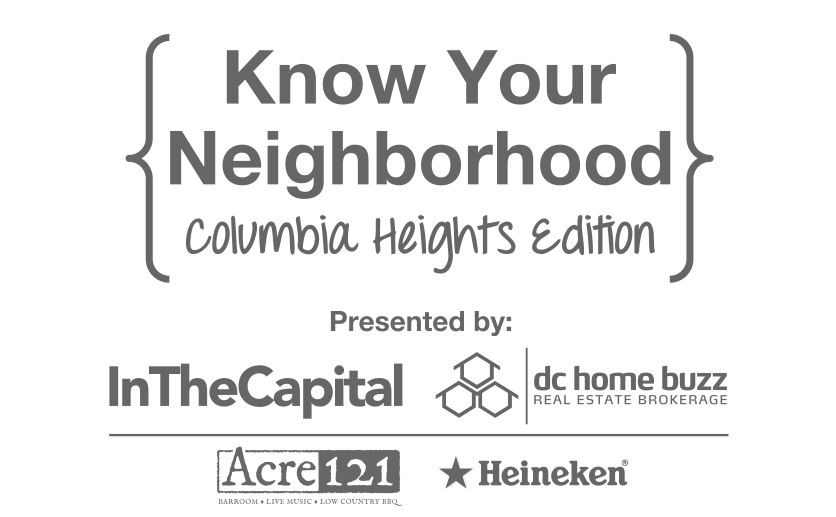 Join InTheCapital for the Know Your Neighborhood Happy Hour: Columbia Heights Edition. It will be a night to celebrate all of your favorite things about the Columbia Heights neighborhood. Buy your ticket to score your very own Know Your Neighborhood liter-stein and complimentary appetizers. With these special edition steins, you'll get $6 liter-drafts of Heineken from 6-9pm.
At the Happy Hour, you can meet the InTheCapital writers behind the Neighborhood Guide, Anthony Sodd and Sophie Pyle. Want to learn more about the best businesses and places to explore in Columbia Heights? Read the full Columbia Heights Neighborhood Guide here. You can also check out other Neighborhood Guides for Dupont Circle.
Thank you to our Presenting Sponsor, DC Home Buzz as well as our Beverage Partners, Acre 121 and Heineken.