Description
*REGISTRATION IS REQUIRED*
Join HAULYP and community partners as we host Know Your Money: Houston Money Week 2018 at the Federal Reserve Bank of Dallas - Houston Branch. This workshop will feature wealth building professionals that will discuss the CFP financial pyramid for success. We will start with the foundation of budgeting, creating a savings plan, debt retirement, and risk management. Next, we'll dive into wealth accumulation like investment portfolios, retirement planning, preservation of capital with estate planning, wealth transfer, and charitable giving. The deadline to sign up is April 17th. Don't miss out on this amazing experience!!!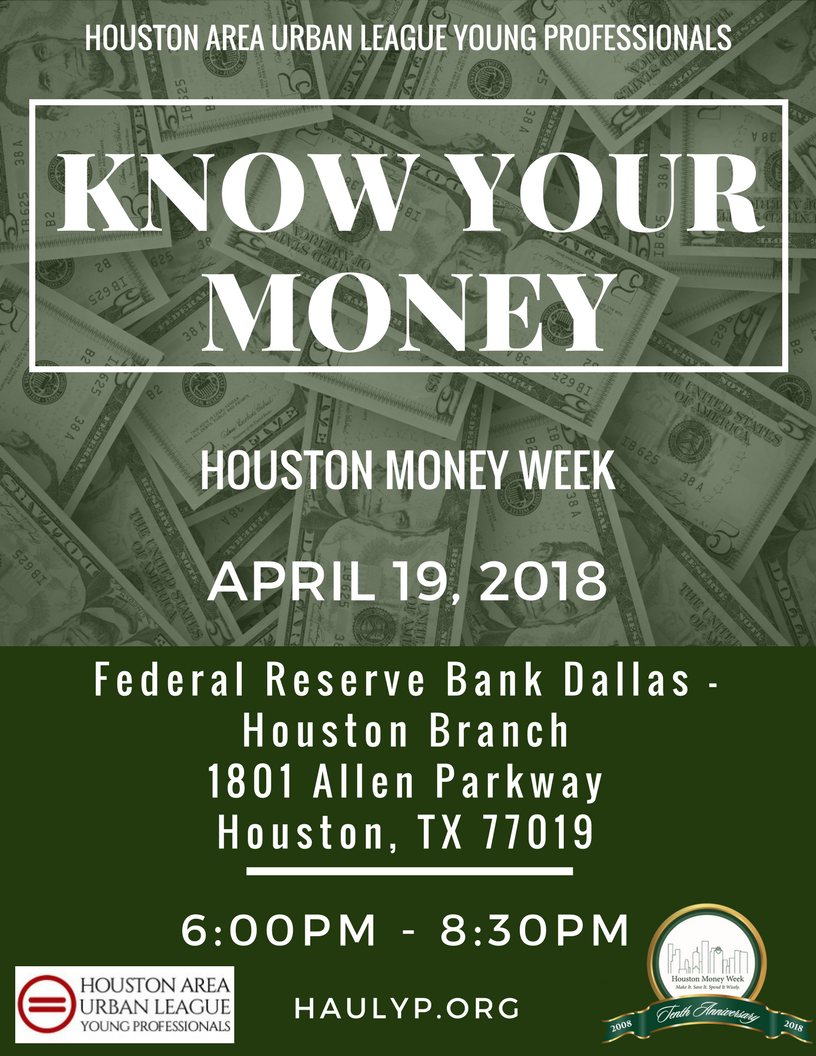 #Please Note: Due to this event being held in a Federal Building, all attendees will need a valid driver's license or identification to pass through the security checkpoint. Additionally, because everyone must go through security, you are advised to arrive before 6:00 pm.
#HAULYP #KnowYourMoney #MoneyMatters #LiveYourBestLife #NewToOldMoney #HoustonMoneyWeek"