Description
Panel discussion about the rights of pregnant employees and patients.
Join legal and reproductive health experts to learn about the employment rights of pregnant folks and their decision-making rights regarding their health care and birth plan.

You must RSVP and present an ID for entry.
6:00 PM Refreshments | 6:30-7:30 PM Program

Panelists include:

Chanel Porchia-Albert, CD, CPD, CLC, CHHC, Founder and Executive Director of Ancient Song Doula Services
Allegra Fishel, JD, Founder and Executive Director, Gender Equality Law Center

Indra Lusero, JD, Staff Attorney at National Advocates for Pregnant Women
Co-sponsored by the NYU Law Reproductive Justice Clinic

FAQs
Are there ID requirements to enter the event?
Guests will be asked to present personal ID to access the NYU building.
How can I contact the organizer with any questions?
Please reach out to NAPW's organizer, Kendall Bentsen, with any and all questions at kdb@advocatesforpregnantwomen.org
Do I have to bring my printed ticket to the event?
No, just your personal ID.
Is it ok if the name on my ticket or registration doesn't match the person who attends?
No, the name you RSVP with much match the ID of the person attending the event.
Bios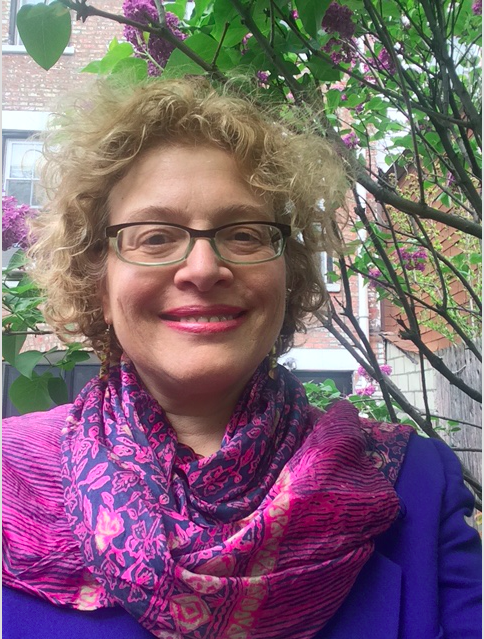 Allegra Fishel, JD
Allegra L. Fishel is the Founder and Executive Director of the Gender Equality Law Center. She oversees all aspects of the organization's legal, advocacy, fundraising, development and organizational strategy in alignment with GELC's mission to advance laws and policies to combat gender-based discrimination and stereotyping. Her goal in forming GELC was to combine a unique blend of litigation, legislative reform, public policy initiatives, legal training and public education to push for social and legal change. In this regard, she regularly requests and incorporates training, policy revisions and procedural changes as part of any settlement before or as a result of litigation.
Allegra has been a civil rights lawyer for over 25 years and has focused on advocating for the rights of women and the LGBTQ community. Before founding GELC, Allegra was Of Counsel at Outten & Golden LLP and was founding partner at Beranbaum, Menken, Ben-Asher & Fishel. Allegra was part of the first generation of civil rights lawyers to rely upon the vast cultural shift and ensuing legal protections concerning sexual harassment that stemmed from the Anita Hill/Clarence Thomas hearings in 1991. She has litigated numerous gender-discrimination cases in federal and state court and in a variety of other administrative bodies. After working her first job with Rhode Island Legal Services, Allegra has continued her commitment to ensuring that legal representation is available to low and modest income individuals – regardless of the size or value of their cases. She co-directed Outten & Golden's Family@Work clinic which provided free legal services to low wage earners who experienced caregiver and pregnancy discrimination in the workplace.
Allegra continues to join coalitions and taskforces that seek to address gender inequality in New York City. She is a frequent lecturer on gender-based discrimination to the private bar, the public and to advocates at a variety of nonprofits. She received a J.D. from Boston University School of Law and a B.A. from the University of Pennsylvania.
---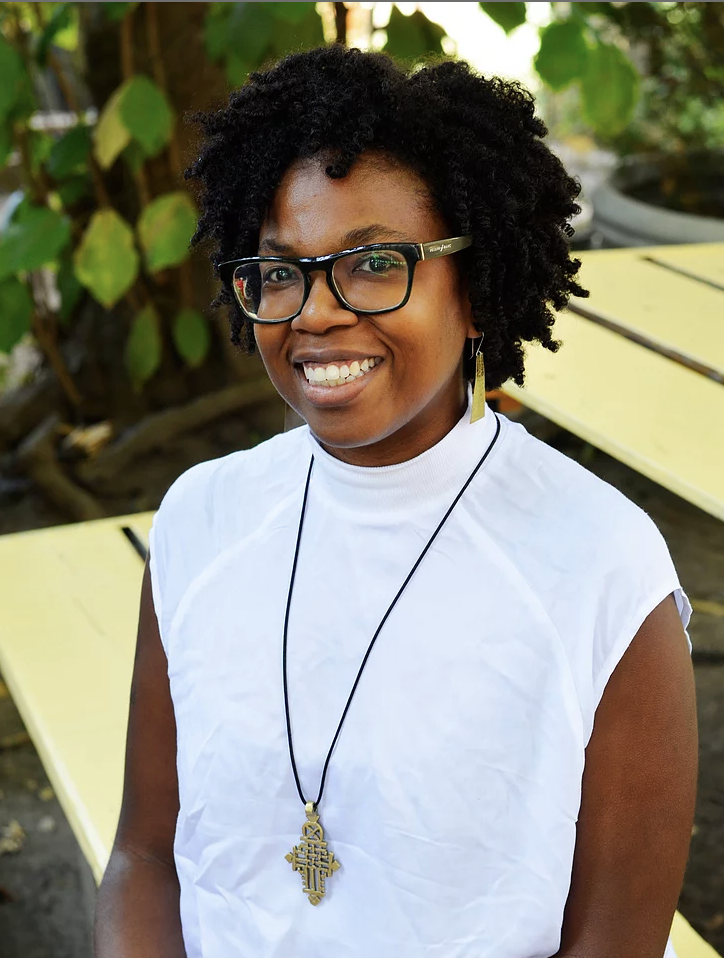 Chanel Portia-Albert, CD, CPD, CLC, CHHC
Chanel has been working within infant and maternal health since 2008 when she founded Ancient Song Doula Services a doula organization focused on bringing full spectrum doula services and classes to those whom are often overlooked within marginalized communities and communities of color in an effort to address the disproportionately high infant and maternal mortality rate among African-American women in NYC. She is a co-owner of Ancient Light Studio in Brooklyn, NY.
Chanel's work in reproductive health has taken her across the world to Uganda where she worked as a maternal health strategist and board member of Village Birth International assisting mothers in rural areas, working on advisory boards with Ariadne Labs at Harvard School of Public Health, Columbia University Medical School, and various others. Currently, she serves as consultant on birth justice and provider engagement with the NY City Department of Health and Mental Hygiene and on various independent projects with Ancient Song.
Chanel has attended over 100 + births in various settings such as home birth, hospital, and birthing center in the U.S. and abroad and is a Certified Lactation Counselor, Certified Full Spectrum Doula, Certified AAP/NRP (neonatal resuscitation), Midwifery Assistant, Full Spectrum Doula Trainer, Reproductive Justice & Health Advocate, and speaker on Birth Justice & Health Equity.
Her philosophy in short is that everyone deserves to have equitable healthcare that addresses their own particular needs in whatever they may be at that particular moment. We have a basic human right to bodily autonomy within our reproductive health choices because our choices matter.
---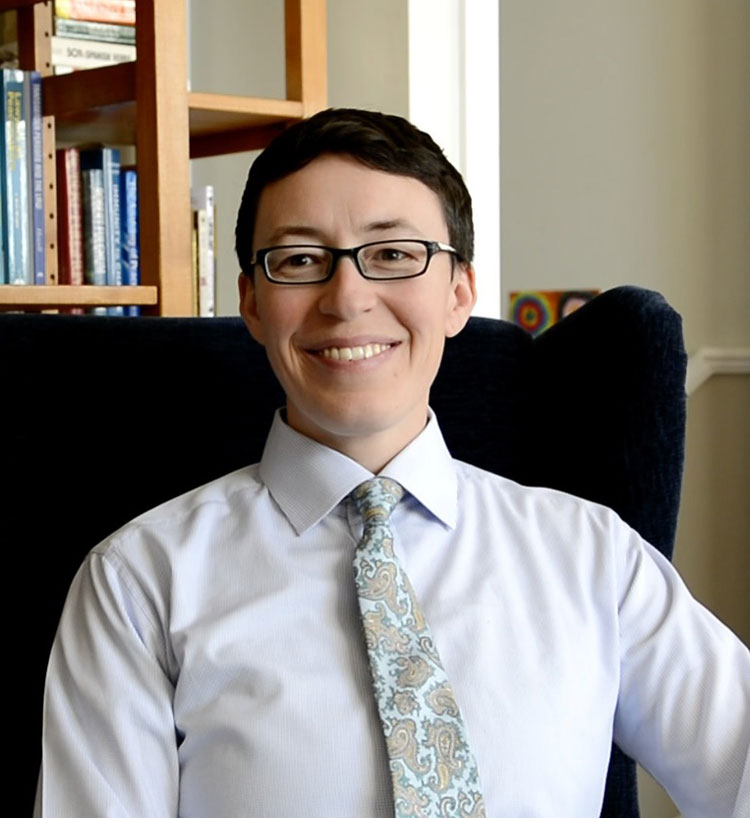 Indra Lusero, JD
Indra Lusero is a Staff Attorney with National Advocates for Pregnant Women and a reproductive justice entrepreneur who founded Elephant Circle, a Birth Justice capacity-building organization, and the Birth Rights Bar Association, a membership association for lawyers working on issues related to childbirth. These endeavors reflect Indra's belief in people, their collective power, and their capacity for resourcefulness, creativity, and problem-solving. Indra started working on policy issues in 2005 after a previous career in arts and education and racial justice has been a through line in that work for almost 20 years.
As a Queer, Genderqueer, Latinx parent rooted in the Rocky Mountain West Indra is attuned to the importance of people on the margins and their role in leading us to dismantle oppressive systems and build a more equitable world. Indra practices a multidisciplinary approach including legal advocacy, community-based lobbying, rulemaking, community organizing and education. Indra helped pass legislation in Colorado to eliminate the shackling of incarcerated women during pregnancy and birth, to improve midwifery and birth center regulation, and to create more humane policies for families impacted by substance use. Indra's publications include the law review articles, "Challenging Hospital VBAC Bans Through Tort Liability" and "Making the Midwife Impossible: How the Structure of Maternity Care Harms the Practice of Home Birth Midwifery."
Indra regularly speaks about birth justice, informed consent, and policy approaches to substance use and pregnancy. Indra received a J.D. from the University of Denver, an M.A. from the University of Colorado, and a B.A. from the University of Puget Sound.