Know the Secret to What Employers Look For...it starts with the Resume

Saturday, March 16, 2013 from 11:00 AM to 3:00 PM (PDT)
Who's Going

Loading your connections...
3 of your friends are going.
Share it to get more people on board!
Share

Sara Haughty
San Francisco, California

Luke Picard
London, United Kingdom

Rick Vespucio
Florence, Italy
Event Details
All job seekers who complete this four hour workshop will enter as "Rookies and walk out as Professionals."  Following this workshop, you become the sought after generating interests in your resume, creating interviews and producing job offers. - Elaine Chandler, Director of Operations at YellowBox Shoes.  

What does the workshop include?
Creating a Brand

Your self-impression = How people perceive you

Branding yourself keeps you current in your chosen field, opens doors for you, and creates a lasting impression on employers. By developing your own brand, you'll have control over people's initial perception. If you don't brand yourself, someone else will, and the outcome might not be in your favor.

 

How to Market yourself

 

Resume Writing

This session will teach you how to write well-presented results-driven resume so that it highlights your achievements and gives the recruiter a clear indication of why you should be considered for their company. Like a good marketer, you need to see your product from your customer's point of view. Your résumé needs to focus on results, not characteristics. A results-résumé helps employers reduce the risks that are associated with hiring because they see what you have accomplished as well as your attitudes toward work.

 

How to sell the best product you will ever have.

 

Interview Skills

 

 

This is an intensive session which prepares you for future interviews with recruiters. The main objective is to provide you with an in-depth understanding of the selection process and help you to improve your skills as interviewees.




Closing the Deal

 

Salary/Benefits

Negotiation Strategy

Know Your Worth. Make a mistake and you can leave more than money on the table. No employer wants to be bullied into paying extra, but on the same token, potential employees don't want to undercut themselves when it comes to accepting a salary offer While it's easy to offend somebody during the negotiation process, you will learn ways to do it effectively and successfully, without upsetting either side.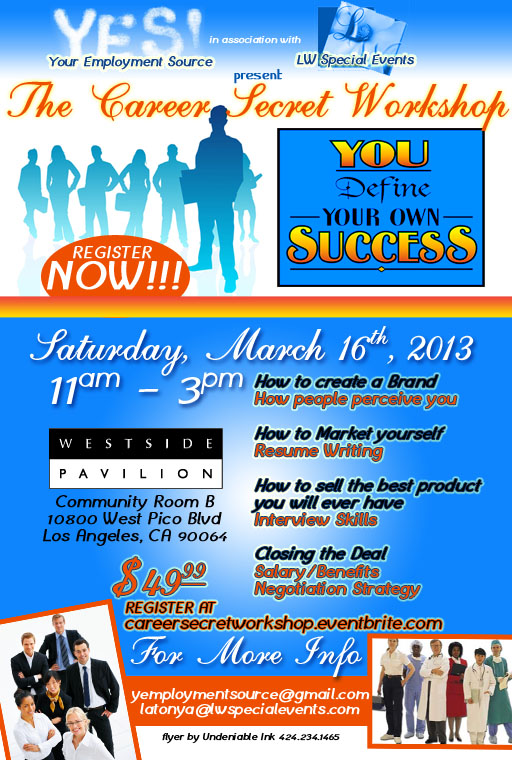 What does this workshop do that I cannot do on my own?
The average job seeker follows only two basic steps when starting the search for employment: Update the resume and send it out to employers. In today's job market, this is a formula for prolonged joblessness. When you realize that very little will happen with your career unless or until you connect with employers in-person, you realize that sending resumes and not getting responses is only prolonging the process. This workshop fully prepares you to meet with employers hiring for skills you possess.
How is this different than what I already do myself when writing a resume or preparing for an interview?
You can do whatever you put your mind into, but why would you when time and success are of essence. Every jobless month is costing you thousands in unearned wages. An applicant with annual salary expectations of $50,000 loses approximately $4,000 every jobless month.
How much is waiting costing you? Most job seekers are highly skilled in their area of expertise. An accountant knows accounting as a salesperson knows how to sell. Yet, knowing how to expedite the job finding process is a skill job seekers are not expected to have mastered.

We are experts at our field of expertise. Job seekers regard us as the best at what we do. In today's job market having the right guidance can quickly change your outlook.
  How do I know if the information in this workshop works?
  Information today is readily available and the variety is abundant. Most of us are now forced    to ask: "How do I know if the information is useful? I have tried everything else. How do I know if it works?" You may have invested so much time already using methods that promised success and yet found yourself still looking. So how do you know if information at this workshop works? No description on the planet will answer this question. You will only realize the power of this workshop after attending.
  What do I learn at the workshop that I already do not know?
You hire a legal specialist or an attorney when in need of legal assistance. You do not make the mistake of representing yourself in court. You don't perform surgeries on yourself either, you see a specialist, a surgeon. And when your car breaks down, you hire a mechanic. It may take mechanic moments to identify a solution that may take the average person months to figure out. Today working with a specialist when your career depends on it is crucial. Trying to self-organize, create, implement and market yourself is no longer the most efficient and cost effective way to connect with employers.

The idea that: "I can do this myself" (because the last time you did it yourself, you were successful at securing employment), keeps more people unemployed than any other. A year later the same applicant is wondering: "what changed?". This workshop will give you the knowledge you need to quickly secure and settle in your new career.
How does this workshop help me?
Several times over the past ten years, the job market has evolved. You have probably noticed that strategies that worked in the past are no longer connecting you with employers, especially if you are in a field that is short on jobs and packed with qualified job seekers. Today, where to find the jobs is important. But equally as important is how to promote your work experience when you connect with those employers.
Elaine Chandler, Workshop Facilitator and Director of Operations at YellowBox Shoes, based in Chino, CA.  Prior to joining Yellow Box Shoes, Elaine worked for Nike Inc. for 10 years as its Operations Manager.   Elaine has over 23 years' experience securing talent sourcing channels for Nike, Inc., American Express, and HSBC organizations through the use of networking, job fairs and other industry events with special emphasis on identifying diverse and inclusive individuals. Elaine has been responsible for leading her management team on the Human Resource process, (FMLA, Hiring, Termination, Performance Coaching and State Labor Laws). Elaine leads organizational development and management revitalization teams, providing superior leadership during critical transition phases, including hiring professional and technical staff, implementing budget reductions, writing business plans, and installing effective management information systems.  Elaine holds a Bachelor of Science degree in Administration of Justice and Business.  She is a certified Cadence Project Manager and she holds a Green Belt in the Six Sigma business method Strategy.  Elaine is also an active member of the American Women's Business Association.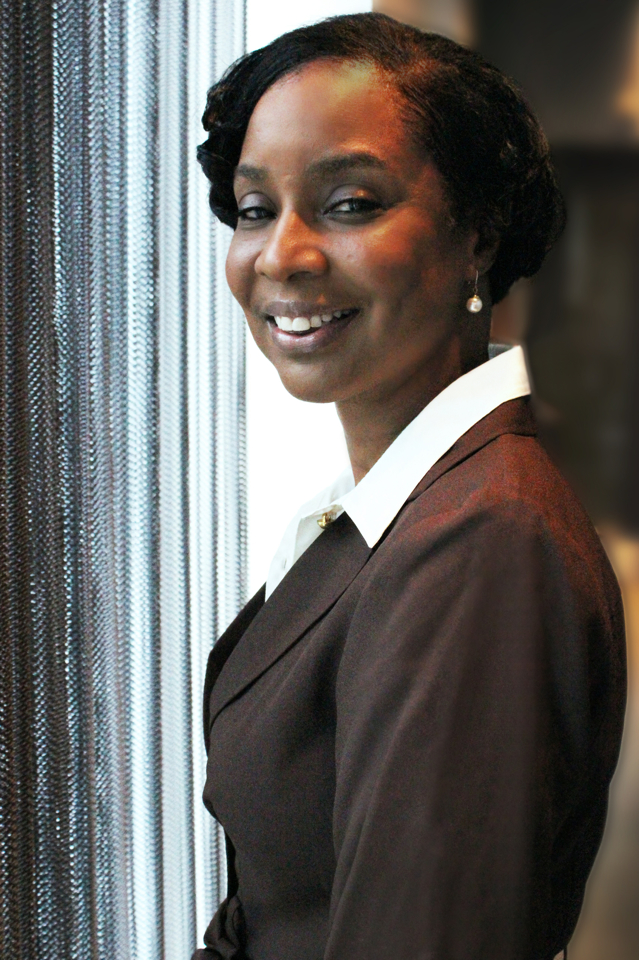 Elaine Chandler, Director of Operations YellowBox Shoes
 Lisa Chandler - Workshop facilitator and Human Resources Business Partner for one of the US largest retailers of fashion eyewear, with responsibility for Associate Relations for various states throughout the U.S. Lisa's 30 plus years in the field of Human Resources encompasses working for a wide array of industries which includes Fortune 500 organizations such as Denny's Corporation, Wachovia Securities and Sears. In her prior role as Director of Human Resources, Lisa held responsibilities for the 10,000 employees throughout the Western United States territory and she managed a team of HR Managers, Specialists and Recruiters in meeting the Strategic challenges of Associates Relations, Talent Management, Benefits and Compensation, and Wage and Hour Compliance (specializing in California Employment Law). Lisa has also lead training initiatives on topics such as: The Art of Networking, Change Management, Coaching and Legal Compliance.
Lisa holds a Bachelors of Arts in Sociology from Loyola Marymount University, and is currently pursuing her Masters in Counseling. Lisa has secured numerous certifications in employment relations and is a Certified Diversity Trainer. Lisa received numerous awards in recognition of leading high Performance teams and superior results. She is also active in the community and has organized several Leadership Development and Communications Clinics. Lisa currently resides in Southern California where she is co-authoring a book and is an active member of SHRM Society of Human Resources.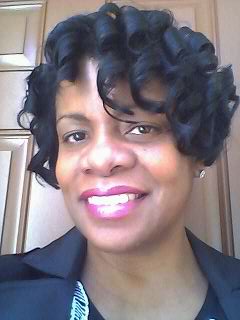 Lisa Chandler, Workshop Facilitator/Human Resources Partner

When & Where

Westside Pavilion, Community Room B
10800 West Pico Boulevard
Los Angeles, CA 90064


Saturday, March 16, 2013 from 11:00 AM to 3:00 PM (PDT)
Add to my calendar
Organizer
Your Employment Source in association with LW Management LLC
(Y.E.S) "Your Employment Source, was created to help you achieve your fullest potential as you search for ways to maximize your current skills. Y.E.S will provide you with tips and suggestions to help you effective manage your career
Know the Secret to What Employers Look For...it starts with the Resume