Description
April 7th, Sunday 8 Hour Training Level I Knife Instructor Certification Course

Instructor Specific Training, No Weapons Experience Necessary. Course strictly geared for Martial Arts Instructors.

We Only have 12 Spots Available. Registration Opens Mar 25th @ 7 am & Ends Mar 31st @10 pm Sunday.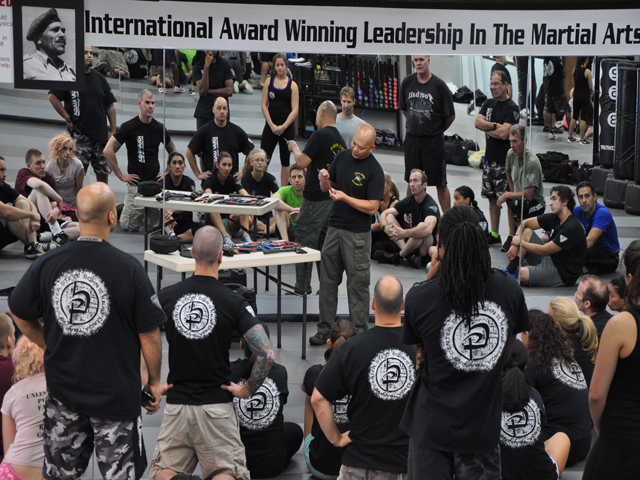 The Instructor Intensive Knife Certification Course is designed to give the instructors the fundamental curriclum, concepts and basic skills to add a Knife-Fighting Weapon Curriculum in their class.


The best way to defend against a knife attack is first to learn how to use one. The more you know how to use a knife, the greater the chance of you successfully defending against one.
This basic Knife training course will introduce the instructors how to teach to defend against different knife attacks & learn to use a knife as a defensive tool. Knives has been used since the dawn of time for self-protection, early man realized that an edge tool is a great equalizer in self- defense situation. A knife like any other tool could be used as a utility implement & when the need arises a very effective life saving tool. It doesn't take much strength to use, perfect for people who are not very strong physically. Whether it is a folding knife, kitchen knife or any other bladed instrument all the principles apply to whatever which one you might need to use to defend yourself.


If you are one of the many martial arts instructors who would like to add a effective & practical weapons curriculum to add in your class this training course is specifically designed for you.

In the right hands a knife is a very effective self-defense tool, in the hands of a criminal, it is a very dangerous weapon. Unfortunately knives are used by criminal elements to intimidate, rob and sometimes kill because of the ease of obtaining them. You are most likely to be attacked by a knife than any other weapon, learning to defend against a knife will raise your chance of survival if you ever get attacked by a knife wielding attacker. Learn the skills you need to teach your students to protect themselves & their love ones.

You will learn edge weapons skills in hours not months or years, we accomplish this by teaching you core principles, basic fundamental techniques & drilling you on practical applications of these techniques.

This is the traditional version of the edge weapon course we teach to Law Enforcements & Military. This is the only knife certification course of it's kind in NYC, 40 Hour course that will elevate your skills in a short period of time.


Guaranteed……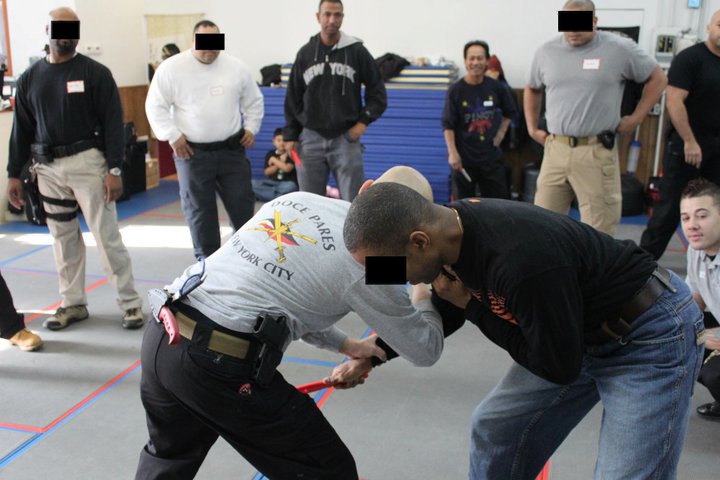 Training Course Overview


• Legality of owning & using a knife for self-defense
• Combat Mindset
• Choosing the right folding knife & straight blades for self-defense
• Different Grips & Stances
• Different carry methods
• Proper drawing methods
• Non-Lethal & Lethal Target Areas
• The proper way to block & parry a knife attack
• How to disarm a knife wielding attacker instantly & safely
• Defense against armed and unarmed attacks
• Drawing your blade from a disadvantage positions
• Various tactical knife training drills
• Self-defense applications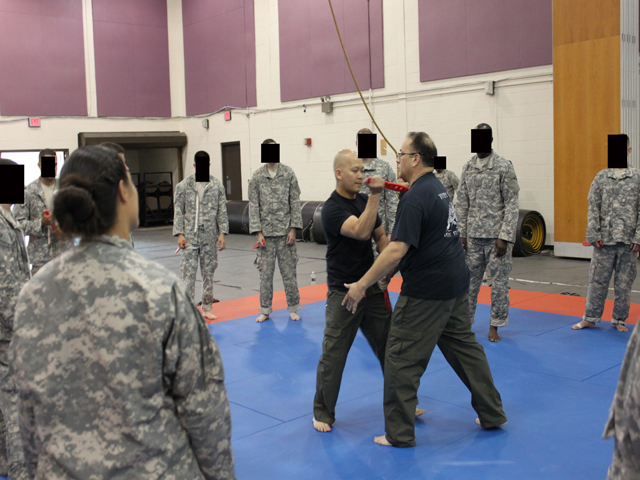 Instructor Bio: Sonny Mayo
Lead Instructor Sonny Mayo, was born and raised in the Philippines & has close to 40 years of Weapons training specializing in Edge Weapons.
He is been very fortunate to study from the top Weapons Masters from the Philippines & here in the United States.
He is the Founder & Lead Instructor of Trigon Tactics, the Premier Law Enforcement & Military Armed Combatives Training School in New York City. Since 2010 Defensive Tactics instructors & Combatives Instructor have been training with us regularly to learn the latest in Weapons Force on Force Drills & Tactics.
Sonny Mayo is sought by different law enforcement agency & personnel to teach close quarter combat tactics in the use of edge, impact weapons & close quarter pistol. He is also the featured lead instructor in the 2010 & 2011 LAW ENFORCEMENT Expo in the Jacob Center in Manhattan, NY & Pittsburgh PA. Also a regular guest Combatives instructor at Camp Smith in Upstate NY to the 1/106 Military Police Battalion. To date Sonny has taught Defensive Instructors form city, state & federal agencies here in NYC. He comes highly recommended & endorsed from the instructors of most of the Law Enforcement trainers in New York City.
UPON COMPLETION OF THIS 40 Hour TRAINING PROGRAM, ATTENDEES WILL RECEIVE LEVEL I EDGE WEAPON CERTIFICATION.
Course Dates: Mar 3rd Sunday 8 pm - 4 pm


Cost: $50 upon registration balance of $100 only in cash is due on the day of class.
Class size is Limited We will not "hold" slots in the course. All participants must complete a registration form and pay prior to being included on the training roster. Don't Delay & Sign-Up now we only have 12 slots available!!
Deposit for missed training is non-refundable instead will be credited towards a future course.
We want to make sure that you will be completely satisfied with This Training course that we are offering you a 100% Satisfaction Guarantee or Your Money Back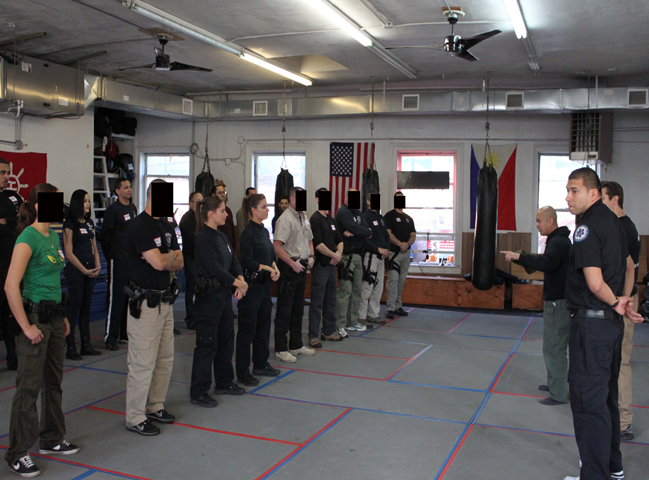 Equipment List: All training gear & equipment will be provided by us, Training attire is comfortable shirt, Jeans or BDU/Cargo Pants.
NEED More Info: Info@AlphaDocePares.com 718.850.5501
Testimonials:
"The training today just shows how perishable our past training is. Training like this builds on our foundation and is important in our field. Sonny's instruction is what assist us in our day to day operation. Sonny is a great instructor even though i have trained with him and his instructors for a few hours today. Many lessons learned today and makes me want more training… for me and to share with the men and women in my squad. Thank you Sonny."


-Name Available Upon Request-
US Marshal, Lead Tactics Trainer


"My experience with Sonny Mayo and his staff has been nothing but extraordinary. Sonny has welcomed the officers of my agency with open arms and have given us training that is practical out or in the street. His training was very real-world. Thanks Sensei Sonny and your staff for all your help."


-Name Available Upon Request-
ICE Fugitive Recovery, Team Leader


"The training was not only excellent but very practical. The techniques learned today were easy to use and not overwhelming to remember."


-Name Available Upon Request-
ICE Fugitive Recovery, Lead Tactics Trainer




"Very good, realistic training. Focus on weapons access was very practical."


-Name Available Upon Request-
NYPD, Defensive Tactics Trainer


"Sonny and his staff were very professional and well versed in their training all of them displayed extensive knowledge of the training. Every law enforcement officer should take this course."
-Name Available Upon Request-
NYC Corrections, Firearms Instructor




"A big Thank You to all at Trigon Tactics, I was one of your students in your Edged Weapon Defense Course and I cant thank you and your staff enough for the support you lend to helping emergency service workers stay safe. Your patience, breakdown of skills, and real-time sparring was impressive and definitely worth many visits..."


-Name Available Upon Request-
NYPD, Firearms Instructor


Just wanted to say that I took the Trigon Tactics Basic Grappling and Edge Weapon Course and it is a must for all Law Enforcement especially the edge Weapon course.
It was very realistic and intense !!!!!!! As a Warrant Officer in NYC I really enjoy the course and look forward to future training.
Sonny Mayo is a great trainer!!!!!!!!!
-Name Available Upon Request-
NYC Warrant Officer




Sensei Mayo and the Trigon Tactics is a treasure-trove of defensive tactics knowledge located right in Queens, NY. As a Police Officer i can tell you that the CQB firearms training and edged weapons defense taught at this academy is absolutely necessary for anyone in the field of Law Enforcement. Sensei Mayo is a true professional and Patriot. Thank you and your staff for all you do for the Law Enforcement community!




-Name Available Upon Request-
Capt. NYPD Warrant Squad