Description
Every now and then, an event comes along with the collective power to disrupt a corrupt and broken system…will you be there to help us transform American healthcare?
Ask yourself:
Am I tired of overpaying for health insurance I barely use?

Do I believe integrative medicine is the answer to our nation's health crisis?

Am I ready for a KNEW model of healthcare? One that rewards my lifestyle choices, while making integrative medicine accessible and affordable?
If you answered yes to any of these questions, then we invite you to join us---along with thousands of other change-makers, visionaries and integrative health luminaries---as we stand united to shake up the system on the KNEW Vision Tour.
What is it?
This countrywide tour is a grassroots effort to massively raise awareness about integrative and functional medicine as the solution to our nation's health crisis.
The tour will be part rock-concert, part community rally and part integrative health symposium, featuring your area's top doctors, experts and activists on stage covering a variety of exciting health creation topics.
We want to make enough noise, gain enough exposure and generate a big enough impact to get noticed as a major player in the healthcare debate.
What will I gain from attending?
Participants all receive entry to the live event in their hometown, a copy of the eGuide: "10 Ways to Save Money on Healthcare," an opportunity to share their heroic and horrific healthcare stories, networking opportunities and a chance to mingle with the speakers.
You will also hear inspiring stories of health transformation, and be among the first to get the scoop on a brand new affordable alternative to health insurance: KNEW Health Cooperative.
This co-op is the country's first affordable, non-faith based health cost sharing program that incentivizes wellness care and community building―all built on transparent blockchain technology.
Who is the KNEW
Vision Tour
for?
Calling all integrative health advocates, skeptics, champions of change, agitators, tire-kickers, educators, CEOs, human resource directors and activists!
This includes: integrative, holistic functional medicine doctors and practitioners, yogis, health nuts of all ages, fitness professionals, biohackers, natural foodies, acupuncturists, chiropractors, health bloggers, authors, nutritionists, hospital workers, naturopaths, health coaches, clinic managers, nurses, stay-at-home moms and dads, crossfitters, gym nuts, organic farmers, business owners…and anyone who believes in or wants to learn more about the power of integrative medicine.
If you're ready to emerge from the fringes of "alternative" medicine, and stand with us as a united, passionate, evidence-based movement to change the face of healthcare (and the world!), then join us on this historic tour.
Once you have purchased your tickets, you will receive an order confirmation email from Eventbrite, our ticketing partner. Your e-ticket(s) will be attached to your order confirmation email. Important: if you do not see your order confirmation in your inbox, make sure to check your junk/spam folder. If you are still unable to find them, contact the Eventbrite help center here.
Agenda
5:00 - 6:00 pm: VIP Reception (Dry Farm Wine + hors d'oeuvres)
6:00 - 7:00pm: Doors Open, (Networking, share your story, book signing, sponsor swag and much more)
7:00 - 8:30 pm: Featured Presentations
8:30 - 9:30 pm: Networking
9:30 pm: Bus Leaves
Featured Speakers
James Maskell - Host of Functional Forum, Founder of KNEW Health
Dr. Susan Blum - Leading Functional Medicine Physician
Dr. Gabrielle Francis - Veteran Holistic Physician
Dr. Gerry Curatola - Integrative Dentist, Oral / Systemic Health Leader
Event is rain or shine, and all ticket sales are final.
We look forward to shaking up the system with you in your hometown this summer.
City Sponsor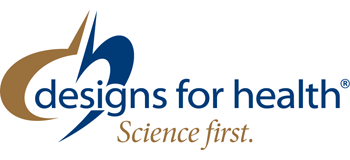 To learn more about Designs for Health click here.
Tour Sponsors: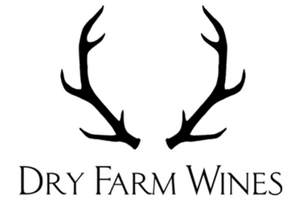 Learn More About Our Sponsors by clicking the links below: