A Zoom-based Webinar, 7:00 p.m. – 8:30 p.m. (Eastern Time) Five Consecutive Tuesdays, May 25 through June 22
About this event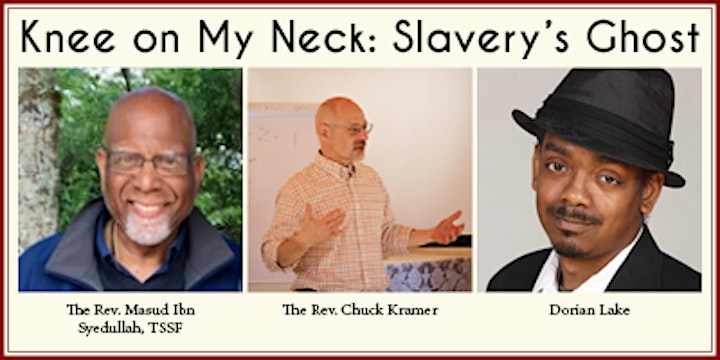 "We are pledged to fight against the ignorance, pride, and prejudice that breed injustice or partiality of any kind." From the Second Aim, Third Order Principles
Since the murder of George Floyd, Breonna Taylor, and Ahmaud Abery, protests have sprung up across the United States and throughout the world demanding real change. Is this the time for that change? Is this the moment to make a lasting difference? It CAN be. Let's not let it slip by.
Embedded in the institution of slavery are principles that are the foundation of successive oppressive institutions in American culture today. Join us in this five-part webinar series to explore, understand, and strategize ways of transforming those corrupt principles intended to benefit a few, into life-affirming policies for the good of all.
"As Tertiaries, we are prepared not only to speak out for social justice and international peace, but to put these principles into practice in our own lives, cheerfully facing any scorn or persecution to which this may lead." From the Second Aim, Third Order Principles
Created by the Rev. Masud Ibn Syedullah TSSF, Founder and Director of Roots & Branches, and assisted by the Rev. Chuck Kramer, member of the Reparations Committee of the Diocese of New York, and Mr. Dorian Lake, Dramatist, Knee on Neck: Slavery's Ghost uses lectures, videos, drama, and other supportive resource materials. It aims to help participants generate plans and strategies for actions that embody and bear witness to policies and actions that affirm, support, and celebrate all.
Knee on Neck: Slavery's Ghost, is jointly sponsored by the Provincial Chapter, and the Franciscan Committee on Fostering Racial Harmony of the Third Order, Society of St. Francis, Province of the Americas.