Description
Engineering and design in developmental cognitive neuroscience research
Join us for our first Speaker Series event of the year with J Bruce Morton from Western University.
Abstract
Developmental cognitive neuroscience research examines age-related changes in children's intellectual functioning that occur in association with the development of the brain. Traditional methods of studying children's thinking are gradually being supplanted by computer-based techniques, creating new opportunities and challenges for developmental scientists like me. In my talk, I will describe some of these challenges, focusing in particular on those germane to cognitive neuroscience studies of executive functioning development, and discuss the growing importance of software engineering and graphics design in meeting those challenges.
The event is FREE. Please click REGISTER above to RSVP.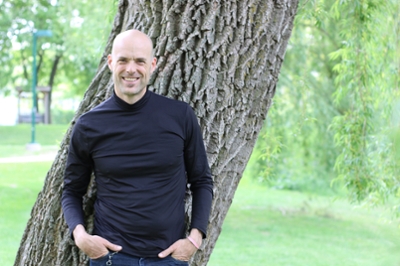 About the guest speaker
J Bruce Morton is a Professor in the Department of Psychology at the University of Western Ontario and a Principal Investigator at Western's Brain and Mind Institute. Morton's nationally-funded research concerns the development of executive functioning in childhood and integrates cross-cultural, cognitive-behavioural, and neuroimaging methods. Findings from his research appear in many major child development and cognitive neuroscience journals including Developmental Science, Child Development, Journal of Neuroscience, and NeuroImage. Morton received his PhD from the Department of Psychology of the University of Toronto in 2002 and he was promoted to Full Professor at Western in 2017. He enjoys relaxing at home with his family and playing music.