Description
Velkommen til Search Inside Yourself - to dage med personlig og professionel udvikling fokuseret på at bygge sunde mentale vaner for varig personlig performance og trivsel. For første gang på dansk i Danmark, præsenteret i et samarbejde mellem KMD A/S og Heart&Mind.

Search inside Yourself (SIY) er udviklet af Google og baseret på de seneste forskningsresultater indenfor hjerneforskning. Det opbygger dine færdigheder indenfor følelsesmæssig intelligens (emotional intelligence)som er nødvendige forudsætninger for stærkt personligt lederskab. Dette trænes gennem fokus og opmærksomhedstræning ved hjælp af mindfulness.

Vi hjælper professionelle på alle niveauer til at optimere deres performance, indflydelse og lederskab.
Giv os din fulde opmærksomhed for et par dage, og vi vil vise dig hvordan du holder dit fokus resten af livet.
SIY programmet inkluderer:
Neuroscience

Mindfulness

Emotional Intelligence

Leadership
Vi har gennemført programmet i massevis af organisationer i mange industrier både i Danmark og rundt i verden. Vi bruger praktiske metoder og videnskablige understøttet læring til at udvikle sunde metale vaner og og et stærkt fokus. Vi gør det for at øge din generelle følelsesmæssige intelligens og trivsel, såvel som din mentale robusthed, kreativitet, kommunikationsevne, produktivitet og din personlige og organisatorisk lederskabsevne.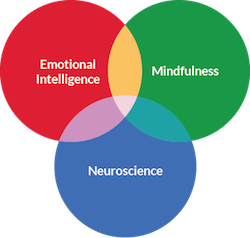 FAQs
Jeg er deltager fra en offentlig organisation. Kan jeg betale via EAN faktura?
Ja - hvis du har brug for at få tilsendt en elektronisk EAN faktura til din organsiation, så skriv venligst til siy2017@heartplusmind.dk med angivelse af antal deltagere, navne, adresse og EAN nummer.
Hvad gør jeg hvis jeg har spørgsmål der ikke står her på siden?
Du kan enten skrive dine spørgsmål til siy2017@heartplusmind.dk, eller ringe direkte til os på 42505069.
Organizer of KMD og Heart&Mind præsenterer Search Inside Yourself - et 2-dages program

Heart & Mind har siden 2013 tilbudt undervisning og coaching baseret på principperne i Search Inside Yourself, og har den eneste danske certificerede træner i Search Inside Yourself. Du er velkommen til at kontakte os for at høre om mulighederne for at tilbyde SIY som et virksomhedskursus i din virksomhed, for at høre om individuelle forløb baseret på Mindfulness Coaching eller om inspirationsforedrag.