KMCA - 9th Annual High Speed Rail, Public Contracting &Transportation Small...
Description
KMCA 10 th Annual Conference 2017
Date to be Posted Soon
Thank You 2016 Vendors, Sponsors, Presenters, Attendee
Special Thank to Chairman Dan Richard
SJVHSRA Mission Click Link Above
Local Offical, Business & Community
"Meet & Greet" Reception * Approx #100+ Attended
Date: May 10, 2016 - Tuesday / Time: 5:30 - 8:30 PM * Session End
Special Guest:
California High Speed Rail Authority

Board of Director
Dan Richard, Chairman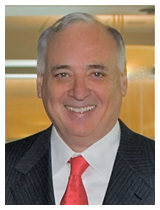 Location: Marroitt Hotel 801 Truxtun Ave -
Ballroom Salon B
$68 Billion Dollar High Speed Rail Project Status Update
Q & A Opportunity
Hors D' oeuvres, No Host Bar, Music
Thank You Mr Chairman for coming to Bakersfield
KMCA Conference Kick Off Guest Speaker May 10
Attendee very much enjoy Chairman Richard Remark !
_____________________________________________________________________


KMCA - 9th Annual San Joaquin Valley
Public Contracting Procurement & Transportation
Date: May 10-13, 2016

"Your Connecting Point For Contracts & Jobs"
SBE/DBE/DVBE/MBE/WBE/SEC-3/HUB ZONE
Conference Objective- Let's Do Business
!
Prime contractors, DBE / SBE / DVBE firms
& Public Agencies
Outreach & Good Faith Effort Conference for public agencies &
prime contractors to help meet your DBE/DVBE/SB/MBE/WBE Project Goals
KMCA BELIEVES IN "BUILDING BRIDGES TO REMOVE BARRIERS
______________________________________________________________
Date: May 11, 2016 - Wedesday * Session End
KMCA - Resource Business Office
/ Construction Academy Training Center
Open House Tour
Time: 9
:30 AM- 12 Noon
Location:

1330 E. Truxtun Ave, Bakersfield 93305
SJV / KMCA Construction Academy Business Resource & Training Center Provide Free SB/DBE/DVBE/MBE/WBE/SEC-3/Hud Zone/ EJ - Techincal Assistance & Workshop on site
Refreshment Provided
Thank you for touring KMCA Business Resource & Training Center !
* Approx #100 Attendee
_____________________________________________________
Date: May 12, 2016 - Thursday *Session End
KMCA / SJVHSRA Host
Local Stakeholder Meeting
Downtown HSR Station Area Plan
Bakersfield High Speed Rail Station
Moderator: Chester K. Britt, Project Director
Arellano Associates
Time

: 1:30 - 3:30 PM
Location

:

Marriott Hotel - Hammond Room
_____________________________________________
Date: May 12, 2016 - Thursday *Session End
Conference Mixer
No Host Bar, Hors D'oeuvres, Music
Time

: 5:30 - 8:30 PM (Thursday)
Location: Marroitt Hotel Salon D
Sponsorship Opportunities Available
__________________________________________
Date
:
May 13, 2016 - Friday
* Additional Speakers & Presenters to be Announce
KMCA - 9th Annual San Joaquin Valley
Registration Station - Salon B (7:30 AM - 5 PM)
Attendee Networking Session
Time:7:30 - 8:30 AM
Location: Marriott Hotel - Ballroom Salon B
Opportunity Introduce Your Business
CHSRA Business Advisory Council KMCA Member
April 20th BAC Meeting Report by KMCA President
BAC Mission & Statewide Rouster Click Link Below



Local remark from City of Bakersfield & County of Kern
Mistress of Ceremonies
Ms. Algerine McCray, Caltrans Deputy Director Civil Right, Retire
Conference Agency Partner Opening Remark:
Angie Carrera, DGS Contract Manager (8:30 AM)
_____________________________________________
Outreach Vendor Booth Marketplace
Vendor Booth Opportunities Available
High Speed Rail, Prime Contractors, Public Agencies, Resource Service Providers
Time: 9 AM - 5 PM / Ballroom A
________________________________________
Review Agenda Click Link Above
Time: 7:45 AM - 12 Noon / Ballroon C
Disadvantage Construction Worker Jobs opportunity project 30% goal
s
Construction Safety Hazard Awareness Workshop
Time: 1-3 PM / Ballroom D
Date: May 13, 2016 - Friday
_______________________________________
Conference General Session - Ballroom B
Panel 1

- Local Projects 2016 Outlook (9:30 AM)
Moderator: Joe Stramaglia,KernCog
City of Bakersfield, County of Kern Transportation Public Contracting Opportunities
Panel 2

- State Projects 2016 Outlook (10:30 AM)
Moderator: Angel Carrera, DGS
Caltrans, HSR, Kern County Airport, City/ County Purchasing
Contracting Opportunities
Panel 3 - Meet Prime Contractors (11:30 AM)
Central Valley CP 1, CP 2-3, CP 4 Prime
Conference Luncheon Program
12:30 - 1:30 PM - Ballroom B
- What Happening Locally with High Speed Rail & Major Transportation Project
Guest Speaker: To be Announce
- Regional High Speed Rail & Transportation Project 2016 Outlook
Guest Speaker: CHSRA Vice Chairman Tom Richards Invited
- Las Vegas to Palmdale High Desert
Xpresswest High Speed Rail Project *Invited
- High Speed Rail Around the World Spain Goup * Invited
- Recogition of KMCA Agencies & Resource Partners
- APAC - DBE/SB/DVBE/MBE/MBE Advocate Award
CHSRA Contracts & Jobs committen Project 30% SB/DBE/DVBE goal
Presented to APAC President
_______________________________________________________
Afternoon Session
Breakout Workshop - Ballroom B
> How DBE/SBE/DVBE Can Partner With Primes (1:30 PM)
AGC California - Presenter
> SB/DVBE/MBE/WBE Certification & How What (2:30 PM)
Moderator
: Wayne Gross, DGS
Caltrans, DGS
Small Business Resource Panel (3:30 PM)
Moderator:
Nick Hill, Consultant
SBDC, SBA, Fresno CDFI, Private Funding
Small Business Teaming Workshop (4:30 PM)
Presenter: To be Announce
____________________________________________________________
Marketplace Booth Registration Fee
Vendor Booth Opportunities Available
Public Agency & Prime Contractors $750
Large Service Provider

& General Contractor $500
Small Business $350
Non Profit & Small Service Provider $250
6' x 30" Marketplace Booth (Table & Chair)
2 ticket for Lunch

Included
Luncheon Table $500

Table seat

up to #10

Company Name Display
___________________________________________________________________
Sponsorship Opportunities Available
Gold

Sponsorship $7,500
Silver

Sponsorship $5,000
Bronze

Sponsorship $2,500
Gold level

include

(2) Lunch Table

&

Marketplace Booth
Silver level

include (1) Lunch Table &

Marketplace Booth
Bronze level

include

Marketplace Booth
All funds raise pay for conference hosting cost &
KMCA Annual Operating & Programs Expenses cost
All fees & Sponsorship Donations
Tax Deductible EIN # 77-0204787 (501c3 Non Profit)
_______________________________________________________________________________
KMCA - Membership Fee *
SB/DBE/DVBE/MBE/WBE/MB Membership
$300
Large Supplier & General Contractors membership
$1,000
Major Prime Contractors, Corporation & Public Agency
$1,500
All fee tax d

eductible EIN # 77-0204787

(501c 3 Non Profit)
Membership Application will be at Registration Desk
* SJV / KMCA Construction Academy Business Resource & Training Center; Provide Free SB/DBE/DVBE/MBE/WBE/SEC-3/Hud Zone - Techincal Assistance
_______________________________________________________________________________
Conference
Host
Kern Minority Contractors Association
Nonprofit organization registered
Secretary of State # 5273 January 18, 1994
State file # 7355 formed January 4, 2016 Serving
Kern,

Tulare, Fresno, Kings, Madera, Merced, San Joaquin, Stanislaus counties


Date and Time
Location
Bakersfield Marriott at the Convention Center
801 Truxtun Avenue
Bakersfield, CA 93301