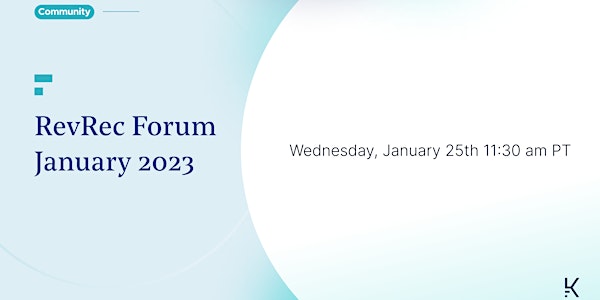 Klarity RevRec Forum - January 2023
A community of Revenue Accounting Professionals, who meet monthly in a space designed for peer led learning.
About this event
Open forum to discuss challenges currently facing the revenue accounting community. Planned topics will be distributed prior to event but suggestions are welcomed before, during and after the forum!