Description
THIS EVENT IS NOW CANCELLED :-( We're sorry for the inconvenience - but will be back in 2012 with more awesomeness . . .
On Thursday 8th December, from 6.30pm onwards #KittenCamp will make its Melbourne debut!

#KittenCamp is a meet-up for web-loving, ad industry type people to chat memes, drink free beer and generally share some kitten love. Check out this BBC feature on #KittenCamp for more info . . .
#KittenCamp started life as a cult internet event, and has grown around the world - with events in New York, London and now Melbourne (thanks to the Account Planning Group!)
Sydney's first #KittenCamp features:
A mega-meme-battle - featuring our choice memes of the month via a vid-prez curated by Meme Master Meow and the LOL Puppy (tweet suggestions to #KittenCamp)
Awesome guest speakers

(some) FREE beers provided courtesy of the APG and Viral Ad Network
#kittencamp = memes + music + beer + fun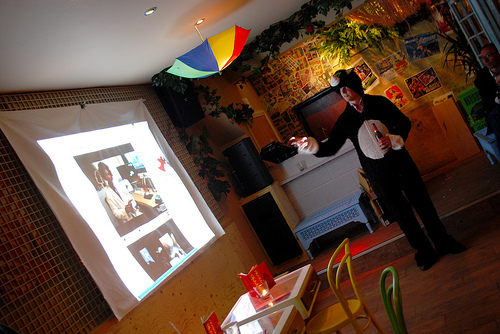 For more info, check out our blog for a roundup of the latest event or check out #KittenCamp's online home. Don't forget to join the #KittenCamp Facebook homepage and follow the Kitten Tumblr for fun updates!
Organiser of #KittenCamp Melbourne
APG Australia
www.accountplanninggroup.com.au/
The Viral Ad Network (VAN) is an ad network specialising in distributing branded content across the wild world web.  In December 2011, we're launching VAN in Australia - so if you need a video to go viral on YouTube, get in touch!