Location
Underbelly @ Zigfrid von Underbelly
11 Hoxton Square
London
N1 6NU
United Kingdom
Description

#KittenCamp is a monthly meet-up for fans of fun online stuff to chat memes, drink beer and generally share some kitten love. If you like or help make internet things, #KittenCamp is for you.

Monday 28th May
6.30pm onwards
Underbelly at Zigfrid von Underbelly, 11 Hoxton Square, London N1 6NU


We're here to share all the latest memes and fun viral content from the internets. This month we're celebrating Digital Shoreditch - come and join us IRL for a truly lolsome Monday night!

* Meme battle - featuring the top memes of the month via a vid-prez curated by Meme Master Meow and his opponent, the LOLPuppy (tweet suggestions to #KittenCamp) - this month it's Ruby Quince from Freud Communications donning the dog suit

* Super-awesome guest speakers - awesome people talking about awesome memery and viral campaigns: Kate Miltner of Jam and Rich Coggin from AIS London

* DJ STONEY presents his meme mega-mix

* Drinks and mingling - with FREE beer provided courtesy of the Viral Ad Network (www.ViralAdNetwork.net)
#kittencamp = memes + beer + fun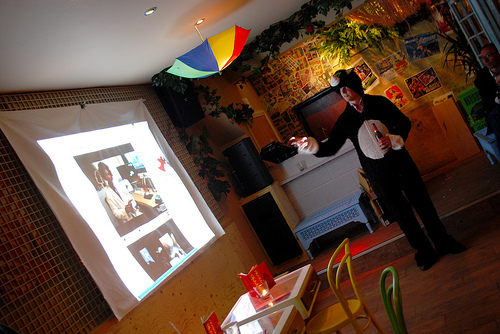 For more info, check out our blog for a roundup of the latest event or check out #KittenCamp's online home. Don't forget to join the #KittenCamp Facebook homepage and follow the Kitten Tumblr for fun updates!
To join the mailing list, please email ellie.robinson@teamrubber.com
Media partner: The Drum