Description
#KittenCamp's a monthly meet-up for web-loving ad industry type people to chat memes, drink beer and generally share some kitten love.
On Monday 13th February, from 6.30pm onwards #KittenCamp is returning to its humble home, Barrio Central on Poland Street, Soho, where we've got a wee space to chat and share stuff.
The format for the evening has 3 parts:
Meme battle - featuring the top memes of the month via a vid-prez curated by Meme Master Meow (tweet suggestions to #KittenCamp) and his opponent, the LOLPuppy - this month's puppy is Ed Walsh

Supa awesome guest speakers - awesome people talking about awesome memery, this month including Ian Irving from Tailor of Shoreditch talking about their great recent campaign for New Era.

Drinks and monster-musical-memes-mixer - with FREE beers provided courtesy of the Viral Ad Network (www.ViralAdNetwork.net)
#kittencamp = memes + music + beer + fun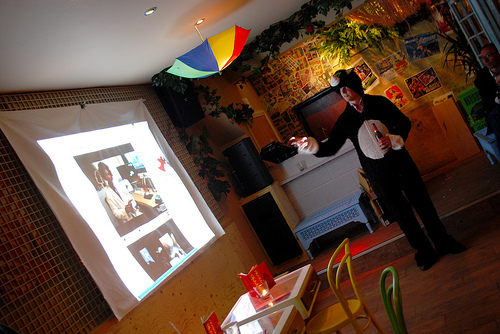 For more info, check out our blog for a roundup of the latest event or check out #KittenCamp's online home. Don't forget to join the #KittenCamp Facebook homepage and follow the Kitten Tumblr for fun updates!
Organiser of #KittenCamp London February 2012 for Social Media Week