Multiple Dates
KITCHEN Master Class: Lobster Feast | Deluxe Class
Description

KITCHEN Master Class: Lobster Feast | Deluxe Class
Presented by The Trustees
Take a deep-dive into everyone's favorite crustacean—lobster! Cooking skills of all levels are welcome.
KITCHEN Master Class: Lobster Feast is a deluxe class. You'll eat your fill of the highest quality lobster from our cold New England waters, courtesy of our partner, Red's Best. Guided by Chef Jen, you'll create an exciting three-course meal incorporating local, seasonal food. Plan to leave with even more confidence in the kitchen after refining your knife skills, learning new cooking techniques, and testing diverse flavor profiles.
In addition, you will enjoy tastes of three local New England wines that pair perfectly with recipes we'll be making, courtesy of The Massachusetts Wine Shop.
Come ready to roll up your sleeves and get cooking!
Dates:
Saturday October 19 from 1-3PM

Saturday, October 26 from 1-3PM

Saturday November 9 from 2-4PM

Saturday November 23 from 1-3PM

Saturday, November 23 from 5-7PM

Saturday December 14 from 1-3PM
Menu:
Lobster seasonal salad with apple and endive
Lobster and sweet potato tempura with dipping sauces
Lobster ravioli in savory broth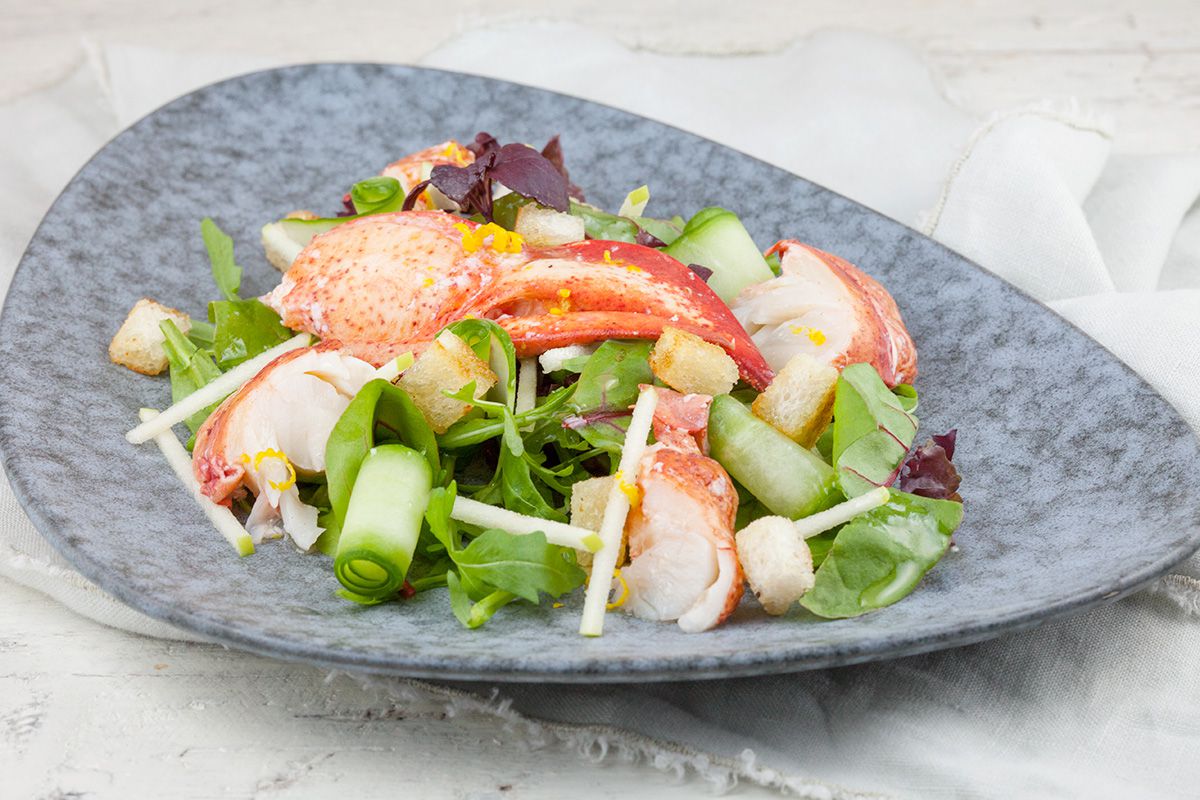 Unfortunately, we cannot accomodate vegetarian or vegan requests; however, we can make this menu gluten free. Please email kitcheninfo@thetrustees.org to request a gluten free option or to inquire about allergies. Please note that The KITCHEN is not a certified gluten free or nut-free facility and there is always a slight risk of cross contamination.
Our hands-on cooking classes are structured as a group learning experience; you'll work with other students to create a seasonal meal led by our professional chef instructors. We focus on learning new cooking styles and techniques to increase your confidence and enjoyment in your own kitchen. Here are a few things to know before booking a class with us:

Each class is centered on the local, seasonal farmers and artisans of the Boston Public Market, so menus may change slightly based on what's available the day of the event.
During each class, you'll learn 2 or 3 recipes, you'll work with between 2 and 4 other students to create each one, and you'll enjoy a plentiful taste of each.
Classes are usually between 2 and 2.5 hours long, unless otherwise noted.
Please be prepared to be on your feet, standing at a table, and cooking for the duration of class.
We recommend comfortable, non-slip, and closed-toe shoes.
Tickets: $68 for Trustees member and $85 for Non-Trustees Members. Members must bring their current member card and number. Join The Trustees and save! Members save between 20-40% off all classes in The KITCHEN.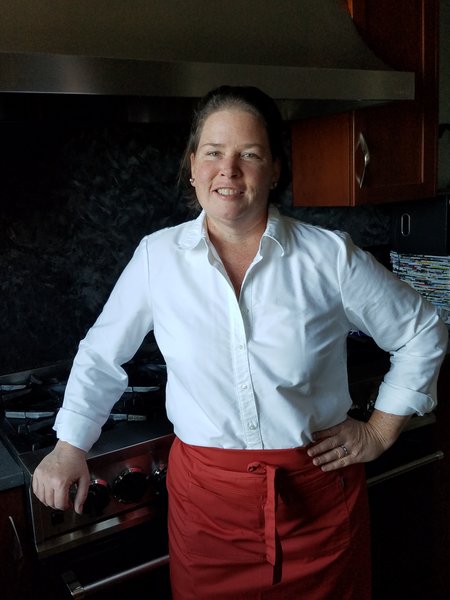 About Chef Jennifer Heilig
Jennifer Heilig is a trained chef, culinary educator, and owner of For The Table cooking school. She has cooked professionally for over 15 years. Jen teaches group, private, and corporate cooking classes in and around Boston, Massachusetts. Cooking has been Jen's lifelong passion. After graduating from Smith College, she dove into the kitchen life as the personal chef for a college president for several years. Work in the business world followed, but cooking remained a central part of her life, and she eventually left her desk job to focus on food. She graduated from the Cambridge School of Culinary Arts with high honors and received the school's Julia Child Award. She has worked at a number of restaurants in and around Boston and on Cape Cod, including Legal Harborside and State Street's executive dining room. Jen founded For The Table cooking school to bring hands-on classes to home cooks of all levels. Her mission is to help people enjoy cooking and to cook at home more often. Her classes range from cooking techniques and fundamentals to ingredient- and cuisine-focused favorites. She is proud to be part of the Boston Public Market community and to teach and cook in The KITCHEN with the fresh, local bounty of New England.
About The Trustees and The KITCHEN
As one of the largest owners of agricultural land and the premier steward of the cultural and natural landscape of Massachusetts, The Trustees extends its leadership to transform the local food system by connecting residents and visitors back to the land and sharing the Commonwealth's collective agrarian heritage through innovative retail and educational experiences at the Boston Public Market in the heart of downtown Boston.
The KITCHEN is a community gathering place, managed by The Trustees, that is restoring the craft of seasonal cooking in Massachusetts, New England, and beyond through hands-on classes and educational experiences that celebrate the farmers and artisans of this region. Partnered with the Boston Public Market, The KITCHEN embraces a whole-food approach to eating and promotes cooking as an essential cornerstone of a sustainable food system.
Join the Trustees and recieve discounts on KITCHEN events. Join here.
Program Refunds/Cancellations: In the event that a program is cancelled due to severe weather, low enrollment, or other circumstances, we will notify you as soon as possible by email and issue you a full refund within 14 days of the cancellation. If you cannot attend a program as planned, contact kitcheninfo@thetrustees.org at least 7 days prior to the start of the program to receive a full refund. Refunds will not be granted for registration cancellations placed fewer than 7 days before the start of the program. There are no refunds for missed classes. The KITCHEN reserves the right to change program locations, schedules, or instructors when necessary.
Please note that the BPM Garage at 7 Sudbury St will be closed from September 29th, 2019 to October 19th, 2019, so on-site parking is unavailable during those periods. We apologize for the inconvenience. The nearest parking garage is the Government Center Garage: https://www.governmentcentergarage.com/parking-rates-hours.html