Event Information
Location
Cervantes' Other Side
2637 Welton St.
Denver, CO 80205
About this Event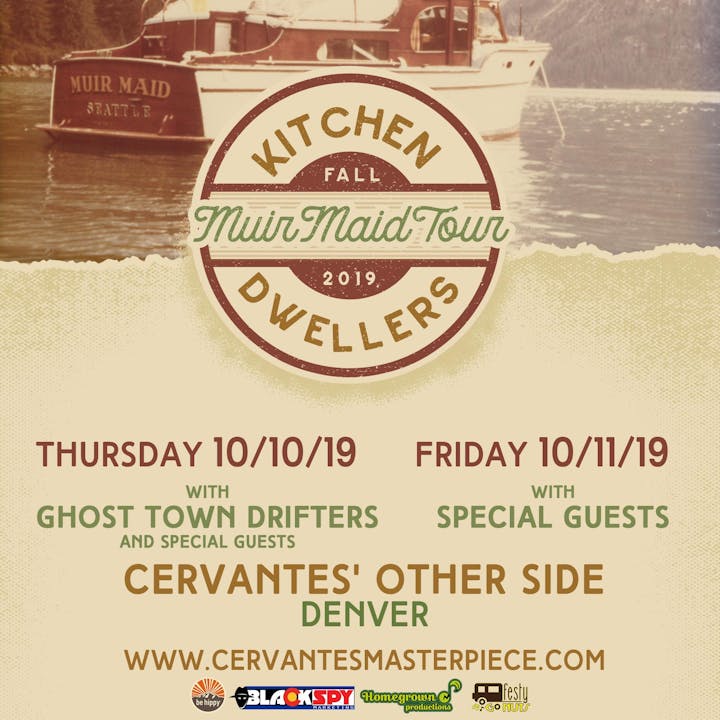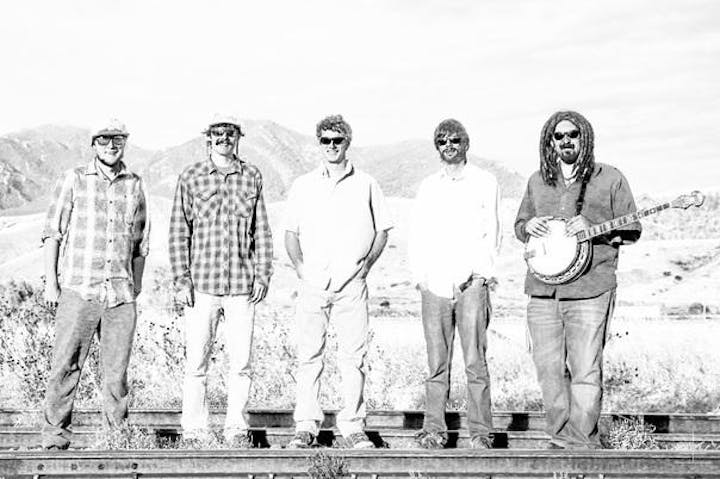 Kitchen Dwellers
Kitchen Dwellers formed three years ago below the Bridger Mountains with the sizzle of afternoon breakfast and the warmth of Irish coffee brewing in the kitchen. What began as a trio, Shawn Swain, Joe Funk, and Kyle Shelstad began writing music and playing traditionals searching for originality and occasionally, other life forms. Torrin Daniels was quickly added on Banjo and the band began playing shows around Bozeman, Montana. The boys began getting into cluster plucks and playing shows with the well established, local bluegrass exrtaordinaires Flatt Cheddar. In the spring of 2012, they added the multi-instrumentalist, Tyler Schultz on fiddle just in time to hit the road for Colorado. The Kitchen Dwellers have opened for high profile artists like Greensky Bluegrass, Pete Kartsounes, WhiteWater Ramble, Head for the Hills, and the Deadly Gentlemen. In the winter of 2013 they won the Zoo Music Awards, a Montana Music Competition based on performance, originality, and popularity. They continue to master their sound, create original work, and foster their live performances.
The boys in this band (not to be confused with boy bands) hail from all over this great country we call the United States. With Joe Funk from Alaska, Shawn Swain from Colorado, Torrin Daniels from Montana, Tyler Schultz from Illinois, and Kyle Shelstad from Wisconsin, they come together to form the most democratic, free form sonic bliss. The standard bluegrass lineup of banjo, mando, fiddle, guitar, and bass, this band's sound is anything but standard. Combining elements of the intergalactic space travel, bluegrass, blues, psychedelic rock and roll, and picking that resembles the sound of laser beams being fired at your head, you'll leave ever wanting more. Download and SHARE our music!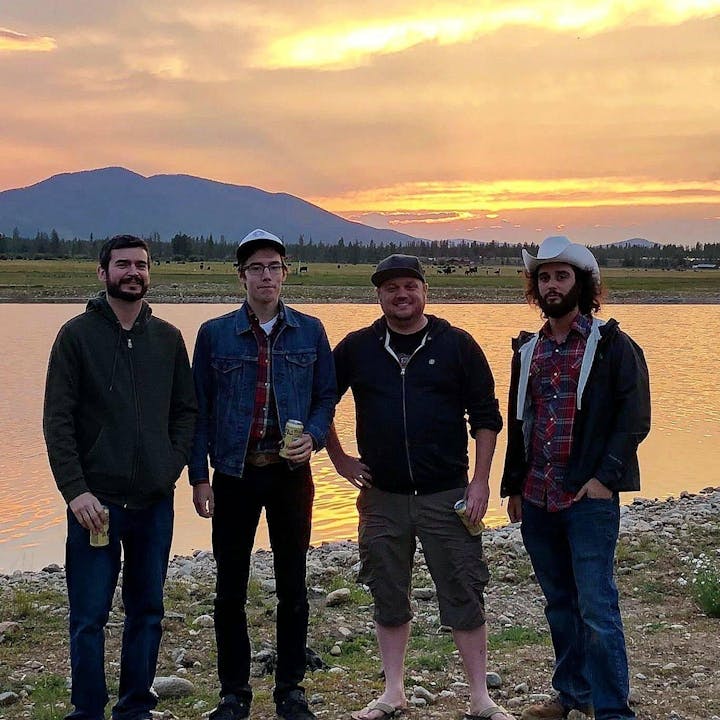 Ghost Town Drifters
Ghost Town Drifters is made up of four core members. Scott Vincent, Oren Paisner, Alex Tocco, and Tom Mueller. Having previously played together in various projects since 2013, a strong musical bond was formed. Ghost Town Drifters incorporates original song writing paired with concise musical arrangements to create a unique blend of high energy bluegrass. Since the bands formation in 2018 they have opened for such acts as Jeff Austin (Yonder Mountain String Band), Rumpke Mountain Boys, Jeremy Garret (Infamous Stringdusters) and Friends featuring Bill Nershi (String Cheese Incident) and were finalists in the 2019 UllrGrass Band Competition judged by Timothy Carbone (Railroad Earth). Ghost Town Drifters is making great strides in the local Colorado bluegrass scene and is a must see live act.
Performers
Date and Time
Location
Cervantes' Other Side
2637 Welton St.
Denver, CO 80205
Refund Policy