Description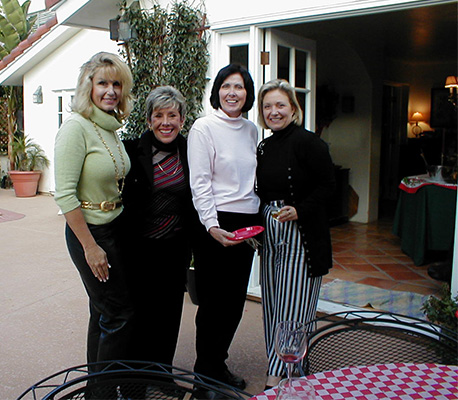 In 1997, a small group of visionary advocates came together to ensure that children with disabilities in San Diego would have access to childcare and recreation opportunities in their communities. Now, 20 years later, Kids Included Together has expanded to 41 states and 11 countries, is represented at the United Nations, and has partnerships with the largest and best known youth development organizations.
As you have played a critical role in the success of KIT, we invite you to be our guest at a celebration luncheon. Join the Board of Directors and staff of KIT as we reflect on our journey, honor our founders, and share our vision for a world where every child can realize their full potential in a welcoming, supportive community.
We look forward to celebrating with you!!
Please RSVP no later than Friday, 11/24/17. Space is limited, so be sure to RSVP early.
Also, please be sure to specify your meal choice when you RSVP. Available options are:
Atlantic Salmon

Jidori Chicken

Vegan/Vegetarian or other dietary restriction (Please Specify)
For questions, please contact Chery Forston at 858-225-5680 or email her at Cheryl@kit.org
NOTE: As there is no cost to you to attend this event, we ask for your commitment to attend if you register. If you are unable to attend, please give 48 hours notice so that we may fill your seat.