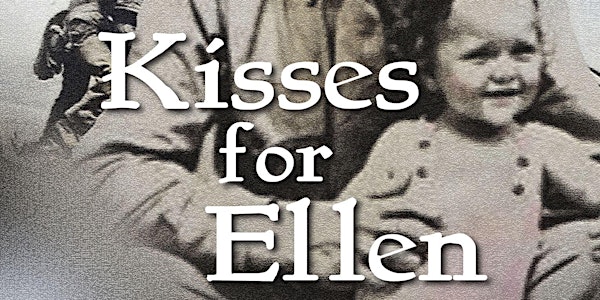 Kisses for Ellen. A WW2 story of faith, family, love and patriotism .
The discovery of a stack of 80 year old letters unveils a remarkable story of a young Jewish Marine in WW2, and how a baby kept him going.
When and where
Location
ArtServe 1350 East Sunrise Boulevard Fort Lauderdale, FL 33304
About this event
A story of faith, family, love and patriotism. All thanks to a tiny little girl named Ellen.
Carl Sandburg wrote: "A baby is God's opinion that the world should go on." But what if that baby is born in a time of World War? In December of 1943, when young Herman "Hymie" Silverman heard that 'call to arms' he set his sights on becoming a Marine. In "Kisses for Ellen" we'll follow him from boot camp to the bloody sands of Iwo Jima. But, who is this Ellen? She's the reason Hymie was able to carry on. Little Ellen, Hymie's niece, was 9-months old at the time of his enlistment. And, he carried her spirit in his heart and her picture in his fatigue shirt pocket. Almost every letter he wrote included a "kiss for Ellen". Our story comes from some 500-plus fascinating letters written to and from Hymie and family and friends back home in Coney Island. Along the way we visit some of the events happening on the home front between those years. From honest, to humorous, to horrific, to heartfelt…"Kisses for Ellen" is a timeless story of the power of love. Made possible with support from the Broward County Cultural Division.