Ticket availability is limited for social distancing measures. Audience size is limited to 30% of capacity.
About this Event
Kiss The Sky returns to Milton Theater with their authentic visual and audio representation of Jimi Hendrix. Adding to the authenticity live, Kiss The Sky's front man Jimy Bleu is left-handed!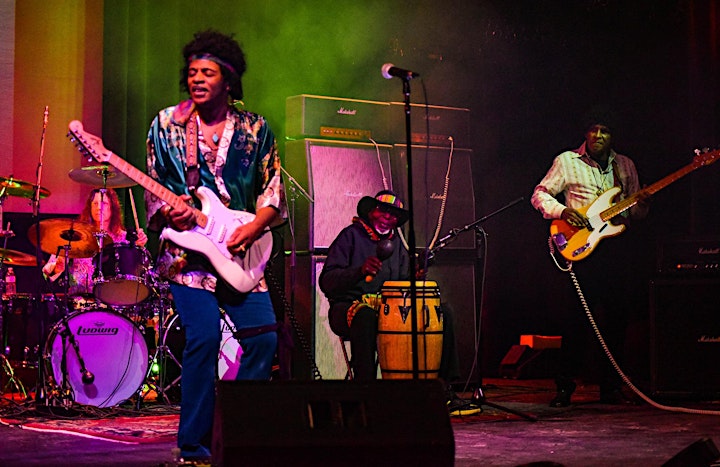 About Kiss the Sky
Website | Facebook | Instagram | Video
Described by Rolling Stone Magazine as: "Yes believe the hype! This show lives up to it!" , Kiss The Sky is the the only band to receive rave accolades by the remaining members of Jimi Hendrix's original bands including Billy Cox, Juma Sultan and Gerardo "Jerry" Velez, who have all taken the stage with Kiss The Sky's world class musicians. Kiss The Sky is the premiere, most historically accurate Jimi Hendrix show ever, starring Jimy Bleu, the world's longest running Jimi Hendrix tribute artist. Like Hendrix, Bleu is a virtuoso, left-handed guitarist and wows audiences by recreating all of Hendrix's signature stage moves. Kiss The Sky is the only Hendrix show with spot-on look-a-like & sound-a-like performing musicians representing both of Hendrix's groups, the Experience and the Band of Gypsys. The show features meticulously replicated custom clothes, instruments and gear of those actually worn and used by Jimi Hendrix.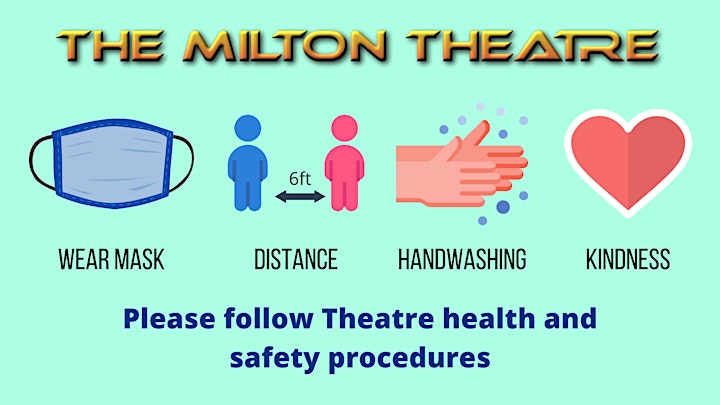 The Milton Theatre is "COVID-19 Customer Protection Standards Certified" by the Delaware Division of Small Business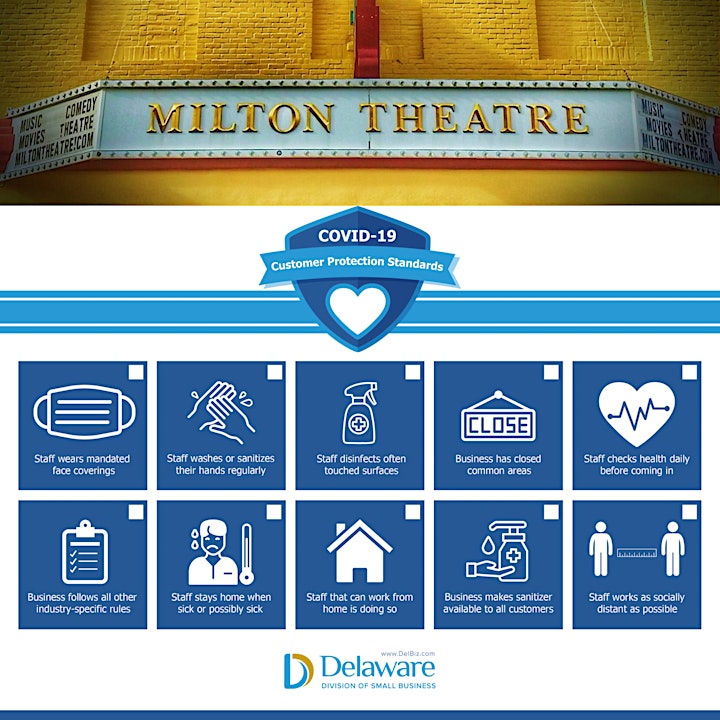 About the Milton Theatre
Official Website | Facebook | Twitter | Instagram
The historic Milton Theatre is a uniquely diverse venue where you will find the best local, regional, national, and international talent. Free municipal and on-street parking are available. Full bar and light food options available. This facility is fully accessible.