KISS 104.1 FM PRESENTS...Falcons vs Saints Road Trip To New Orleans
Description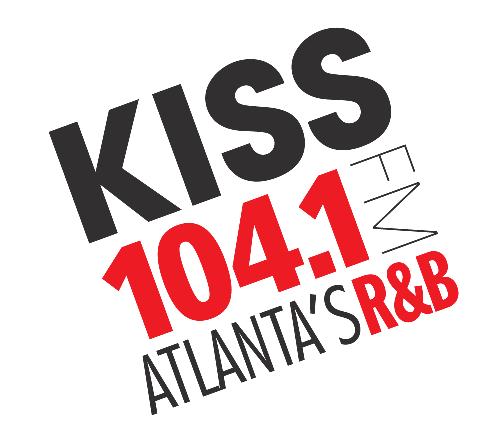 KISS 104.1 FM Atlanta's R&B

presents....
"NFC South Rivalry Road Trip"
From Atlanta To New Orleans
Saturday December 20 to Monday December 22, 2014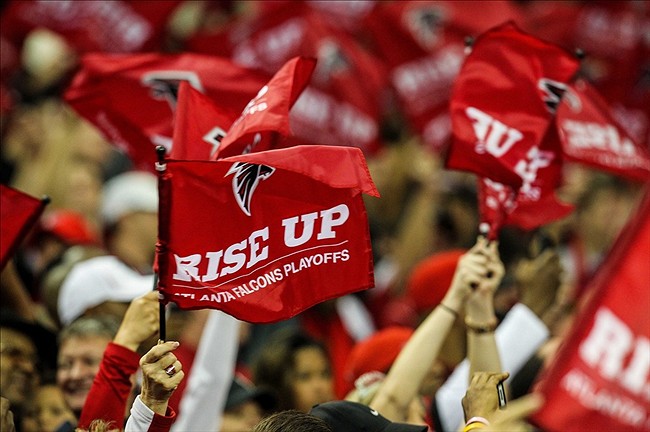 The Atlanta Falcons vs The Saints of New Orleans
Game Day: Sunday December 21st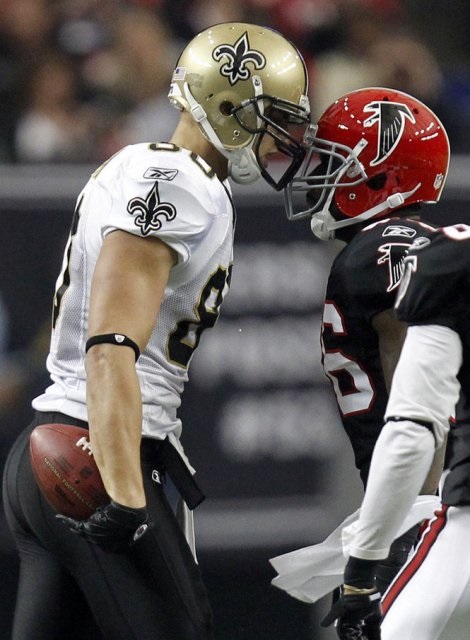 Package Inclusions:

Art and Roy of KISS 104.1 Radio Will Join Us on the Trip

Round-trip Motor Coach Transportation From Atlanta
Complimentary Cocktails and Snacks on the Bus
Music, Movies, Games, Prizes on the Bus
Hotel Stay For Two Nights with Walking Distance to Bourbon Street
KISS 104.1 FM Welcome Reception in New Orleans on Saturday

Game Day Watch Party on Sunday with Complimentary Food
Casino Stop on Monday at All You Can Eat Buffet (you pay for lunch)

Professional Group Leader to Travel with you on the Bus

Beads, Giveaways and More...
Game Tickets Not Included in Package But Are Available Online at
www.NFLticketexchange.com
Hilton Riverside Hotel Travel Packages - SOLD OUT

Astor Crowne Plaza Hotel Travel Package - SOLD OUT

Welcome Reception: Saturday 11:30am - 1:30pm
Game Day Watch Party: Sunday 11:00am - 3:00pm

$20 Per Person Per Party

Both parties will be held at "Bourbon Heat" located at

711 Bourbon Street - New Orleans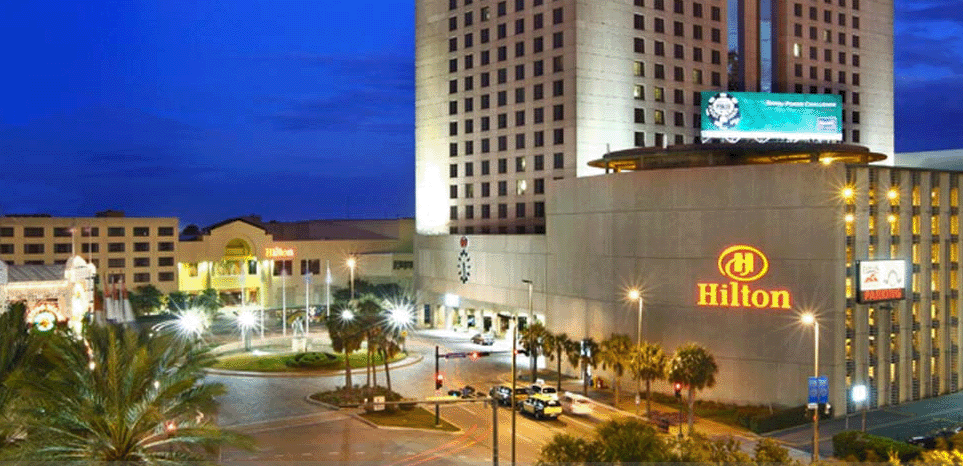 Astor Crowne Plaza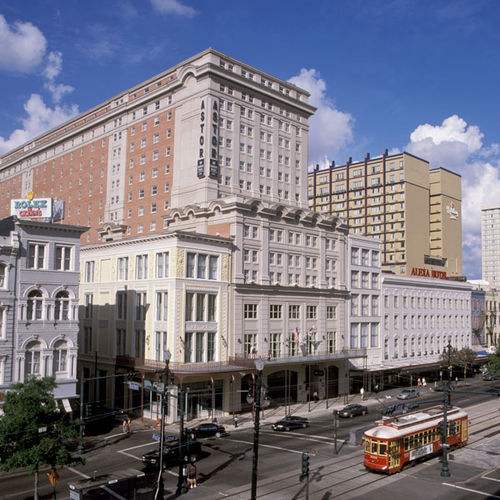 New Orleans Nightlife
Bourbon Street
This venerable street offers an electric mix of clubs, restaurants and interesting shoppes. Start at Canal Street and make your way through the people. There are too many choices to list - you will find one that peaks your interest for an unforgettable New Orleans nightlife and unlimited entertainment.
Frenchmen Street
Make a stroll down Frenchmen Street for a vibrant enjoyable good time. Wander into any one of the many New Orleans jazz clubs to discover local talent and some of the best live music. Snug Harbor is one of the best, featuring local and nationally known musicians. Maybe hungry? Take your pick from a variety of restaurants that line this very charming street. This is where most of the locals hangout.
Hot Jazz and Unforgettable Entertainment
New Orleans offers something to please all moods – Music Clubs, Jazz Clubs, Dance Clubs, Cabaret Clubs and of course the famous historic Bourbon Street. Be sure to stop by the Swizzle Sitick Bar before you head out for the evening or upon your return to your hotel for a nightcap.
Many More Options
There are many many options for an exciting nightlife in New Orleans, it just depends on your mood. Stop by the concierge (if available) at your hotel to make a customized recommendation based on the experience you are looking for.
Disclosure is as follows:
All participants in this event must be the legal age of 21 with a government issued ID, to present upon request. By participating in this event you hereby waive, release, absolve, indemnify and agree to hold blameless Premier Event Solutions, Social Event Travel, Glenda "China" Scott, GScottPR, and any affiliates and individuals associated with Premier Event Solutions, its members, employees, affiliates, volunteers, designees, and sponsors, from any liability due to but, not limited to injury, theft, illness, loss, death, damage and accident to self, any property, slips, trips and falls, or any other matters that may occur. Premier Event Solutions, Inc. is serving as the organizer for this trip and is not affiliated with the Atlanta Falcons, the New Orleans Saints, the Mercedes Benz SuperDome, Radio One, KISS 104.1 radio, any transportation companies, tour companies, hotels, any Casinos, or any establishments on Bourbon Street. We will not be responsible for, nor liable for, any claims made due to, but not limited to, changes, cancellations, closures, personal injury or bodily harm including death, inclement weather, lost or stolen items, or your actions while on the motor coach, during the trip, or while in New Orleans. We will not issue any refunds for any reason. By paying a deposit for this trip, you are agreeing to this disclaimer and further agree that you understand that all monies are non-refundable, and no exceptions will be made to issue a refund. I/We hereby release all rights/claims to my images of photo(s), video(s) and recording(s) of Premier Event Solutions, Social Event Travel, and GScottPR, or their affiliates may be use or reuse in marketing, advertisement on their websites. If traveling with Premier Event Solutions, or if working as a gatekeeper or volunteer for Premier Event Solutions, I understand and agree that I have no rights to workmen's comp, unemployment, disability or any other type compensation from injuries, I may sustain while traveling with Premier Event Solutions, or at any event of/by Premier Event Solutions, I assume all liability and assume all risk and responsible for myself and all expenses that may occur, this includes any accident that may occur. Any incidentals that occur with the hotel the participant chose, for example but not limited to loss, hotel over booking rooms, charges, theft at hotel, Premier Event Solutions and Social Event Travel have no control over Eventbrite service fees or policies or incidentals at hotel and that may require a credit card. Premier Event Solutions will not be responsible for any mishaps/changes/cancellations/occurrences with any of the hotels on this trip. Understand if asked to leave any establishment or the bus for unruly behavior, using profanity, misconduct, violence, stealing, violation of any rules, violating any laws or policies that, Premier Event Solutions will not be held responsible and the participants are responsible for their own liability and expenses. At no time will cash be accepted nor is anyone authorized to accept cash. All monies collected prior to departure must clear the processing company or bank that are within 10 days from time of receiving the payment. Everyone who participates in this event understands they are responsible for their own safety at all times also understands everyone is responsible to be at the designated place at the designated time to participate in the event and will be given a 15 minute grace period, it is also disclosed that at no time will there be any refunds by, cash, credit card/debit card, credits or exchanges, no exceptions. You further understand and agree that Premier Event Solutions, Social Event Travel, and GScottPR are not affiliated with any transportation companies, hotels, casinos, New Orleans restaurants/clubs/facilities, the SuperDome, KISS 104.1 FM radio, or its affiliates or employees, and Premier Event Solutions will not be responsible for, nor liable for any promises made by any of these entities under any circumstances. All monies are non-refundable, no exceptions!!!

Email Us: Events@PremierEventSolutions.Net

Call Us: (678) 478-1490
Organizer of KISS 104.1 FM PRESENTS...Falcons vs Saints Road Trip To New Orleans