Kirtan and Yoga Fundraiser for the School in Omkareswar, India
When and where
Location
Sai Shakti Garden / Hanuman's Abode 87 Depot Road Harvard, MA 01451
Refund Policy
Contact the organizer to request a refund.
Description
Be the Change You Wish to See in the World
FUNDRAISER FOR INDIA
A Full Day of Yoga, Kirtan and Community in Harvard, MA
Admission to the event is your tax-deductible donation of $ 20 or more
You can donate even if you cannot attend the event
100% of all donations go to the school, we have 0% overhead
Mass Yoga Network will match all donations up to $ 5000
Did you know that almost half of India's 210 million children can't read? Without an education, they are unlikely ever to break the cycle of poverty, ignorance, and homelessness.
Luckily, there's the Anandamayi Ma Ashram School, an organization whose mission is to get every child in Omkareswar in school and learning well. And IT'S WORKING: since 2001, the Anandamayi Ma Ashram School has changed the lives of thousands of children in the area! The school is currently home to 50 resident children and over 550 day students and provides education from preschool up through 12th grade.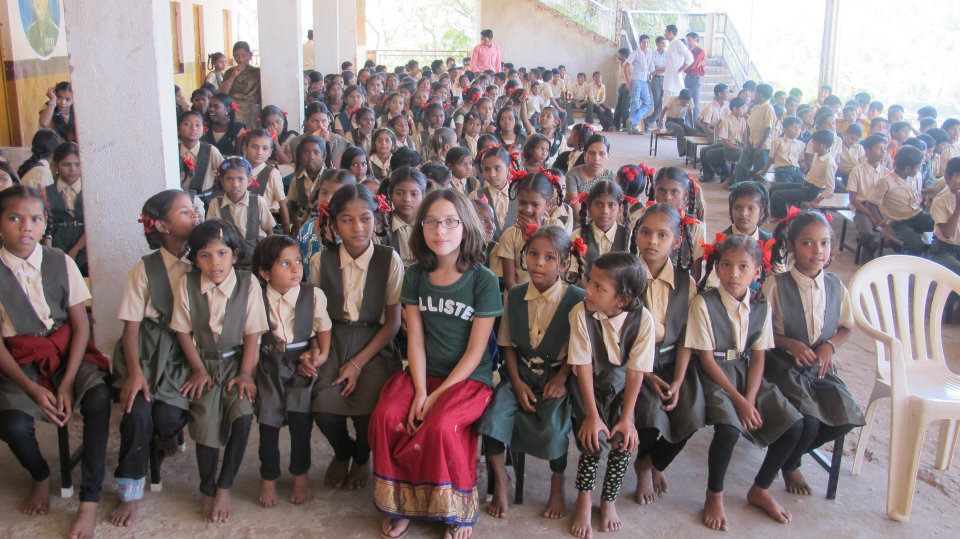 We (Veena and Shunyam) have been involved with the school for the last 3 years. We have visited twice and spent over 2 months there witnessing all the benefits these children are receiving and how they and their families are flourishing beyond belief. We have seen first-hand that the school provides a healthy and loving environment in which they can heal and grow. They provide children with a home and the security of an extended family, in addition to the education and training they need to become independent and functioning adults. They do not cast the children out into the world because they've reached the age of 14 or 16, but assist them to obtain training or a university education, according to their interest and capability. The leaders of the school believe that with quality education, vocational skills, proper nutrition, and lots and lots of love, it is possible for children to overcome the vicious cycle of hunger, poverty, and discrimination they were born into. We know that all of our futures and the future of India depends on these very children to implement changes that will affect the consciousness of our nation and our world.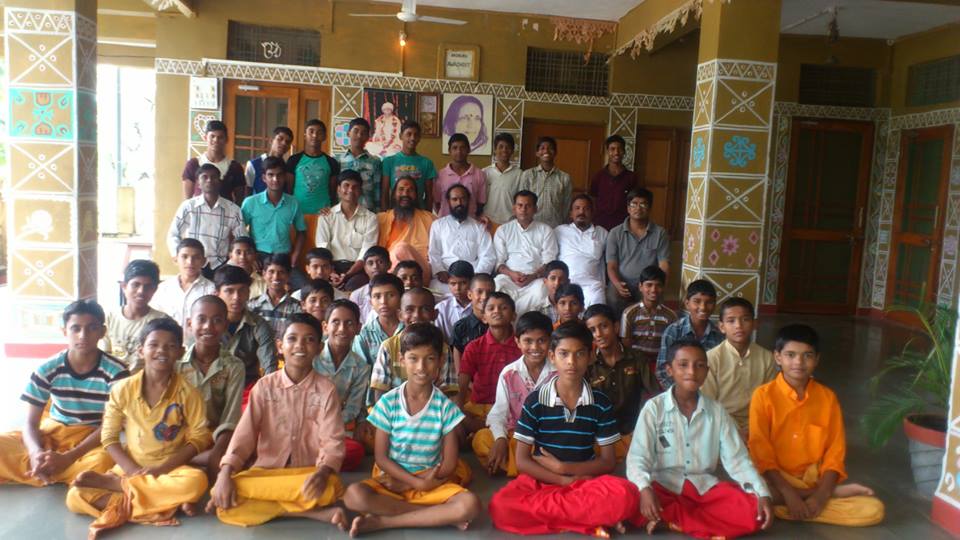 Be the Change You Wish to See in the World! Empower Children and Communities by participating in this Fundraiser for the Anandamayi Ma Ashram School in Omkareswar, India. We will be raising funds to expand the school's facilities, buy school uniforms and textbooks for the new school year, hire more teachers, provide free lunch and so much more.
The Need is Great…We can't change India but we can make a difference for one child at a time.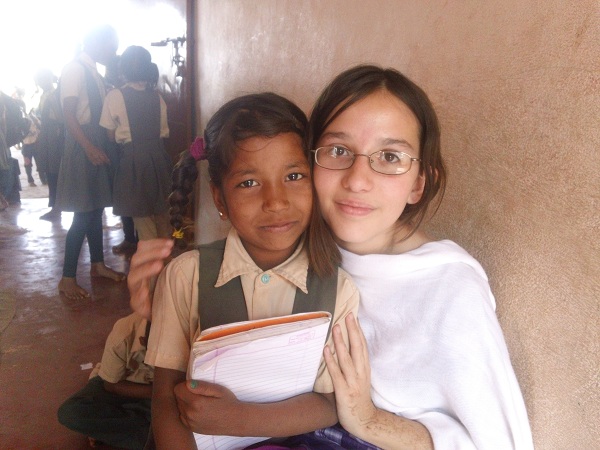 Program for the Day:
9 - 10 AM All Levels Yoga Class with Jaishree
9 - 10 AM Chanting of Hanuman Chalisa with Prajna Hallstrom
10 - 3 PM Community Kirtan with Satya Franche, Richard Davis, Meg Durkin, Laura Bete, Shiva Lila Band, Paul Coggins, Tina Vaughn, Andrea DeSharone, Sat Avtar Kaur and Jaishree
1 - 3 PM Lunch, Yoga for Children with Tara Jones, Free Time
1 - 3 PM Workshop with Mangalananda
3 - 5 PM Kirtan with Ajeet Kaur
5 - 7 PM Kirtan with Mangalananda
"Waking Up and Going Within" Workshop with Mangalananda, an Acharya (appointed Teacher) from Ma Anandamayi Ashram in Omkareshwar, India will share practical insights into deepening the spiritual life according to the teachings of Sri Anandamayi Ma. The workshop will delve into Bhakti Yoga, chanting, invoking the Divine Feminine and other practical aspects of the Divine Life through guided meditations and different esoteric techniques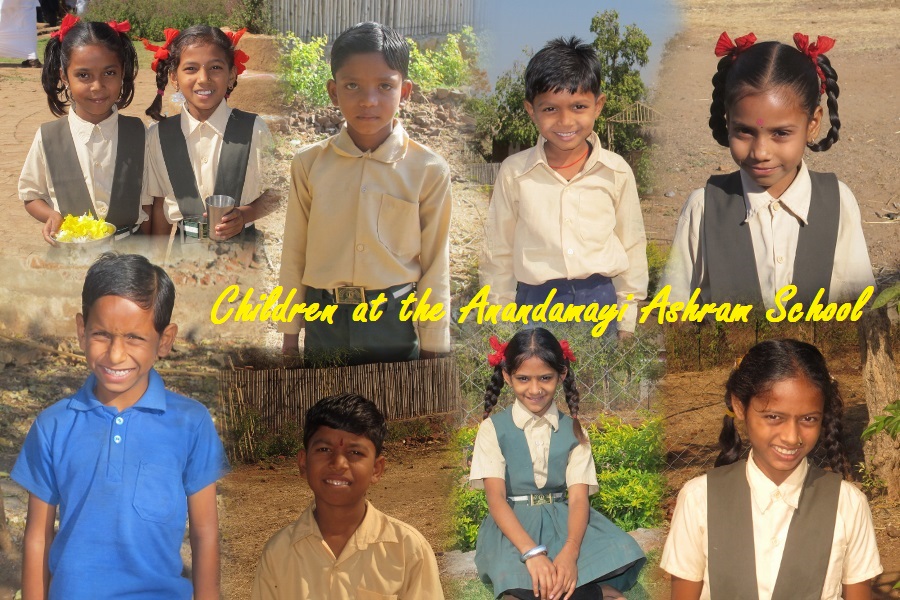 History of the School:
About eighty kilometers south of Indore, the Narmada River flows around the island village of Omkareshwar — named thus because of its resemblance to the holy Sanskrit symbol, "Om". This island, considered one of the holy sites of Lord Shiva, has been a pilgrimage center for spiritual seekers for thousands of years. For these pilgrims, the island is an idyllic retreat and a spiritual reprieve from worldly duties. But for the tribal villagers, known as Adivasis, opportunities for fulfilling livelihoods and advancement in life are severely lacking. They live in the poorest possible conditions, and their children — who previously supported their families by begging from the visiting pilgrims — have had no opportunity to receive an education.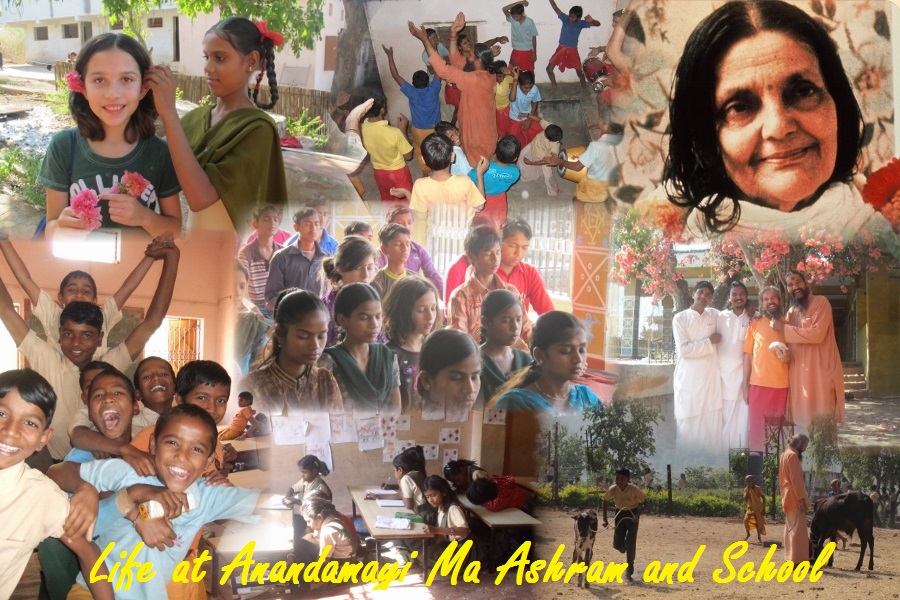 When Swami Kedarnath — a direct living disciple of India's great woman saint, Sri Anandamayi Ma — founded the Anandamayi Ma Ashram on a picturesque hillside of this holy island, he realized the plight of the village children. After a great deal of door-to-door persuading of skeptical parents, in July of 2001, on a parcel of land above the ashram, he and his colleagues established what is now known as "Mata Anandamayi Tripura Vidyapeeth", or, the Anandamayi Ma Ashram School. They began with just the first three grades, offering the children — in addition to the rich, spiritually-based and academically-rigorous curriculum — school uniforms, play clothes, books, study materials, and daily meals — all free of charge.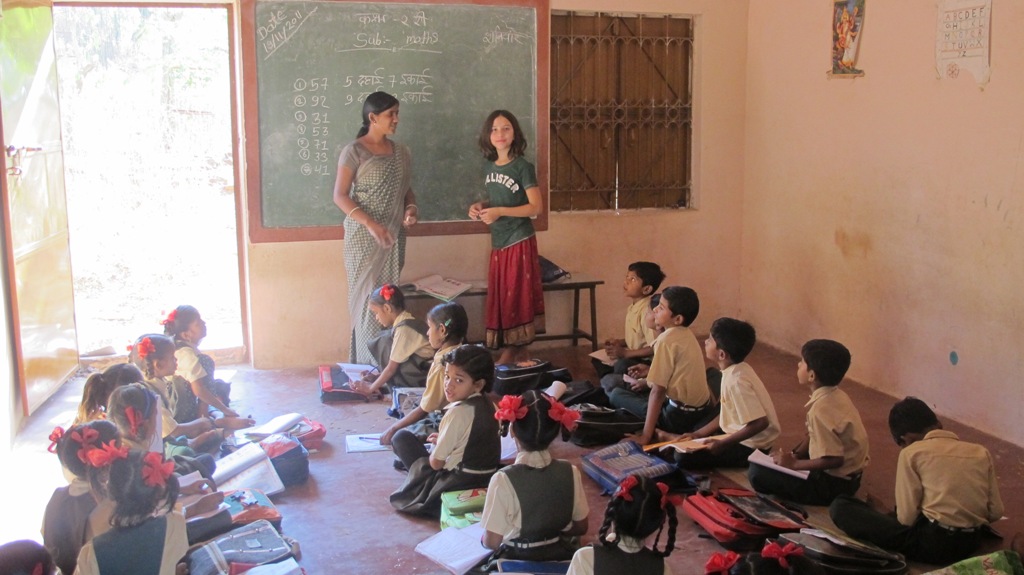 Today, the school offers all of these educational services to more than 550 children from preschool all the way through the 12th grade. The new Boy's Hostel provides a home for 40 boys who would otherwise be homeless or face great hardship in traveling to school. The students are taught a spiritually-rich and well-rounded curriculum that includes vocational training and college entrance assistance. Several students from the first graduating class of 2011 have gone on to higher education, while others have remained in the village to give back to the community and assist with the education of the younger children.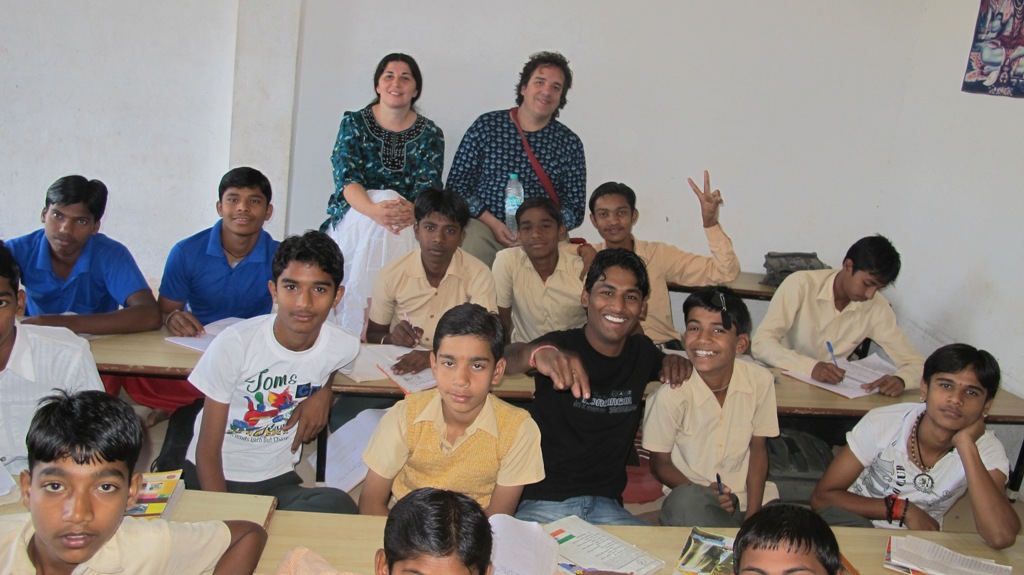 All of this work has been made possible through donations. The ashram leaders have traveled widely since the inception of the school, offering yoga workshops and devotional music concerts around the world to raise awareness about this work and to raise the necessary funds to sustain the school's operations. There are many plans for growth, including a girls' hostel, auditorium, upgraded computer lab, library, and housing for teachers and staff. Surrounding villages are now also begging for similar schools to serve their children; once this school is firmly established and running smoothly, the hope is to continue to build similar schools to uplift and empower the people of these wider communities.