About this Event
The jam session will be hosted by Plex Washington and held at Wire Road Studios on Friday, June 28th, 9:00 pm to 12:00 am. The session is open to all entertainers and everyone is invited to get on the mic and share their talent. This is a competition, though, so bring your best performance.
All participants will receive a copy of their tracked vocals. After the event, Kirk, Rare PM and the Wire Road staff will review the recordings and choose which vocals will be used to create Kirk's next single. Winners will be invited to attend a private mixing and mastering session with Recording Academy and Grammy Voting member, Josh Applebee.
During the event, we will have drinks available, but feel free to bring your own. Please note, the studio enforces a strict no food policy. Seating for the event is limited, so guests are required to RSVP. Tickets are $10 and will be scanned upon entry.
View important information for participants, below flyers.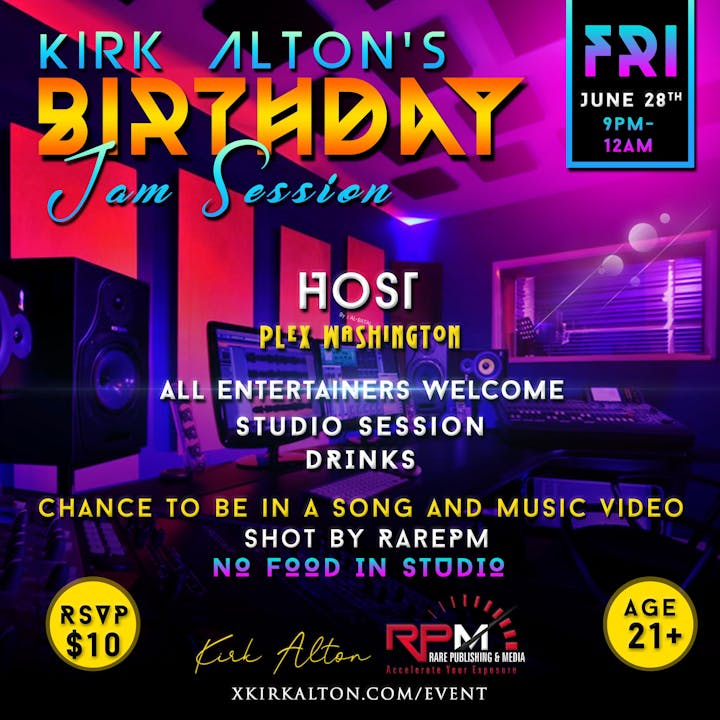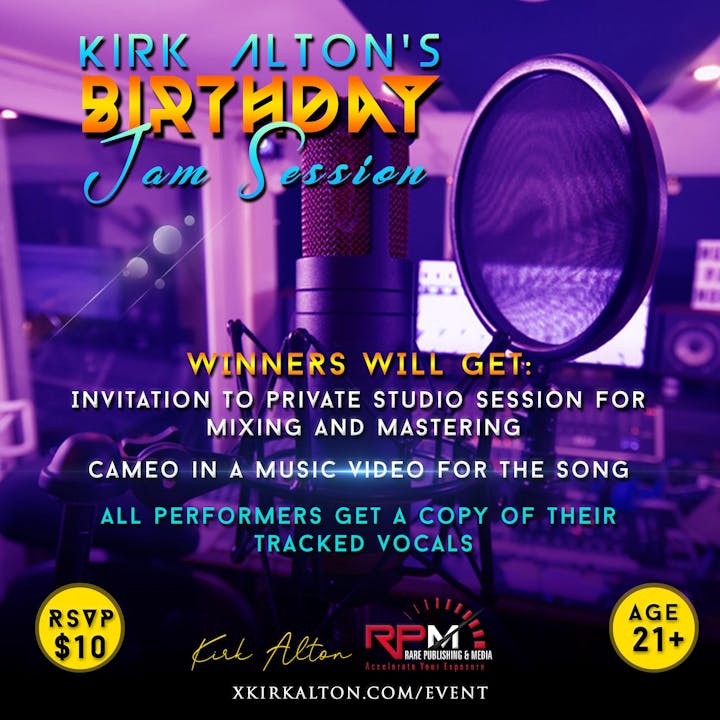 Important Information for Participants
On June 21st, I will release two beats that will be used for the session. You can use them for inspiration to write or to catch a vibe, beforehand. Once they are released, you can stream them here or download them at xkirkalton.com/perform
Themes and topics addressed in the song(s) are:
1. Love v.s. Lust
2. Dreams v.s. Ambition
3. Change
4. Loss 
Participants will have roughly 10 minutes each, to record
Collaboration is encouraged, so feel free to work with others
The track will be produced as a cohesive song
Connect your ideas with the topics/themes in a creative way to increase the chances of your recording being selected