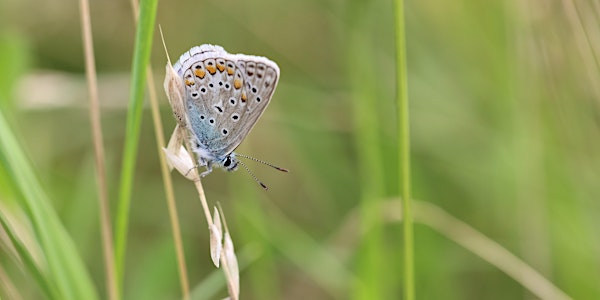 Kirchberg Bioblitz – Let's discover wild plants and insects
National Museum of Natural History (MNHNL) and Bee Together are organising an event to identify wild plants and animals on Kirchberg
When and where
Location
Parc Klosegrënnchen Bd Pierre Werner 1711 Luxembourg Luxembourg
About this event
L'événement sera en anglais, français, Deutsch et Lëtzebuergesch.
As part of the exhibition, workshops and guided visits of "IMPACT: La biodiversité en questions", the National Museum of Natural History (MNHNL) and Bee Together are organising an event to identify and give explanations of the wild plants and wild animals that we find on the Kirchberg plateau. Children will welcome this opportunity to discover our natural world in an urban setting.
For those who are interested, we can use the iNaturalist app on your smartphone to take photos, upload them and use them to identify the family and/or species of insects and plants that we encounter during the excursion. See below for what you need to do before the event. The objective of the event is to upload photos of all the wild things we encounter.
As citizens, we can help to increase the data available to scientists by submitting data to the iNaturalist app on our smartphones. We can become Citizen Scientists (1).
iNaturalist is one of the world's most popular nature apps, it helps you identify the plants and animals around you. Get connected with a community of over a million scientists and naturalists who can help you learn more about nature! What's more, by recording and sharing your observations, you'll create research quality data for scientists working to better understand and protect nature.
Adults and families are invited. Dogs are not invited, as they will scare away the wild animals.
The specific meeting location at the Parc Klosegrënnchen, Kirchberg will be sent to those who register on or before 6 October.
We look forward to meeting you.
your hosts/guides
Thierry Helminger, MNHNL
John Park, Bee Together
iNaturalist for iPhone Apple IOS
If you are interested in recording your observations of wild plants and wild animals at the event, it would be very useful if you could do the following prior to the event:
Install the iNaturalist app on your smartphone;
Create an iNaturalist account; and
Try out the app, if you can. You can find some tutorials here.
On the day before the event, make sure your phone is fully charged and the GPS is turned on.
footnote 1: "Citizen science projects involve non-professionals taking part in crowdsourcing, data analysis, and data collection."
photo Common Blue (Polyommatus icarus) butterfly in the tall grass in Kirchberg , CC BY-SA John Park