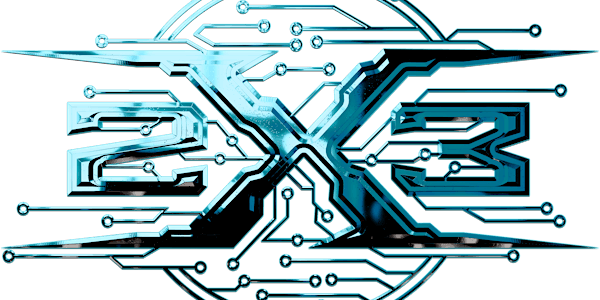 KIRA-X23 Exclusive NFT Genesis Collection Release Celebration!
You're Invitation To The Official KIRA-X23 Genesis NFT Collection Release & Launch Event. 10 Days x 10 Artists x 10 Original Legacy Pieces!
About this event
23 Year Old Super Producer DJ and Multi-Disciplinary Artist KIRA-X23 Releases Her Exclusive NFT Genesis Collection on her Birthday Celebration with Foundation, MuseVR, Urconduit & Clubhouse.
Enter her unique website portal and explore her interactive MetaVerse to hear unreleased music, discover limited edition artwork, photos, videos and of course gain access to the daily auctions ( https://foundation.app/x23 ) for your chance to bid and win these extremely rare, valuable and one of a kind pieces of work.
Each being collaborative and with 23% of the individual proceeds from all (10) pieces, donated to different philanthropic causes for social impact, we appreciate any and all support.
The ticket you are registering for here is to make sure those who cannot participate in the auction(s), can still receive a special gift and token of appreciation for acknowledging our releases. This is the start of something major, and we're excited to be taking part in it!
First Drop: https://foundation.app/X23/x23-genesis-release-7116
Please spread the word via www.kira-x23.com/genesis