Description
The Board and Staff of the Native Hawaiian Hospitality Association cordially invite you to join us at our annual Kipa Conference, a two day cultural education conference for Hawaii's hospitality and travel industry professionals. For Scholarship information and stipends, please contact Malia at (808) 628-6374 or email at info@nahha.com
Kipa Aloha Conference Day #1 Information
Date: Friday, September 22nd, 2017
Time: 8:30a-4:30p
Location: Hawaii Convention Center, Rm 314
Parking: Hawaii Convention Center $10


Kipa Aloha Reception Information
Date: Friday, September 22nd, 2017
Time: 5:30pm-8:00pm
Location: Ala Moana Hotel, Hibiscus I Ballroom
410 Atkinson Drive, Honolulu HI 96814
The Board and Staff of the Native Hawaiian Hospitality Association (NaHHA) cordially invite you to the Kipa Aloha Reception! Come and meet our guest, conference sepakers, panelists and other conference participants attending this year's Kipa Aloha Conference and HTA's Global Tourism Summit. Come to network, enjoy live Hawaiian Music, Cocktails, ʻOno Pupus, Hula & Mele, and much much more! This event is INCLUDED in your conference registration fees.
Hotel Parking: Ala Moana Hotel provides Self Parking at $6 for max of 8 hours (no re-entry). Valet Parking also available at $25 per vehicle.
Other Parking Options: Street and Metered Parking is available on all side streets. Ala Moana Center parking is also an option but please be aware that you park at your own risk. Ala Moana Center Mall closes at 9:00pm. Parking after 9:00pm near the Ala Moana Hotel is highly discouraged. We have been advised that if you will not plan on returning to your vehicle until after 9pm that you should consider parking on the ma kai (ocean facing) side of the 3rd floor parking lot between Neiman Marcus and Macy's. Although it is a farther walk, this is the designated parking area for patrons of the Mai Tai Bar, Bubba Gumps, and California Pizza Kitchen which are all open after the mall has closed. We hope the information provided helps you to decide on your best parking options.
Kipa Aloha Conference Day #2 Information
Date: Saturday, September 23rd, 2017
Time: 8:30a-4:15p
Location: Hawaii Convention Center, Rm 314
Parking: Hawaii Convention Center $10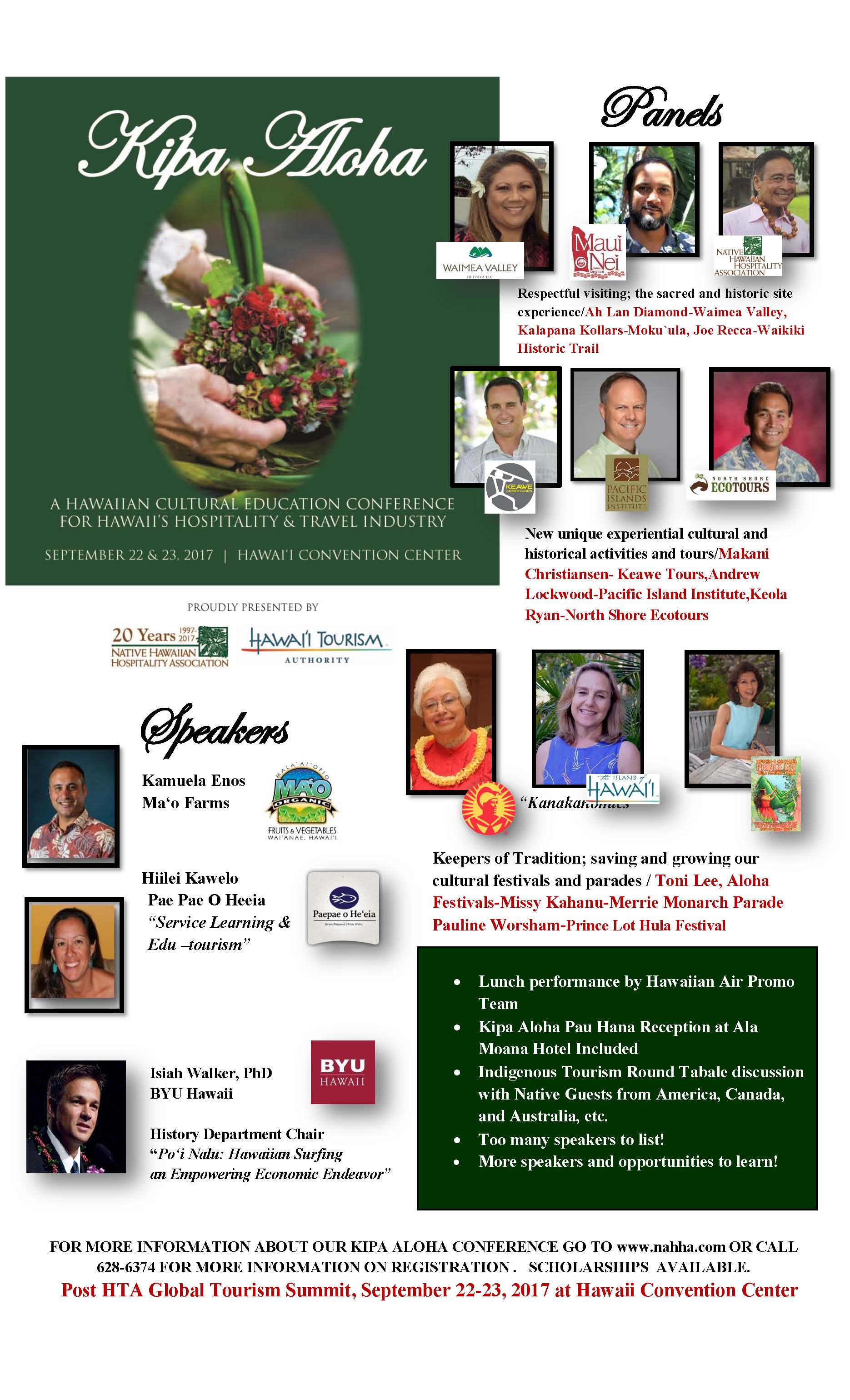 Date and Time
Location
Refund Policy